Forest Fest day-by-day line-up details revealed

90 days to go and over 90 acts confirmed for Forest Fest
Forest Fest, voted the Best Festival in the Midlands last year, has just revealed the day-by-day line-up details for this summer's music and arts extravaganza in Emo village, Co Laois.
On song with just 90 days to go Forest Fest has announced a programme that has swelled to over 90 acts across the weekend of July 21 to 23.
With campervan and caravan camping already completely sold out, there are still a limited number of weekend camping and glamping tickets available. Weekend tickets are also on sale along with any day tickets available for €85.
"Fans have been chomping at the bit for the daily line-up details as everyone wants to make plans for the summer ahead so even though we are still tweaking and adding to the programme we wanted to get this info out as soon as possible. We still have some additions to make and a few more surprises in store for our enthusiastic fanbase, so watch this space," teased Forest Fest founder and promoter, Philip Meagher.
"We do have some camping tickets left but they're selling out fast and of course we have weekend and day ticket options. In keeping with our family friendly ethos and trying to give value to music lovers all children 12 or under, go entirely free and that's really appreciated by young families. While we're evolving and growing as an event, we remain steadfastly committed to being a relaxed indie boutique festival, with an easy-going and family friendly vibe," Philip outlined.
An extensive children's entertainment programme for the Forest Fest weekend is being curated once more by the multi-talented Port' Art Collective in collaboration with Broken Theatre and Jabba Jabba Jembe. Full details to follow.
In addition to the free parking and the shuttle buses serving the local hinterland, towns, and hotels Forest Fest this year plans more extensive transport links in partnership with CIE, with timetables and routes to be announced next week.
A festival site map will also be published in the coming weeks.
So, with the caveat that there is still the prospect of further additions to the programme the daily line-up for Forest Fest (in no particular order) in 90 days' time is as follows: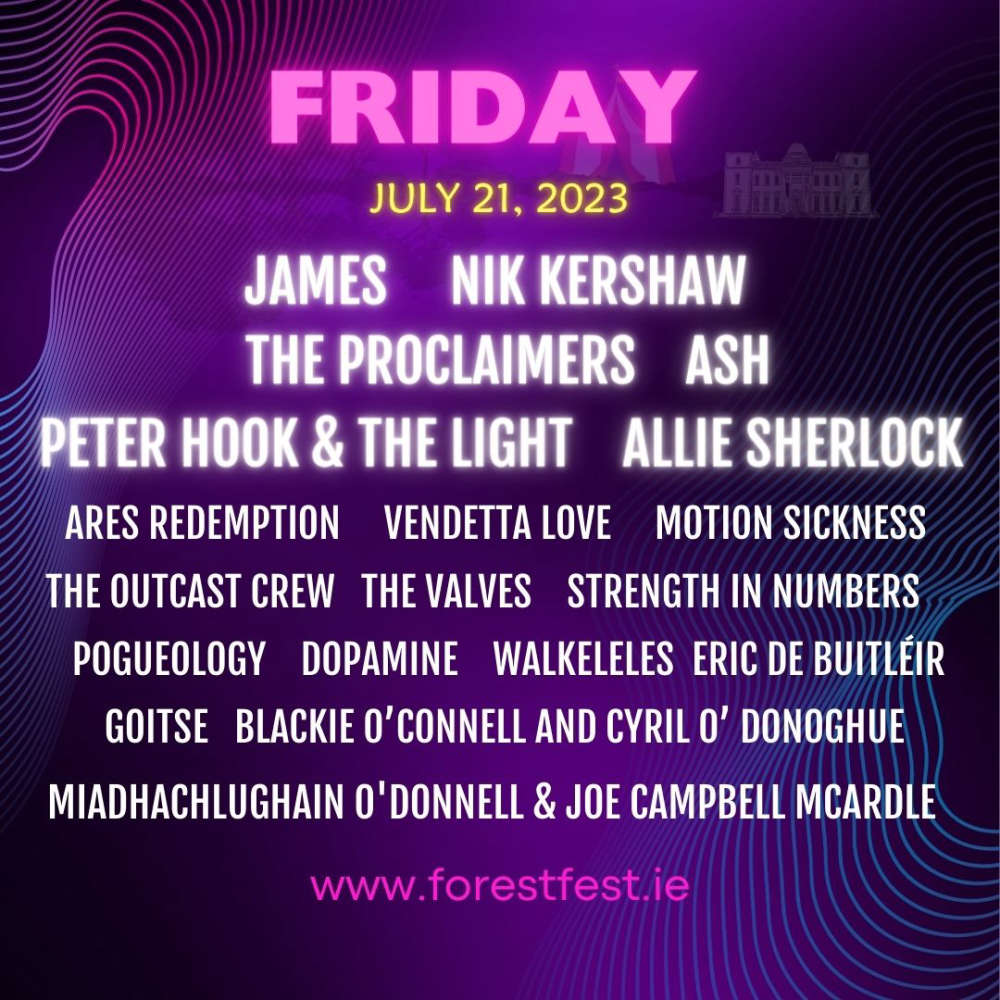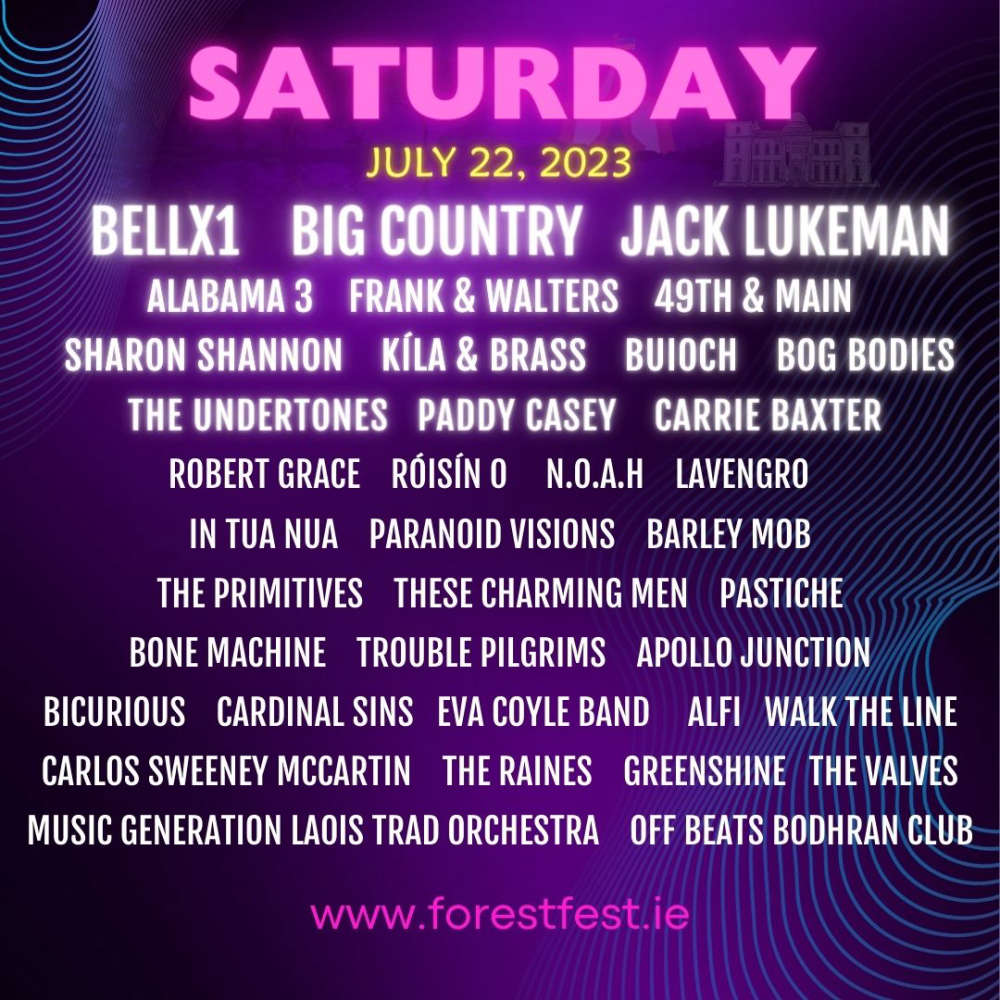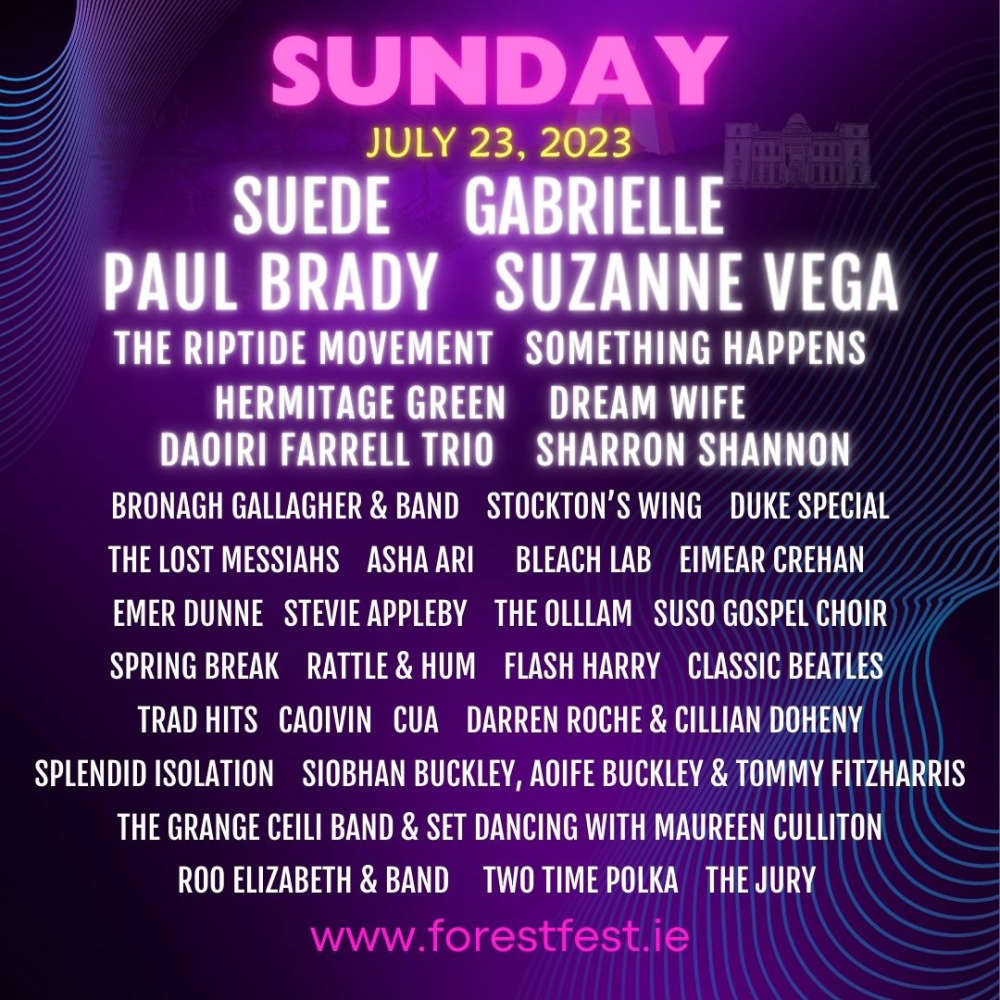 The running order and stage times for bands will be announced in the fortnight prior to the event.
For band profiles, tickets and festival updates go to www.forestfest.ie