SOLAS – Fresh Fish from Kilmore Quay & Repair Expert Fair
The big food news this week is that for a few hours this Saturday SOLAS is going be a haven for all fresh fish lovers as 'Alize Fish Bates from Kilmore quay' is joining the farmers' market for the first time with a wonderful selection of fresh fish. Bates operate their own trawler and have an unrivalled reputation for their fish.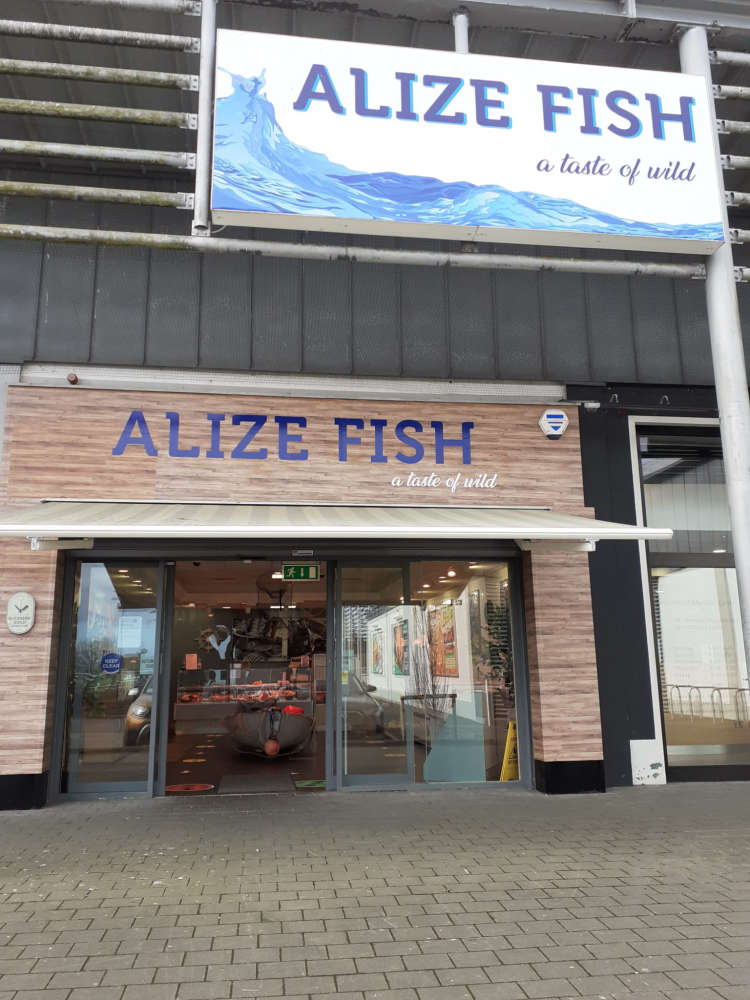 David Maher of SOLAS explains "We really wanted to have an excellent fish offering here at SOLAS and have been working over the past number of weeks to land the biggest catch in the world of Irish fish which is 'Bates of Kilmore quay'. Fish sales are very traditional in Ireland with 85% happening on a Thursday and Friday, which meant Bates were available to join our Saturday market. We are really hoping that with our great customer base we can make this a success and keep Bates as a feature of our market from this point onwards"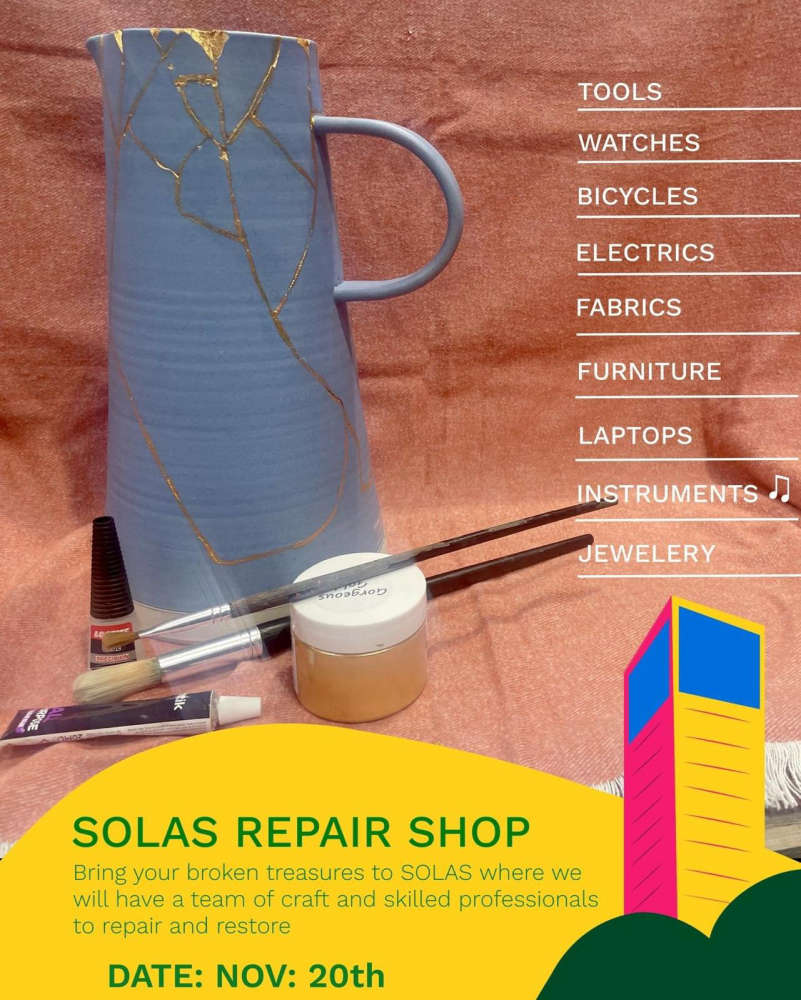 This Sunday (20th Nov) will see the launch of the first ever 'Repair Shop' fair from 11am-4pm. It offers customers a chance to bring their broken treasures and get advice from a range of different experts on options in terms of repairs and restoration. It very much consistent with the strong circular economy ethos and part of the plan to make SOLAS synonymous with free fun events and sustainability. If you are an expert repair person, and would like to join our event this Sunday please contact Georgina on 083 0452810. This Sunday 10-11am join Joanne from Holistic Health care for her course of 'Sound Meditation' in the Seomra training room.
CHRISTMAS @ SOLAS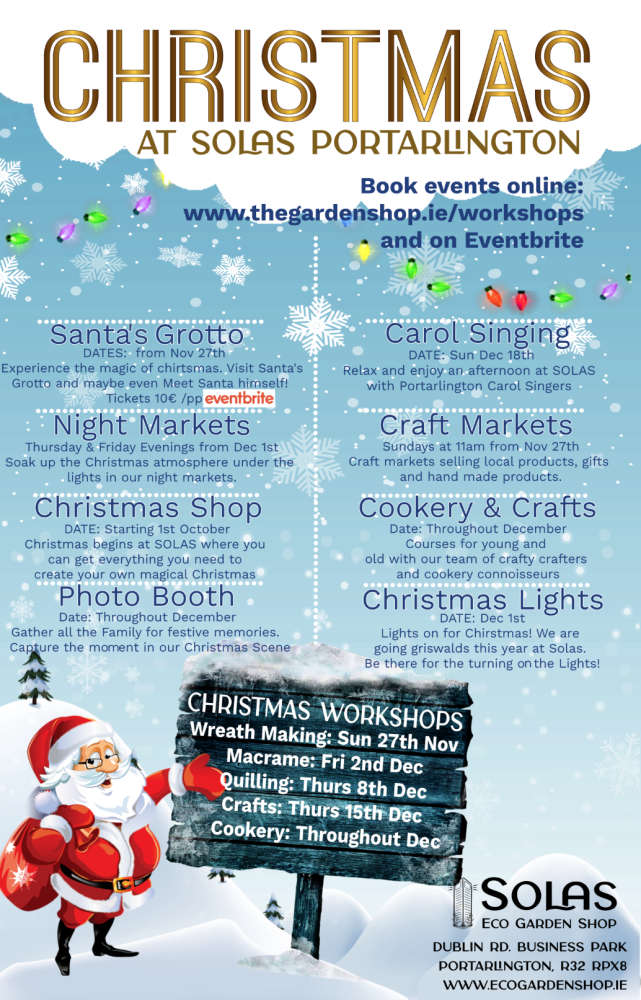 SOLAS is in the process of being turned into a Winter wonderland – it is simply going to be magical this Christmas – setting a standard unrivalled in Ireland, from lights, music, food & Santa and wonderful food and Craft stalls.
Christmas Markets: there are a total of 10 Christmas markets being run at SOLAS this year including 6 markets at night:

11am-4pm on Sunday 27th November, 4th, 11th & 18th December
5-9pm on Thursday & Friday 1, 2, 8, 9, 15 & 16th December

Book a trip to meet Santa this Christmas featuring a grotto, elves, North-Pole Forest, sheep & Alpacas. €10 per ticket, dates and times are the same as for the Christmas markets
Note: To book school Santa trips email SOLAS@thegardenshop.ie or Phone John on 057 9373 330
See more details on:

https://ecogardenshop.ie/events/
SOLAS – FOOD
Specials for weekend
Chicken curry with rice and naan bread
Goujon Caesar-wrap with chips
The menu on the indoor Cosy Café is getting a 'Hot' addition from this week with options such as like Chicken Curry or Stew being available in cafe between 12 noon to 2.30pm each day. This 60-seater café is fully heated, has table service and comes with a play area and education area for small children
Saturday's Farmers' Market
This Saturday 19th November 10am-2pm sees a pretty full market including

The first visit of "Alize Fish Bates from Kilmore quay". This is a huge coup for SOLAS on their quest to get the very best stall holders in Ireland to join the weekly Farmers Market. Bates of Kilmore Quay bring fresh fish each week directly from their fishing boats. Bates have long been regarded as the premier fish mongers in Ireland in terms of quality, range and price. SOLAS hope for a great turnout by Fish Loving public to support this new stall holder and hopefully make 'Bates Fish' a regular feature of the market

'Moo-Cow' Milk and shakes available six days a week from Tuesday 7.30am to Sunday 6pm
SOLAS – Plants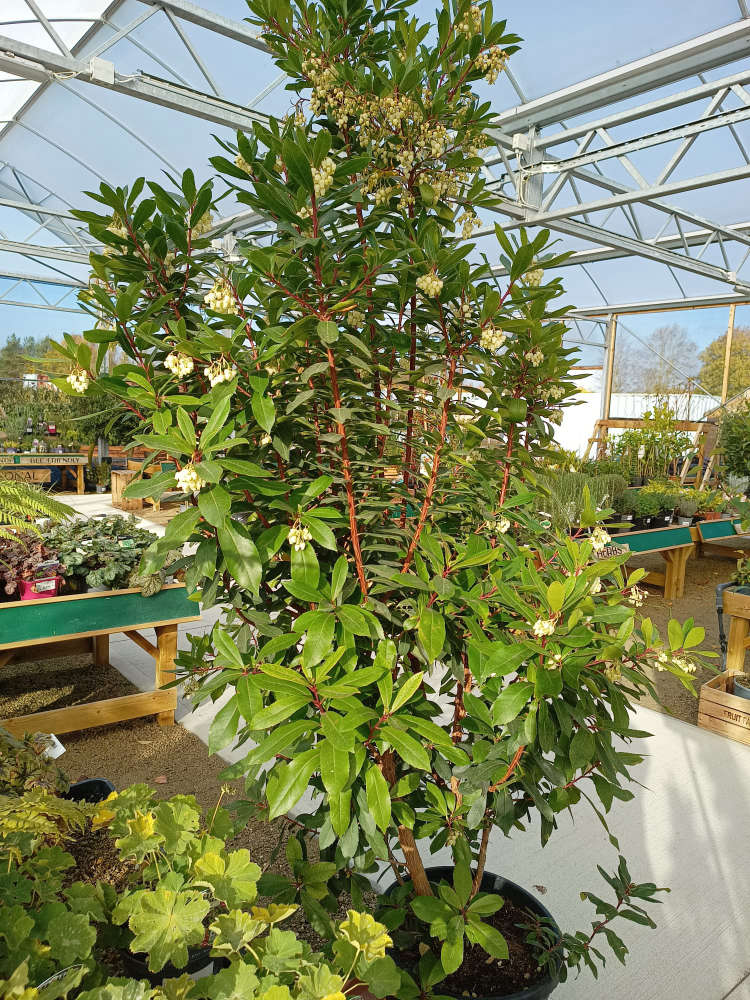 This Week Solas Eco Garden Shop 'Plant of the Week' is:
the beautiful 'Arbutus Unedo' or commonly known as the 'Strawberry Tree'
In flower and native to Ireland, it would make an excellent focal point in any garden. This tree is only available in shop – call in and get advice from the team of horticulturists 7 days a week
SOLAS – Shop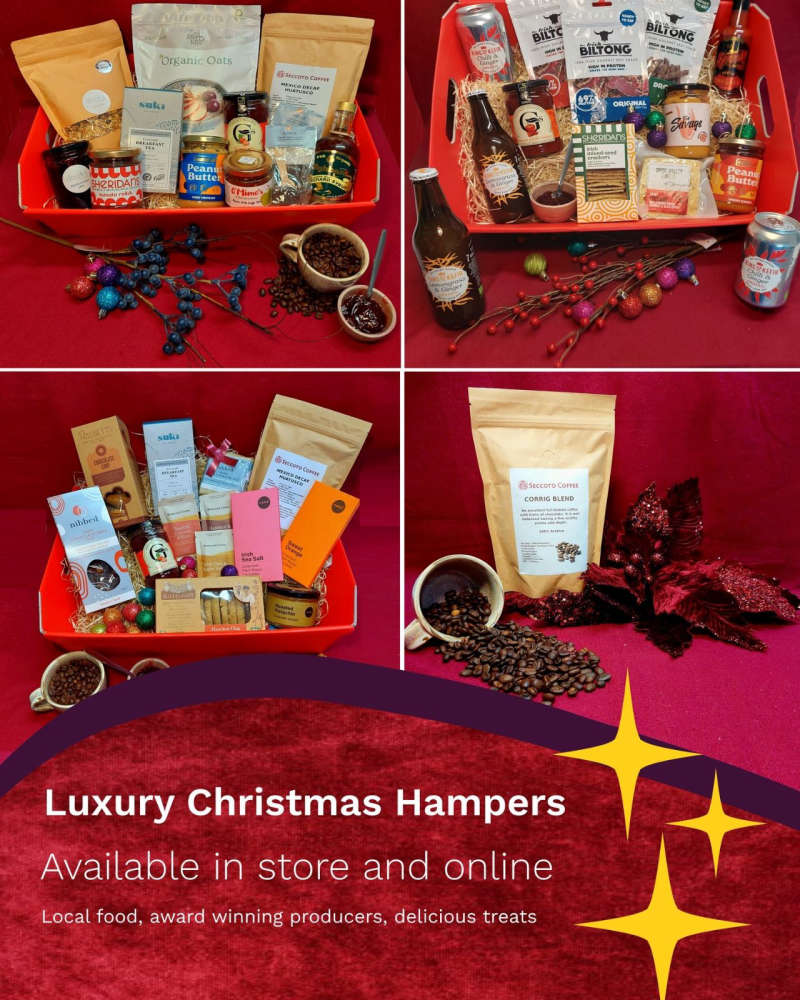 SOLAS have just launched their range of hampers for Christmas including a range of:
3 different types of food hampers – featuring local food & treats
3 different gardening hampers – tools, seeds ….
These products are available in store or online. Why not buy now and arrange delivery closer to the big day!
SOLAS Weather
The weather forecast is dry and generally sunny but temperatures are expected to be in the range of 7-9 degrees over the next week or. A perfect chance to shop and then relax with a hot drink in the new heated indoor 'cosy' café – now open 7 days a week.