The Best Football Documentaries to Watch: A Guide to the ost Inspiring and Insightful Films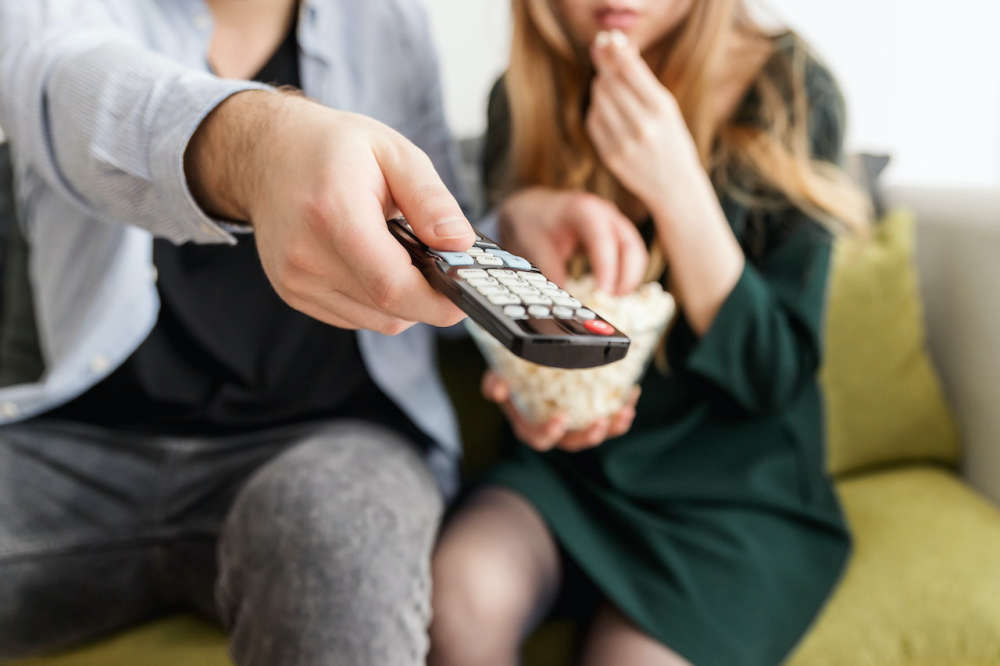 When it's not a match day, or even during the season break, we may feel like we miss watching the beautiful game and we often don't feel like lower British leagues or even foreign leagues of less importance are good enough to entertain us.
Thankfully, we have a lot to enjoy during those days, so let's have a look at the best options to have fun watching football in a different way than a live game, team news or a build-up with pundits.
Best Football Documentaries Ever
The Class of '92 (2013): Anyone who loves football and is in his or her 30s heard about this fantastic generation. Big football clubs always expect great talent from their Academies to blossom and be a good investment. But when a team produces 6 world-class players in the same class of a year, the consequence is a historical generation. The documentary shows in-depth details about David Beckham, Ryan Giggs, Paul Scholes, Nicky Butt, and the Neville brothers and how they became legendary players, missed by fans of The Red Devils to this day.
Also, the more we learn about The Beautiful Game, the more we may feel like making a bet on the upcoming Premiership games, and to profit as much as possible from a good bet, the best odds for Premier League are essential as they can vary a lot depending on the bookie.
Bobby Robson: More Than a Manager (2018): Robson is considered to be one of the greatest English football managers of all time and he managed teams like Ipswich Town, where he had his greatest success as a manager, winning the FA Cup (1978) and the UEFA Cup (1981). He also worked for Newcastle United, PSV Eindhoven, Sporting Lisbon, Porto, Barcelona and the England national team as manager. His importance for British Football is explored in this amazing documentary, as well as exploring personal traits in an intimate portrait.
Goal!: The Dream Begin (2005): While our focus here is documentaries, this movie is quite important and deserves being mentioning. The movie is a rare case of fiction involving football, as most movies and documentaries are about the past of the sport. The story is centred around Santiago Munez, a young Mexican living in California, that is scouted in a very unusual way by a former Newcastle player and moves to England.
The story is well-written, and it shows several interesting cultural phenomena, such as how football has been growing in The US since that time, and the cultural and even weather differences between football in California, Latin America and Northern England. The movie is also famous because it was sponsored by Adidas, and that sponsorship was the biggest sponsorship for any movie in history back in 2005: Adidas reportedly invested 50 million dollars to expose its brand in the film!
All or Nothing: Manchester City (2018): The documentary is interesting to understand the recent changes in Manchester City and is centred around the 2017-18 season. It might be interesting not only for British fans of the team, but international viewers trying to understand the effect of big money being injected into a club that always had a tradition, but wasn't living its best days before the foreign takeover of the ownership.
Diego Maradona (2019): Fans of Latin American and Argentine footie may be especially interested in this documentary about the recently deceased Diego Armando Maradona. Asif Kapadia directs this film which chronicles the journey of Maradona from his modest origins in Argentina to his ascent to stardom in Europe.
Sunderland 'Til I Die (2018): The documentary is another example of a film that depicts the passion of the fans for a club that doesn't win domestic tournaments or the Champions League as often as Real Madrid, for example, but still has a passionate fan base that loves the club and the sport as much as the Madridistas, and fans of the Big 6 in England, for example. It also follows Sunderland AFC during the 2017-2018 season. The documentary depicts the struggles faced by the club, while battling to avoid relegation from the Championship