Health, Beauty & Wellness Show (Duplicate)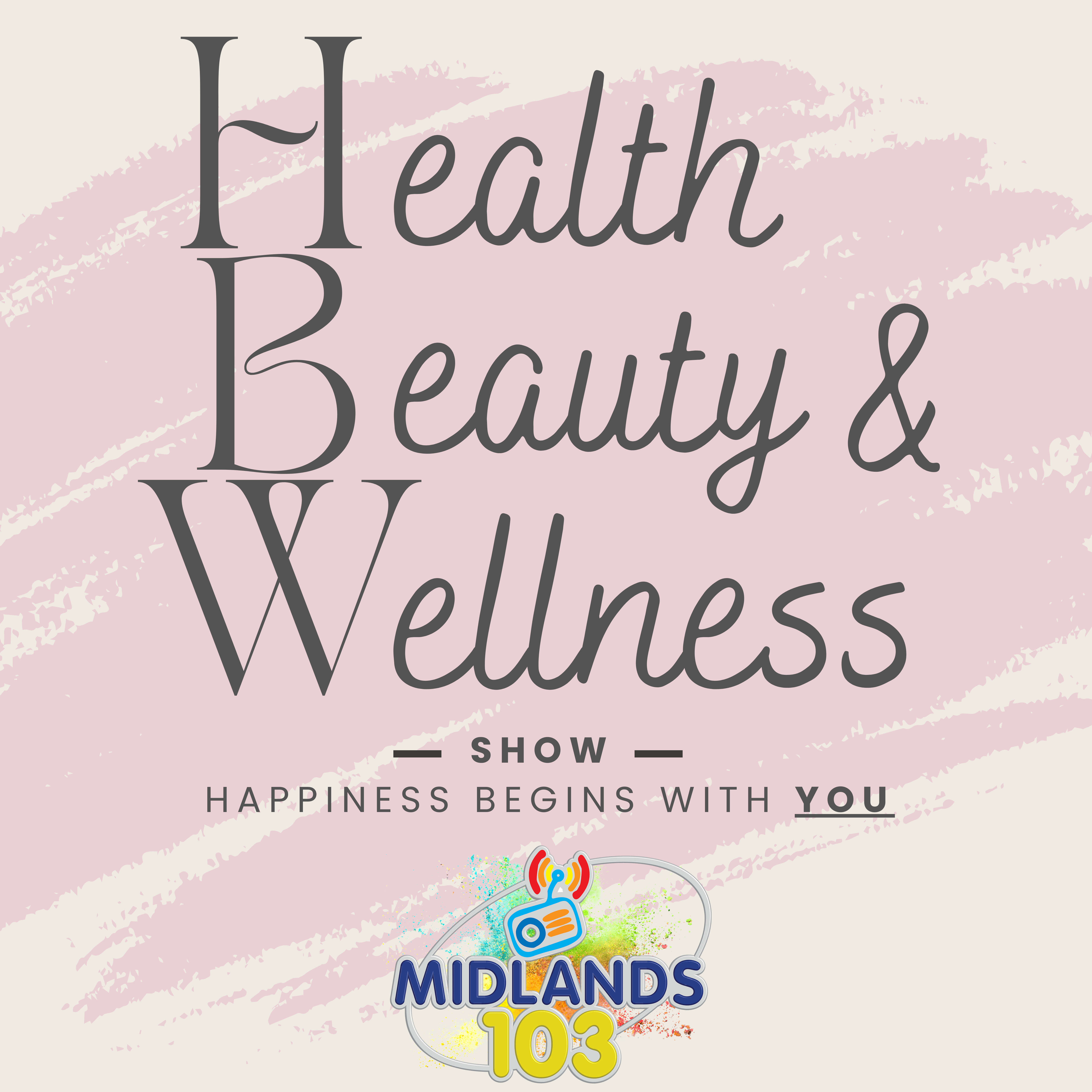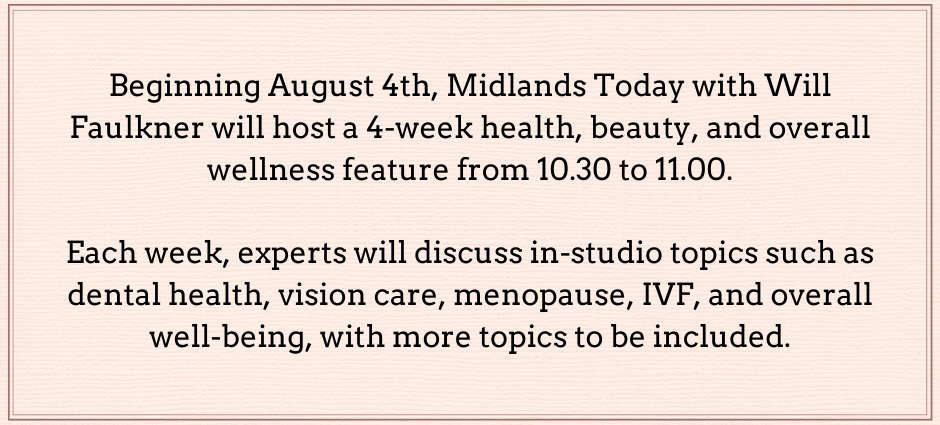 Special Bonus Week 5 - September 1st
This week, Will Faulkner will be talking to Dr. Jim O'Donovan, a Consultant in Sports & Exercise Medicine at Charter Medical Private Hospital. He is a Fellow of the Faculty of Sports and Exercise Medicine and the Programme Director for Higher Specialist Training in Sports and Exercise Medicine in Ireland. He completed his training with a fellowship at the Sports Surgery Clinic and the University of British Columbia, Vancouver. He currently works at CMPH, the Sports Surgery Clinic, Santry, and the Sport Ireland Institute. He was the Chief Medical Officer for the Tokyo 2021 Olympics and will hold the same position again for the Paris 2024 Olympics.

Week 1 - Friday, August 4th
In Part 1, Will Faulkner was joined by Dr. Deirdre Forde from Ceile Medical Athlone, who discussed a holistic approach to the Menopause Transition. Ceile Medical specializes in treating symptoms of Hormone Depletion associated with menopause, as well as offering Facial Aesthetic Services (Anti-wrinkle Injections). Find out more at ceilemedical.ie
In Part 2, Will discussed audiology with Rauri Keogh from Hearmed Healthcare, a brand new audiology clinic that will be opening its doors in the heart of Tullamore on August 25th.Hearmed Healthcare provides hearing tests, hearing screenings, wax removal via microsuction, and hearing aid fittings, including the most up-to-date hearing technology on the market. Find out more at https://hearmed.ie/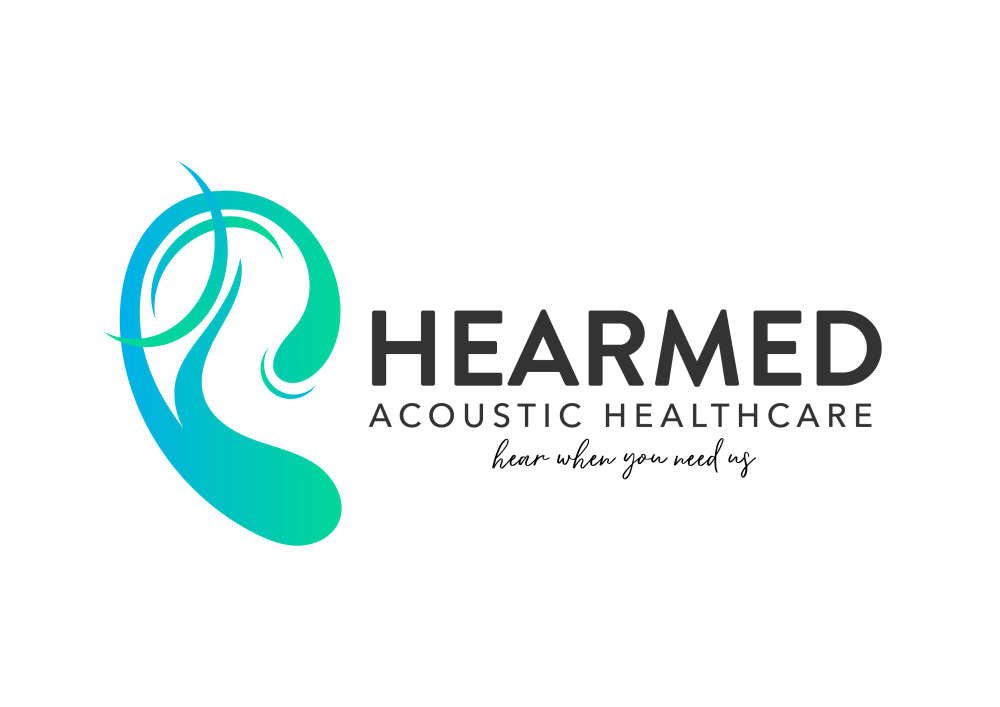 Listen again

Week 2 - Friday, August 11th
In Part 1, Dr. David Walsh discussed everything you need to know about starting IVF.
First IVF was founded in December 2020 by Dr. David & Dr. Tony Walsh. The team at First IVF is led by our Medical Director, Dr. Conor Harrity, and all departments work together as a team, blending the skills of each staff member in unsurpassed collaboration, striving to achieve the best care and outcomes for our patients.
With a state-of-the-art IVF laboratory in Clane and the ability to offer consultations in both Clane and Dublin, our consultants, medical team, embryologists, and support staff are highly experienced to ensure you get the best possible outcomes. To find out more visit Firstivf.ie/

In Part 2, Imelda O'Brien, the founder of Midland Denture Clinic, passionately discussed the significance of dentures and dental health. Inaugurating the Midland Denture Clinic in 2015, Imelda embarked on a mission to enhance individuals' smiles, backed by the clinic's HSE approval. To book an appointment or find out more about Midland Denture Clinic, please visit https://www.midlanddentureclinic.ie/.

I
Listen again
Week 3 - Friday, August 18th
We will talked with Dr.Sarah Anne Bennett from the Medical Weight Management Clinic. The Medical Weight Management Clinic offers evidence-based investigations and treatments for people struggling with obesity. All discussions are doctor-led, either in-person or through online consultations. These consultations include a comprehensive health assessment regarding the impact of obesity, followed by personalized solutions. These solutions can encompass supportive lifestyle interventions with expert dietitians and/or prescription medications. To find out more, please visit medicalweightmanagementclinic.ie/.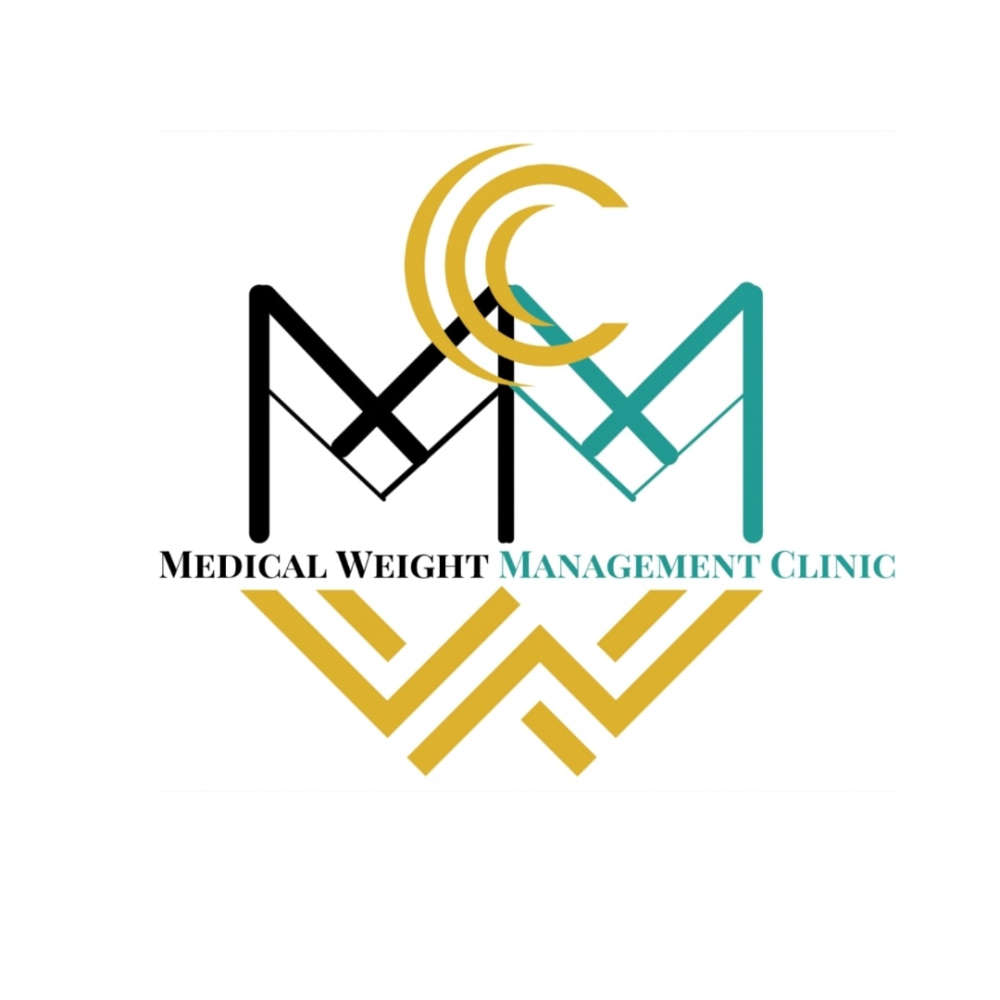 Watch again
Week 4 - Friday, August 25th
In Part 1, Will Faulkner spoke with Karen McElherron, the Regional Operations Manager at Evergreen Care. Karen is a general nurse who not only has extensive management experience but has also been a Director of Care Services for 20 years.
Esker Rí Nursing Home, based in Kilnabinnia, Clara, Co. Offaly, has recently joined the Evergreen Care family of 11 nursing homes around Ireland, which is looking to bring a fresh approach to nursing home care. Will and Karen will discuss this approach in detail and will answer your questions about care facilities.
Find out more about Evergreen Care here or to enquire about Esker Rí here

In Part 2, Liam Heavin, the founder of Dublin Back Clinic, was in the studio discussing back and neck health. Liam is one of Ireland's most experienced back and neck rehabilitation specialists. He holds a Master's Degree in Sports Medicine from Trinity College Dublin, as well as an undergraduate Physiotherapy Degree from Satakunnan University in Finland. He practices at the original Dublin Back Clinic in Ashleaf, Dublin 12, at University College Dublin, and at their newest clinic in Athlone. Liam is the Director of Physiotherapy & Sports Medicine at DBC Belfield in the UCD Institute for Sport & Health. After establishing DBC as the physiotherapy provider for Irish Hockey and UCD Rugby, among others, Liam maintains his direct involvement with elite sport as the Physiotherapy Lead for the Westmeath Senior & U-20 Footballers.
To learn more about Liam, click here, or to find out more about the new Athlone clinic, visit www.dbc.ie
Listen again