Breakfast - Clár sa Charr

Join Midlands 103's exciting new series called 'Clár sa Charr'.
Every Thursday morning on Breakfast with Peter Dunne you'll hear students and adults from the midlands come together for some comhrá 'gus craic on the school run agus beidh deis agaibh bhur cúpla focail a úsáid.
So tune into Midlands 103 every Thursday morning for a new episode or listen back below and join the people of the midlands on a journey to improve their Irish.
Funded by the Broadcasting Authority of Ireland with the Television Licence Fee
Árna Mhaoiniú ag Údarás Craolacháin na hÉireann leis an Táille Ceadúnais Teilifíse.
Episode 10
Episode 10 Worksheet

Episode 9
Episode 9 Worksheet
Episode 8
Episode 8 Worksheet
Episode 7
Episode 7 Worksheet
Episode 6
Episode 6 Worksheet
Episode 5
Episode 5 Worksheet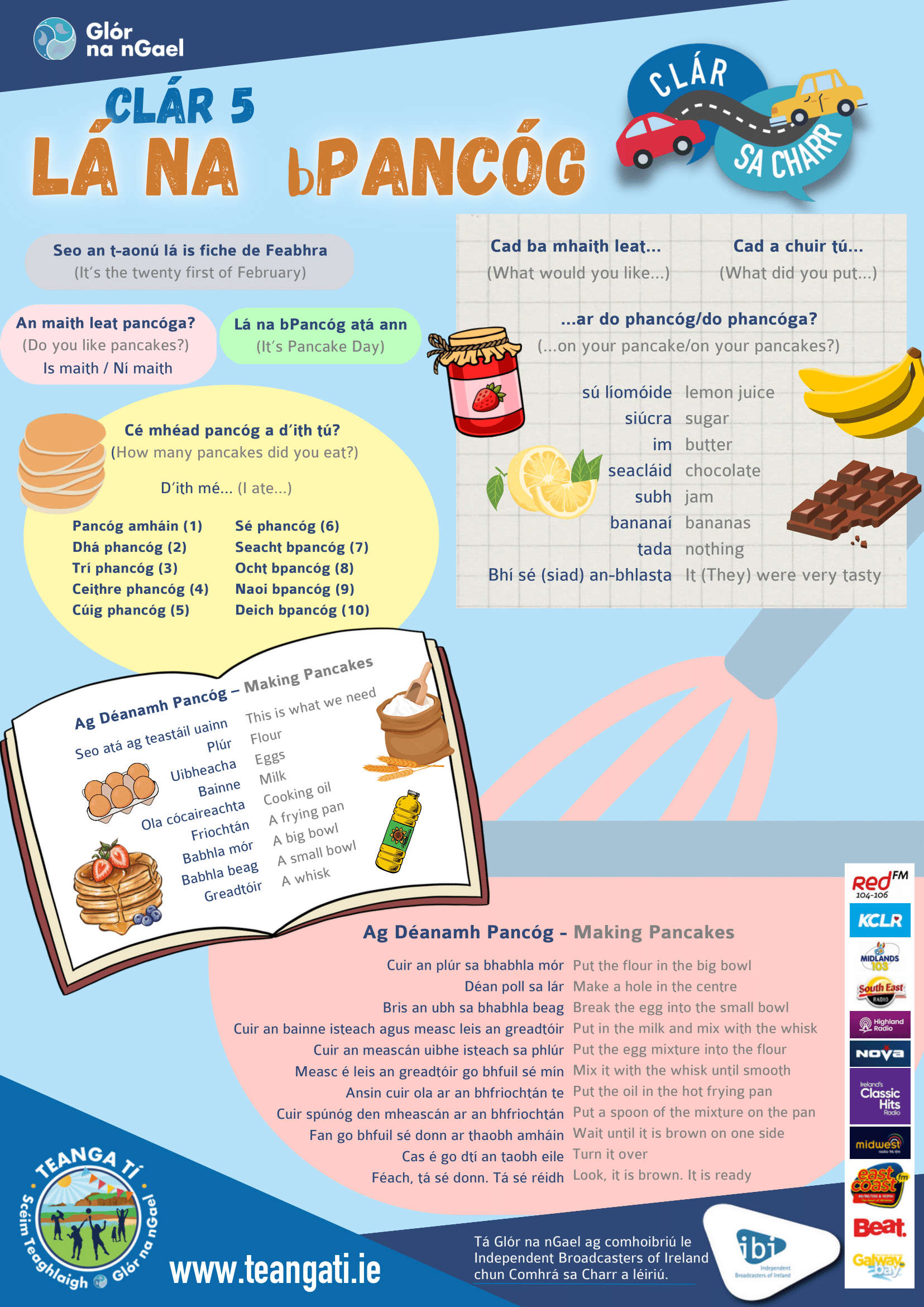 Episode 4
Episode 4 Worksheet
Episode 3
Episode 3 Worksheet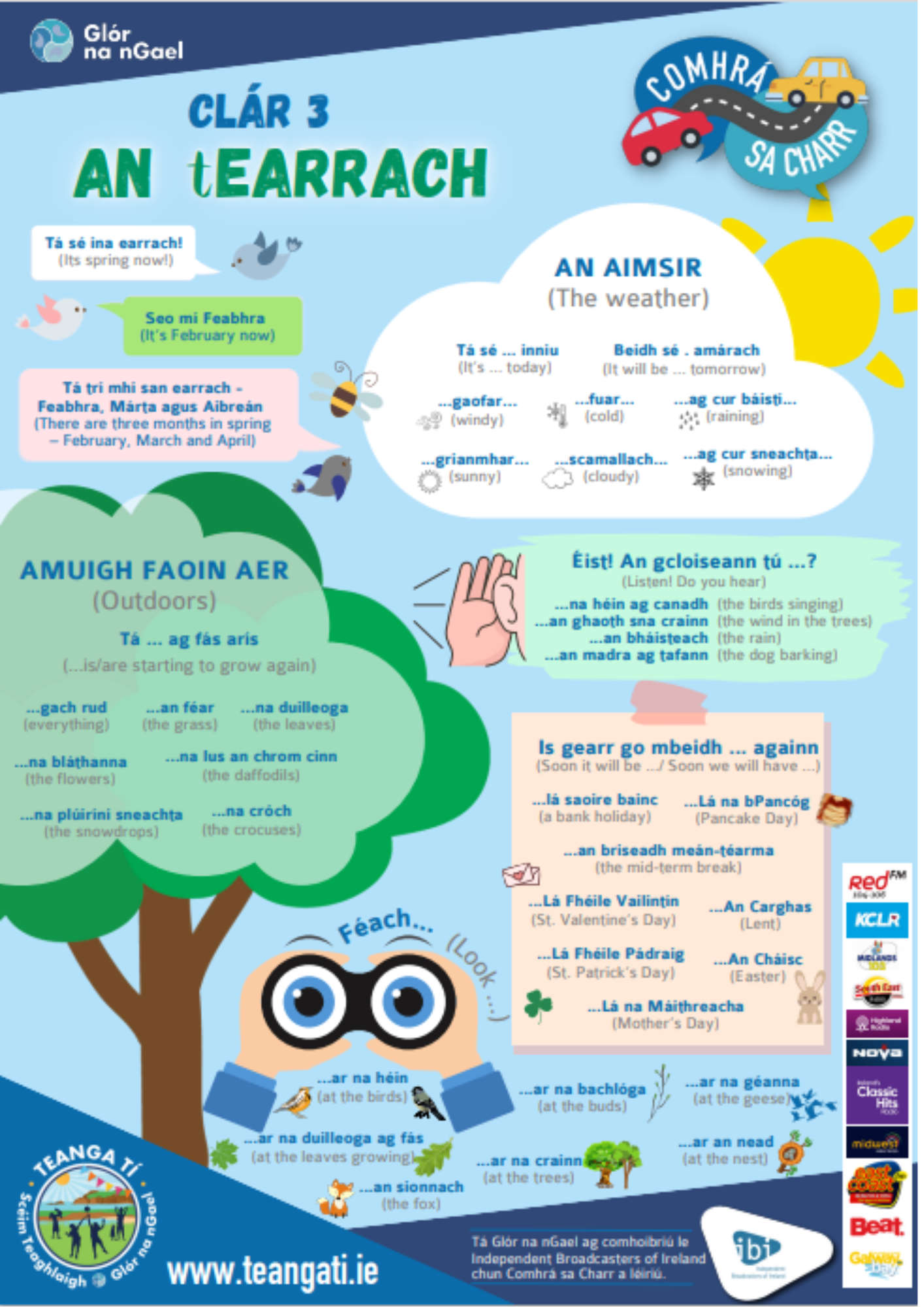 Episode 2
Episode 2 Worksheet.

Episode 1
Episode 1 Worksheet.
Print off the below and have some fun in your car!
Tune in next week to hear our next episode.