Kilbeggan Town Feature (Duplicate)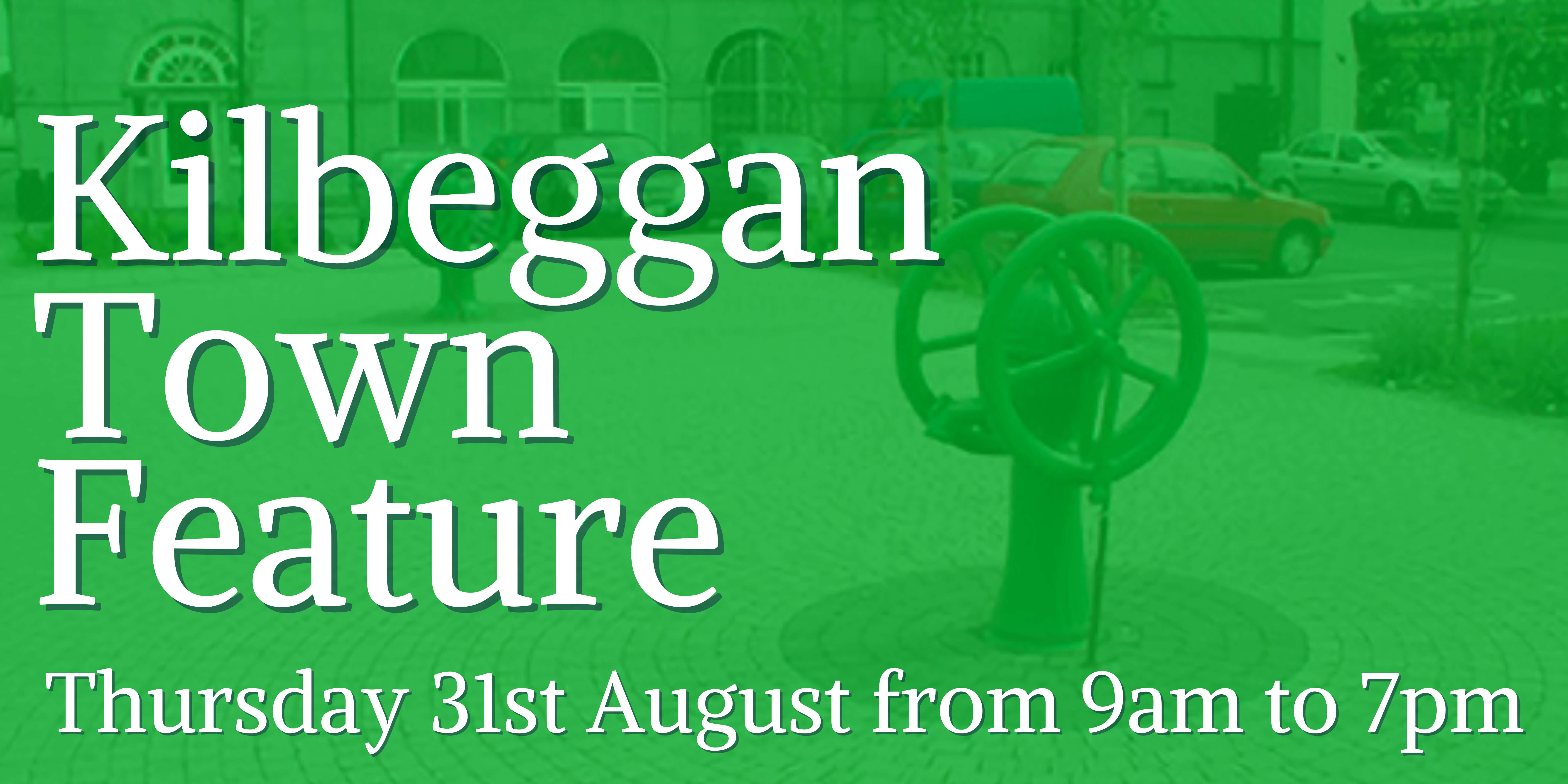 Get Ready for the Ultimate Kilbeggan Town Feature!
Are you ready to dive into the heart and soul of Kilbeggan? Midlands 103 is gearing up to bring the energy and excitement of your town right to your doorstep with an all-day feature that's bound to leave you buzzing! Our Kilbeggan Town Feature promises to be an unforgettable journey, and we've got a trio of awesome sponsors who are making it all possible. Let's take a sneak peek into what's in store!

From 9am - 12pm Will Faulkner will kick off our day in Killbeggan live from the Market Square with thanks to Prisma Financial. As the back-to-school season kicks off, have you given thought to your child's educational future? Look no further than Prisma Financial, where Michael and Johanna are standing by to offer advice on a range of savings options that fit your budget. Private pension, past employment pension – they've got you covered! And what about life's unexpected turns? Prisma Financial is your go-to for Life Assurance, Serious Illness, and Income Protection options. They've got your back, Kilbeggan! To find out more about Prisma Financial click here.

Follwoing Will Faulkner is Carl James on the Afternoon Show brought to you by Midland Motor Factors! Kilbeggan's very own car parts haven is here to keep your ride in tip-top shape. With a stockpile of high-quality car parts and Milwaukee Tools to boot, these folks are car aficionados through and through. And don't fret if you're facing car troubles – their seasoned team with over 25 years of experience is ready to rescue you from any automotive woe to find out more visit https://www.midlandmotorfactors.ie/

Drivetime with Roy Jennings just got a whole lot more exciting, thanks to Moran Motors. Whether you're facing a car conundrum or just in need of a little pre-NCT TLC, Moran Motors Kilbeggan has your back. With their full suite of services, including breakdown recovery and tire sales, you can count on them to keep you cruising down the Kilbeggan streets with style. Click here to find out more.
But that's not all, folks! Let's not forget about all the other fun we have in store. Come and challenge us to a game of Connect Four and listen to our interviews and mentions from a host of local businesses such as AA Ventilation, Fox Physiotherapy, Shanette Sheds, Guilfoyle Boilers, Fraber, O'Grady Funeral Directors, Written in Stone and KMK. Plus, we will have a host of giveaways too, including two €50 vouchers for The Hair Gallery, a Milwaukee Tool from Midland Motor Factors, two Full Financial Reviews worth €250 each from Prisma Financial, and a memorial lantern from Written in Stone.
So, Kilbeggan, mark your calendars and rev up your excitement! Midlands 103 is coming to town THIS THURSDAY, and it's going to be a showstopper of an event. Stay tuned for more updates, fun, and community spirit than you can shake a stick at. Kilbeggan, let's do this! 🎉🚗🎤