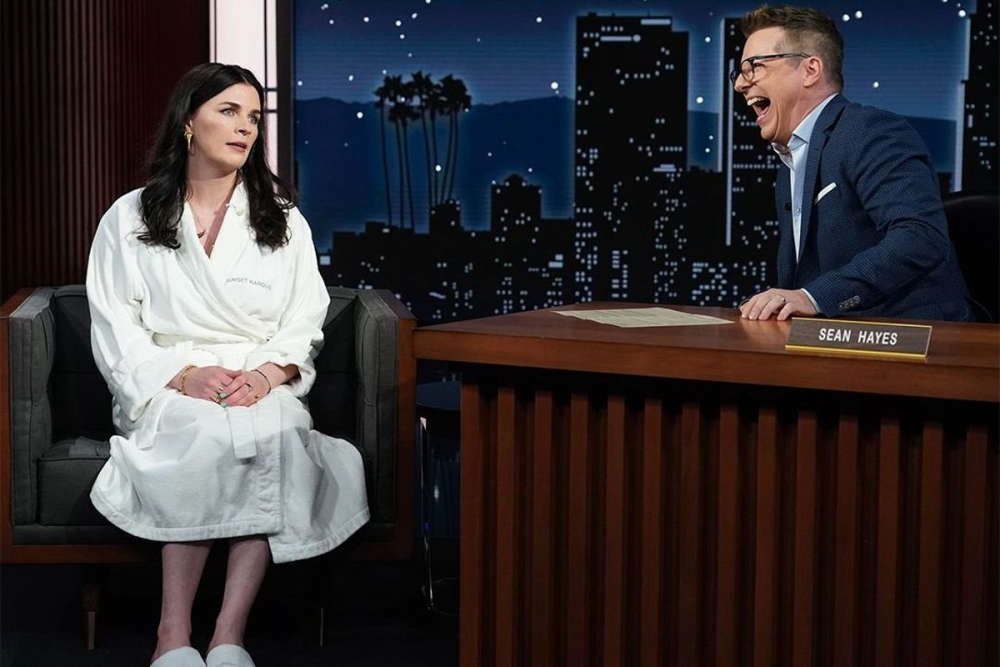 Appearing on Jimmy Kimmel Live, she explained how she had to improvise.
Aisling Bea appeared on a late night US talk-show in a dressing gown and slippers - after losing her luggage.
The Irish comedian says her flight from London was cancelled, and she had to book another one which resulted in her bags being lost at some stage.
Appearing on Jimmy Kimmel Live, she explained how she had to improvise: