Finance Matters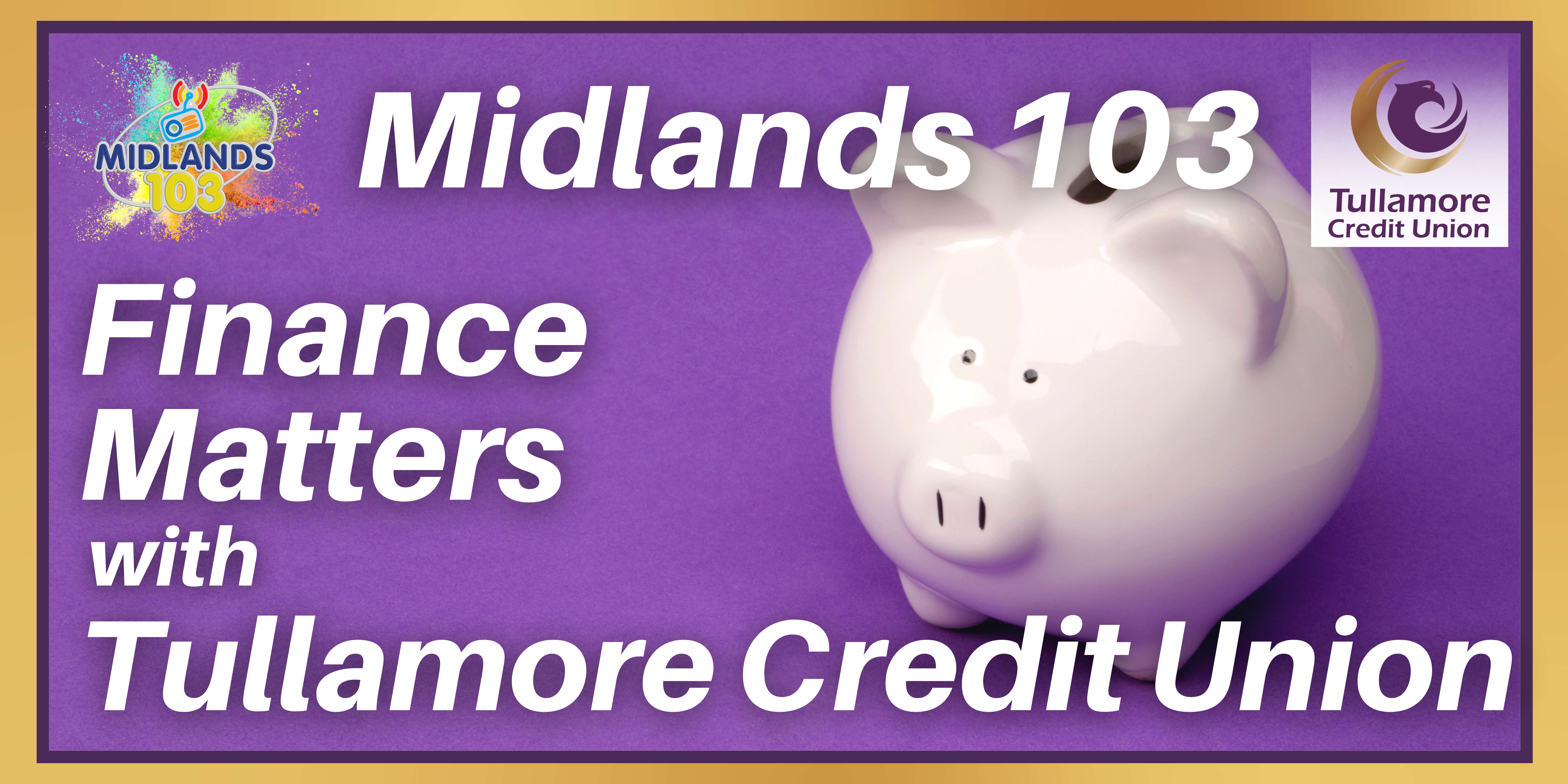 "Finance Matters" is a new monthly feature on Midlands Today where, with the help of the friendly staff at Tullamore Credit Union, we discuss everything financial.
Each month, we will be joined by staff members from the Tullamore Credit Union, who will cover a host of topics across Mortgages, Business Loans and Personal Lending to help you get more from your money.
Week 4 - Thursday, March 9th
In Episode 4 Will was joined with Siobhan and Aidan from Tullamore Credit Union to talk about Tullamore Credit Union's free financial review service, available in branch.
Week 3 - Thursday, January 12th
In episode 3 Tullamore Credit Union CEO Paul Shaw and Senior Loans Officer Deirdre Murphy visited Will Faulkner on Midlands Today to talk about all things Business Loans.
Week 2 - Thursday, December 1st
In the second episode of Finance Matters, we talked all about Personal Lending with Business Development Officer - Siobhan Conroy and Loans Supervisor - Mary Hannevig. Click below to watch the interview in full.
Week 1 - Thursday, November 3rd
In the first edition of Finance Matters, Deputy CEO Caroline Collins-Murphy and Mortgage Advisor Cathriona Owens join Will to discuss Mortgages – the Credit Union way!
In following editions, Business Loans will be discussed by Paul Shaw CEO and Deirdre Murphy Business Loans

Meet The Tullamore Credit Union Team
CEO - Paul Shaw

Deputy CEO - Caroline Collins Murphy

Business Development Officer - Siobhan Conroy

Senior Loans Officer - Deirdre Murphy

Mortgage Officer -Cathriona Owens

Loans Supervisor - Mary Hannevig
To find out more visit - https://www.tullamorecu.ie/
Click above to manage your finances the Credit Union way!