Find out more about Fiona McLoughlin Healy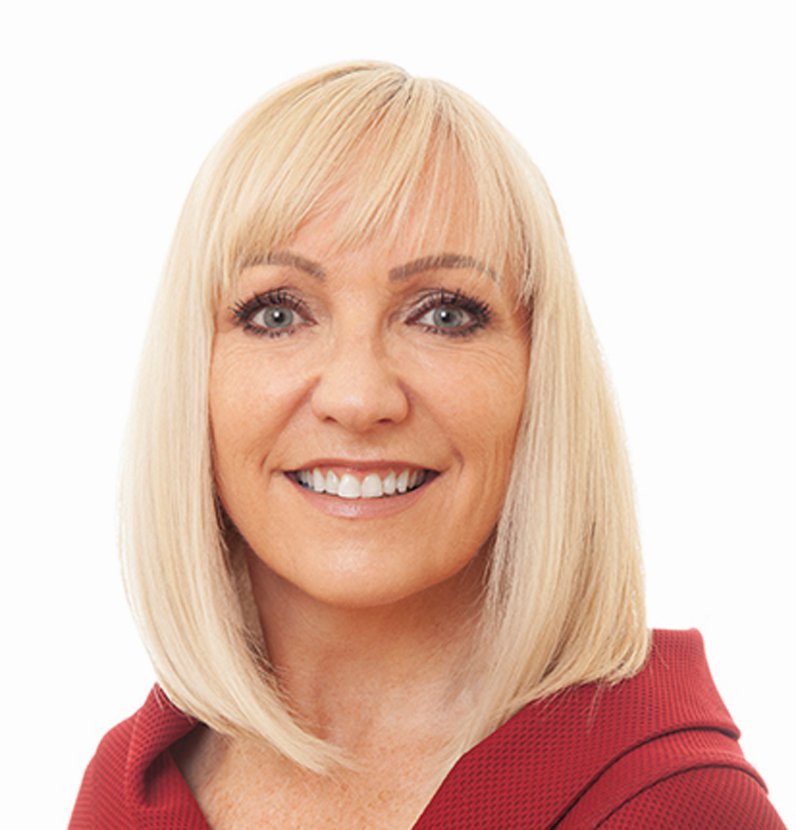 Meet:




Fiona McLoughin Healy
Fiona McLoughlin Healy, aiming to hold the next government to account!
Fiona McLoughlin Healy - is an Independent Councillor with a proven track record in holding local government to account, a track record that attracted a historical record-breaking vote in the Newbridge electoral area in the Local Elections in May 2019. You might also recognise her as one of the regular panellists on Virgin Media's Elaine Show, a station she has worked with for over ten years across a range of programmes. A former nurse, Fiona also has a degree in Law and Politics and a Masters in Communication. She ran her own successful business for over 10 years before running for Local Election in 2014. She presents her own podcast – 'Straight Talking with Fiona Mc' - where issues discussed include women in sport, the drugs epidemic, climate change and local government reform. She is married to Bernard Healy, originally from Kilcullen and a GP for over 20 years. They have 3 children Ryan (15), Erin (13) and Freya (12). In her free time, McLoughlin Healy is a member of the management team for the LGFA U14's girls county team.

During her campaign for LE14, McLoughlin Healy promised a new type of politics based on principles of transparency and accountability, something she has delivered on over the last 5 years. She led the focus on governance issues at the Kildare Wicklow Education and Training Board, an organisation with a budget of over €100 million/year, 25 schools across Kildare and Wicklow and over 23,000 students. From 2014, when she was appointed to its Board, McLoughlin Healy started asking questions and raising concerns about the governance of the KWETB. In 2017, the C&AG conducted an investigation of the 2015 accounts and found serious lapses in procurement and other issues. It is currently under investigation by the Garda Economic Crime Bureau.
Although profiled for her work in relation to the governance issues arising at the Kildare Wicklow Education and Training Board and more recently in relation to issues arising at Approved Housing Bodies/Voluntary Housing Associations in Kildare South, Fiona is also recognised as a very hard worker who has helped deliver, for example, a town hall, a skatepark and funding to protect the unique amenity, the Curragh Plains from littering, overgrazing, dumping and furze fires. After over 5 years campaigning to have webcasting of all public council meetings introduced in Kildare County Council, her tenacity has paid off.
When asked what she would hope to do as an Independent at a national level, McLoughlin Healy states; -
'A truly Independent TD, unfettered by the party Whip system or by any pre-election deals, has the potential to hold government to account and to really put the Kildare South Constituency on the map. For too long the constituency has been the poor relation of the commuter belt constituencies. It is time to rectify that. From my work as a councillor, I know people remain frustrated and angry about access to essential services such as healthcare (both in hospitals and in the community), policing, public transportation and social housing. We also face serious quality of life issues due to high rents, long commutes and childcare costs'
Her policy priorities are -
Accountability in Government
Transport and Sustainable Development
Environment and Climate Action
Health
Education and Apprenticeships
Policing and Defence
Housing
Small Business - regeneration of towns and villages
McLoughlin Healy is asking people to consider candidates track records when voting -
'I am asking the people of the Kildare South Constituency to consider giving me your number one, not on the basis of enthusiastic election promises, rarely delivered, but on the basis of a track record in holding local government to account for their effectiveness in building sustainable communities and how and where they spend public money. I will apply the same commitment to holding government parties to account on behalf of the Kildare South constituency. Go raibh míle maith agaibh.'
529 people have put themselves forward as candidates for #GE2020 but there will be just 160 seats in the next Dail. We need to ensure we put the right people in there. I'm asking for your Number 1 on Feb 8th to put a true independent voice in the Dail for South Kildare. #BackFionaMac #accountability #courage #integrity

Posted by Fiona McLoughlin Healy on Thursday, January 30, 2020