Fiona O'Loughlin answers our questions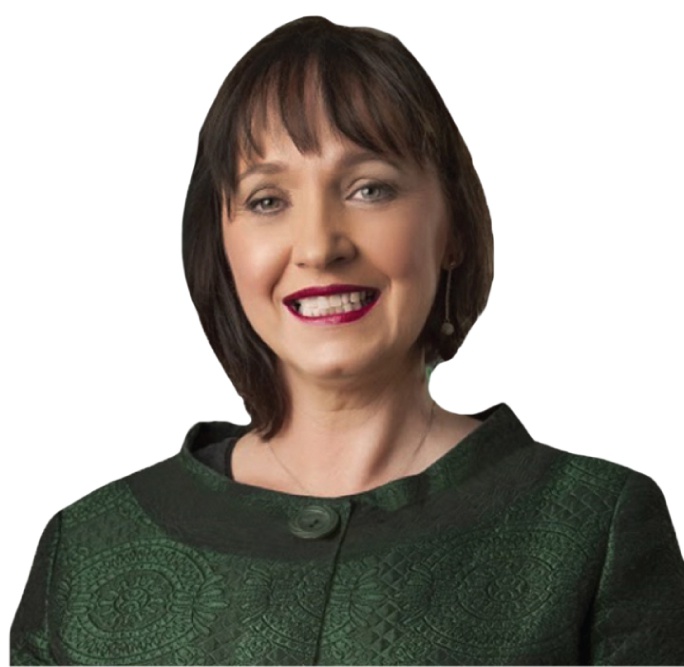 Fiona O'Loughlin
- Fianna Fail
- Kildare South
Many local workers are forced to commute. What sustainable job opportunities can you identify in Portarlington?
The data protection commission office is in Portarlington and considering the volume and nature of their work should expand here ( as opposed to opening a suboffice in Dublin)
The existing Businesses should be supported, nurtured, have tax breaks to develop capacity and more employment. Enhancing the employment and investment incentive scheme would help, and setting up a task force to examine opportunities and sites for both indigenous and international businesses.
Portarlington's population has increased dramatically over the past 20 years as part of the Dublin commuter belt, yet it lacks a 24 hour Garda presence. What will you do if elected to combat crime?
I find this quite shocking considering that Portarlington is the 2nd largest town in Laois and close to the Minister for Justices home town, and expanding the part time to full time Garda Station would be an absolute priority for me.
Portarlington sits on the Laois/Offaly border, creating challenges of coherent planning. It will now be represented by TDs in the South Kildare constituency. How will you ensure joined up thinking?
Quality of live issues are hugely important- ensuring affordability and frequency of public transport is NB. Supporting existing Community supports such as the Community Centre, investing in childcare. Developing local enterprise so that people don't have to travel for work.
I have been an effective and committed voice for South Kildare and would work every bit as hard for Portarlington, Ballybrittas and Killenard if relected- working with local Laois and Offaly Councillors. I would also with closely with Laois and Offaly TDS to ensure continuity.
Coláiste Íosagáin Secondary School is overcrowded. What is your commitment regarding a new building or extension?
As chair of the Oireachtas Education committee, I have already done a lot of work with the Principal Seamus Bennett, and have organised meetings with the Dept of Education for him and staff. 4 designs are currently being looked at and I am confident that a new build design will be chosen in the coming months.
A flood relief plan is due to begin in 2023, subject to funding. How will you ensure this proceeds?
By securing funding