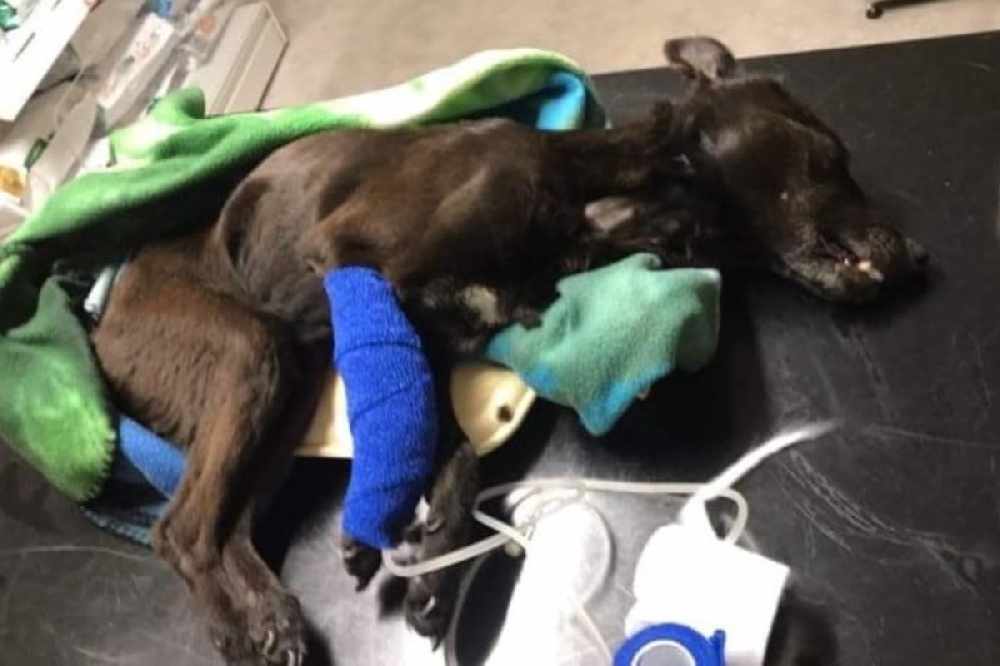 The dog was found near death in a ditch.
A Laois animal rescue centre says there has been another severe case of neglect.
A Patterdale terrier was found near death in a ditch on the side of the road a week ago.
Cara Rescue Dogs says when she arrived to the vets, she weighed only 4kg, half her ideal body weight and showed signs of being starved to death.
The dog was so cold that her temperature didn't even register on the thermometer.
Portarlington Veterinary Centre have been caring for her and she's gained 1kg in the past week, however she's still emaciated.
She arrived to a foster career yesterday and is doing great and is looking for food and plenty of attention.