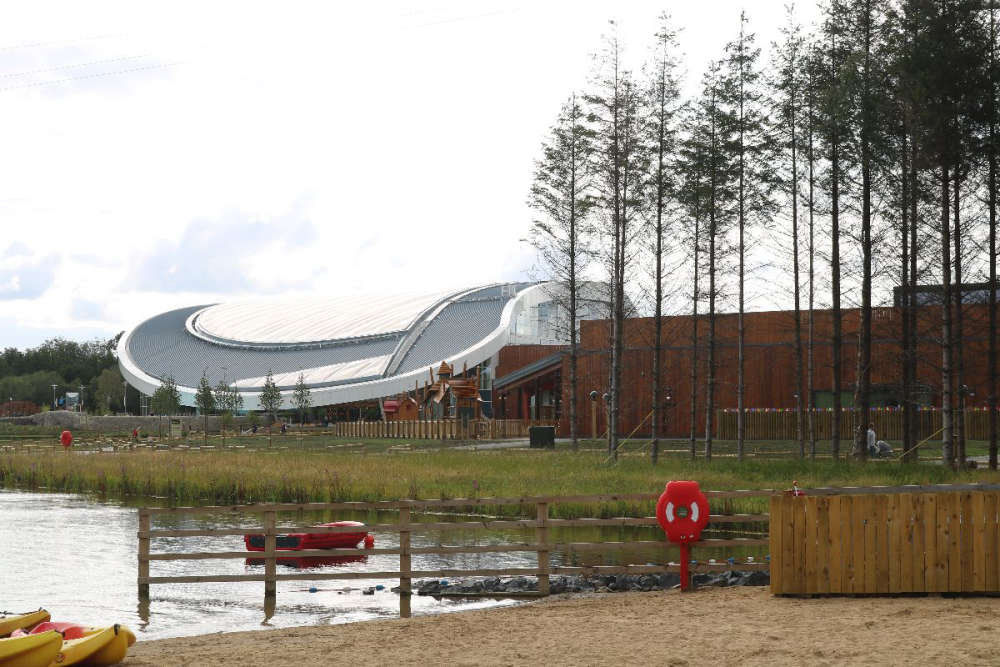 Almost 200 more lodges are going to be added to the Longford Forest Holiday Village.
Center Parcs is set for a major expansion.
Approval has been granted for an extension to its existing Longford Forest Holiday Village, which already stretches across 160 hectares near Ballymahon.
The development will include 198 new lodges, along with a new treetop sauna and pool, extension to village's restaurants, café, shops and sports hall, and the installation of solar panels.
Longford County Council had received three objections to the project, with concerns around traffic volumes and the site's proximity to an old landfill in which asbestos waste is buried.
Permission has been granted to Center Parcs Ireland though, with 20 conditions attached.
A Westmeath TD believes the major expansion will bring many more people to the midlands.
Joe Flaherty believes the numbers of those drawn to Longford for their holidays will increase by around 30 per cent.
The Longford-Westmeath TD says the development is great news:
Center Parcs have released the following statement to Midlands 103 in regards to the expansion:
We note Longford County Council's update, however we do not feel we should comment further until the planning process comes to its conclusion.
READ MORE: Center Parcs To Invest Up To €85m In Midlands Resort
The details of the new development in full are as follows...
i) 198 no. new lodges located in 3 no. zones (comprising of 56 no. 2 bedroom lodges, 105 no. 3 bedroom lodges, 32 no. 4 bedroom lodges, 1 no. 5 bedroom lodge, 4 no. 6 bedroom lodges)
ii) External sauna/Pods associated with specific lodges (151m2)
iii) coffee shop (282m2), iv) lakeside restaurant (902m2),
v) energy centre (235m2), vi) staff welfare and storage building (611m2)
vii) 2 no. remote housekeeping stores (35m2 each)
viii) extensions and alterations to existing commercial retail and leisure buildings, including: a) extension to housekeeping/technical services (HKTS) building (157m2) to provide increased storage, b) extension to existing Aqua Sauna spa facility (453m2) to include new treatment rooms and treetop sauna, c) extension to existing Sub-Tropical Swimming Paradise (STSP) including a new pool (875m2), d) extension to existing Sports Hall (735m2)
ix) extensions to existing Village Centre restaurants: a) Huck's restaurant (128m2), b) Cara's restaurant (105m2), c) Sports Café restaurant (104m2) and d) Bella Italia restaurant (222m2 - internal extension only)
x) installation of Solar PV on the roof of the existing Sports Hall and Sports Café building and on the roof of the proposed Sports Hall extension
xi) installation of District Heating System within the site
xii) upgrades to existing Wastewater Treatment Plant and associated infrastructure
xiii) new car park to provide 313 no. car parking spaces for staff
xiv) provision of electrical vehicle charging points
xv) provision of new cycle parking within the site
xvi) associated civil infrastructure works including all internal roads, hardstanding and all foul and surface water drainage works, xvii) creation of landscape screening bunds
xviii) erection of security perimeter fencing
xix) all new landscaping and hard landscaping
xx) all ancillary and associated site works.