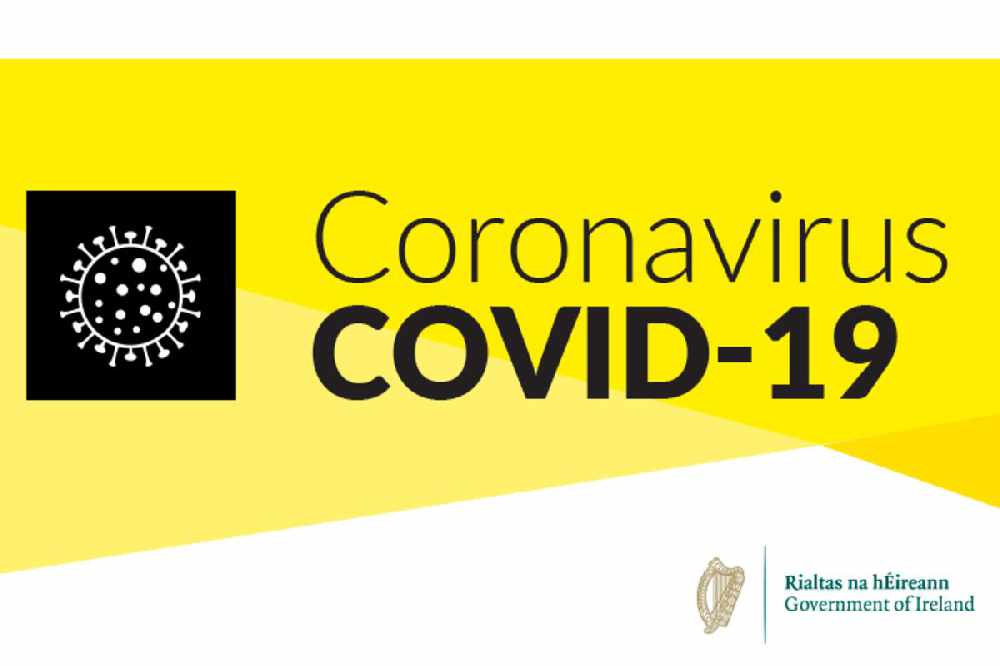 News updates for Sunday 14th February 2021.
Latest figures:
The Health Protection Surveillance Centre has today been notified of 17 additional deaths related to COVID-19.
15 of these deaths occurred in February and 1 in December.*
The median age of those who died was 80 years and the age range was 50-92 years.
There has been a total of 3,948 COVID-19 related deaths in Ireland.
As of midnight, Saturday 13th February, the HPSC has been notified of 788 confirmed cases of COVID-19. There is now a total of 209,582** confirmed cases of COVID-19 in Ireland.
Of the cases notified today:
409 are men / 371 are women
71% are under 45 years of age
The median age is 31 years old
315 in Dublin, 61 in Galway, 59 in Meath, 42 in Louth, 33 in Kildare and the remaining 278 cases are spread across all other counties.***
As of 8am today, 899 COVID-19 patients are hospitalised, of which 160 are in ICU. 34 additional hospitalisations in the past 24 hours.
As of 11th February, 261,073 doses of COVID-19 vaccine have been administered in Ireland:
• 171,239 people have received their first dose
• 89,834 people have received their second dose
The COVID-19 Dashboard provides up-to-date information on the key indicators of COVID-19 in the community including daily data on Ireland's COVID-19 Vaccination Programme.
County

Today's cases***

(to midnight 13Feb2021)

5-Day Moving Average of New Cases

14-day incidence rate per 100,000 population

(to 13Feb2021)

New Cases during last 14 days

(to 13Feb2021)

Ireland

788

932

277.2

13,198
| | | | | | | | | |
| --- | --- | --- | --- | --- | --- | --- | --- | --- |
| Westmeath | | 21 | | 18 | | 253.5 | | 225 |
*The date of 1 death is still under investigation.
**Validation of data at the HPSC has resulted in the denotification of 2 confirmed cases. The figure of 209,582 cases reflects this.
***County data should be considered provisional as the national Computerised Infectious Disease Reporting System (CIDR) is a dynamic system and case details are continually being validated and updated.
7 day incidence is 126.9
5-day moving average is 932
Today's cases, 5-day moving average of new cases, 14-day incidence rate per 100,000 population and new cases in last 14 days (as of midnight 13 February 2021) (incidence rate based on Census 2016 county population)
Clusters:
There's a call for public health authorities to release more information about new clusters of Covid-19 after another day of over a thousand new Covid-19 infections.

1,078 more people have picked up the virus, and 66 more patients have died.

Monaghan GP Dr Ilona Duffy says it's unfortunate that progress in driving down new infections seems to have stalled,

She says NPHET needs to be release more information about where people are picking it up:
NUI Galway:
Students at NUI Galway have been urged to come forward for a Covid test if they feel unwell after an outbreak there.

Dedicated helplines are being staffed from 9am to 9pm with support for people who are concerned they may be a close contact too.

Students are also being urged to redouble their efforts to suppress the virus, by washing their hands and maintaining physical distance from others.

NUIG SU President Padraic Toomey says they aren't sure yet what scale of an outbreak they're dealing with:
PUP:
The Pandemic Unemployment Payment will remain in place at its current rates for an extra two months, according to the Tánaiste.

There are over 481,000 people getting the weekly payment at the moment.

It's due to end on March 31st, but Leo Varadkar says many businesses will still be closed beyond that.

And he says the PUP and other Covid supports will be extended, due to more restrictions on the way:
Mental Health:
The Taoiseach says the Government is examining mental health issues, particularly among young people.

Level 5 restrictions are likely to continue to the end of March, with Leaving Cert students and Construction workers to return first.

The country's Covid incidence rate is down to 293 per 100,000 population.

Micheal Martin says mental health solutions found in one part of the country could be implemented elsewhere:
Local figures:
1,078 more people have contracted Covid-19, and 66 more patients with the virus have died.

41 of those deaths happened in February -- with the youngest victim aged just 39.

All counties recorded new infections today, with 433 in Dublin, 139 in Galway, 52 in Limerick, 49 in Wexford, and 43 in Mayo.
Offaly had 25 cases, with 24 being reported in Westmeath and 19 in Laois.

The 14-day incidence rate is down very slightly, now standing at 287 infections per hundred thousand people.