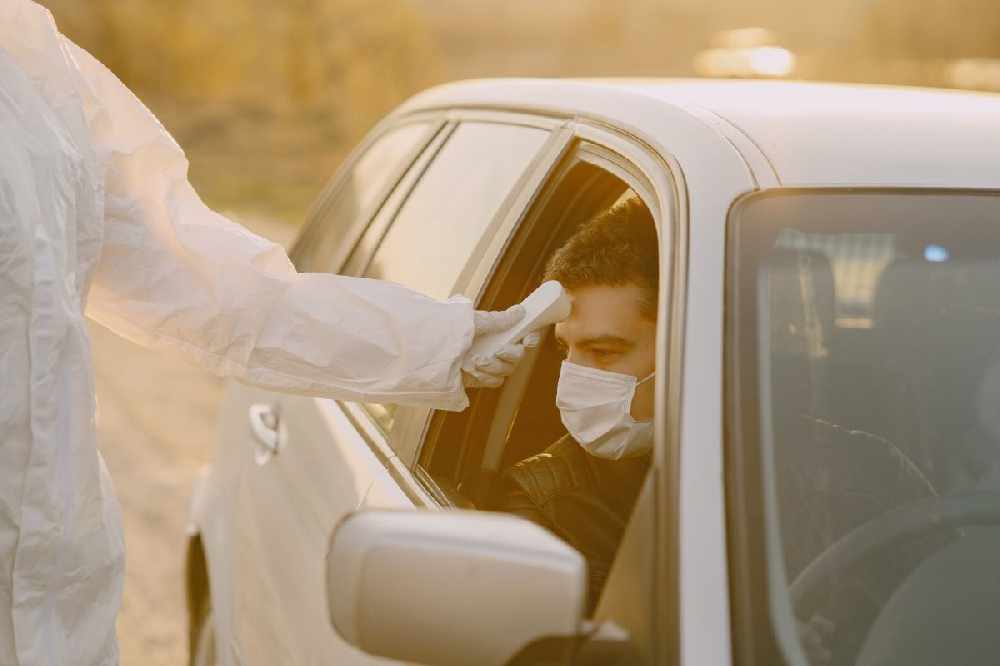 National news updates on Monday 15th February.
Latest figures:
There have been no new deaths reported to the Health Protection Surveillance Centre today.
There has been a total of 3,948 COVID-19 related deaths in Ireland.
As of midnight, Sunday 14th February, the HPSC has been notified of 821 confirmed cases of COVID-19.
In the midlands a total of 35 new cases of the coronavirus have been confirmed.
Westmeath has the highest number of cases at 15, closely followed by Offaly which has recorded 13 new cases of the virus.
Laois has identified 7 new covid-19 cases.
There is now a total of 210,402* confirmed cases of COVID-19 in Ireland.
Of the cases notified today:
430 are male/ 389 are Female
70% are under 45 years of age
The median age is 31 years old 333 in Dublin, 91 in Galway, 53 in Limerick, 41 in Kildare, 38 in Meath and the remaining 265 cases are spread across all other counties.**
As of 8am today, 916 COVID-19 patients are hospitalised, of which 157 are in ICU.
40 additional hospitalisations in the past 24 hours.
As of Friday 12th February, 265,237 doses of COVID-19 vaccine have been administered in Ireland:
175,238 people have received their first dose 89,999 people have received their second dose Dr Ronan Glynn, Deputy Chief Medical Officer, Department of Health, said: "With the commencement of vaccination of people aged over 85 in the community, today marks a significant milestone as we seek to protect the most vulnerable from this pandemic. It is an extraordinary testament to science that less than one year since our first case in Ireland, we are now in the process of rolling out three effective vaccines. The challenge now is to continue to suppress this disease so that as many people as possible can benefit from these vaccines over the coming months."
Professor Philip Nolan, Chair of the NPHET Irish Epidemiological Modelling Advisory Group, said; "The current patterns remind us of the care we need to take to stay safe. In our workplaces and our colleges especially, we need to take care to stay safe until we are all protected by a vaccine."
Dr Lorraine Doherty, National Clinical Director Health Protection HSE - Health Protection Surveillance Centre (HPSC), said; "From today, the over 85 age sub-cohort, which accounts for approximately 72,500 people, will receive their first vaccine over the coming weeks. This week, a total of 116 GP practices will participate in the rollout with an estimated 374 GP's taking part. "2,491 GP's spread across 1,373 practices will administer vaccines to approximately 490,000 people over 70 years old, in the weeks ahead."
Dr. Sumi Dunne, General Practitioner, said; "As of this morning, the beginning of the over 85's cohort began to receive their vaccines at selected GP practices. The level of vaccine confidence and enthusiasm for vaccination in this group has been widely reported, along with a sense of relief as hope for a normal life returns."
The COVID-19 Dashboard provides up-to-date information on the key indicators of COVID-19 in the community including daily data on Ireland's COVID-19 Vaccination Programme. ENDS// *Validation of data at the HPSC has resulted in the denotification of 1 confirmed case.
The figure of 210,402 cases reflects this. **County data should be considered provisional as the national Computerised Infectious Disease Reporting System (CIDR) is a dynamic system and case details are continually being validated and updated.
Today's cases, 5-day moving average of new cases, 14-day incidence rate per 100,000 population and new cases in last 14 days (as of midnight 14 February 2021) (incidence rate based on Census 2016 county population)
Leaving Cert:
Talks between government and teacher unions on plans for this year's Leaving Cert will continue today.
Confidential discussions were held over the weekend in a bid to reach agreement ahead of Tuesday's Cabinet meeting.
One of the proposals being discussed is offering students a choice of calculated grades, or a written exam or both.
The Taoiseach had said he would have clarity for students this week.
UK:
Anyone arriving into the UK from 33 "red list" countries will now be forced to quarantine in a hotel - or face ten years in prison.
The travel rules, which take effect today, mean people have to pay almost 2,000 euro each for a room.
In Scotland, the rules apply to all international arrivals.
British foreign secretary Dominic Raab says the UK government has booked beds in hotels to cater for demand:
Health:
A major rollout of the covid vaccination programme is to get underway from today.
Up to 80 thousand people aged over 85 will start getting the Moderna and Pfizer vaccines over the next 3 weeks.
It comes as 788 new coronavirus cases have been confirmed and 17 more patients with the virus have died.
RCSI Professor Sam McConkey says if someone in the over 85 age group doesn't get the vaccine, it should be given to the over 70s:
Abuse:
1 in 5 young women in this country have suffered intimate relationship abuse during the pandemic.
Women's Aid says half of 18 to 25 year-old women abused by a partner experienced online abuse.
This included having intimate images taken and shared without their consent.
Women's Aid CEO, Sarah Benson says they're being abused from outside their home:
Insurance:
Restaurant owners are launching a series of test cases in the High Court demanding insurers pay out on business interruption cover.
The main trade group for the sector says its legal team has found 450 businesses which have insurance policies "identical" to those covered by the judgment against FBD earlier this month.
It's written to the Central Bank asking it to support the lawsuits in its role as insurance regulator.
Adrian Cummins, Chief Executive of the Restaurants' Association, says many restaurant owners have been unable to pay rent for months -- and now face eviction: