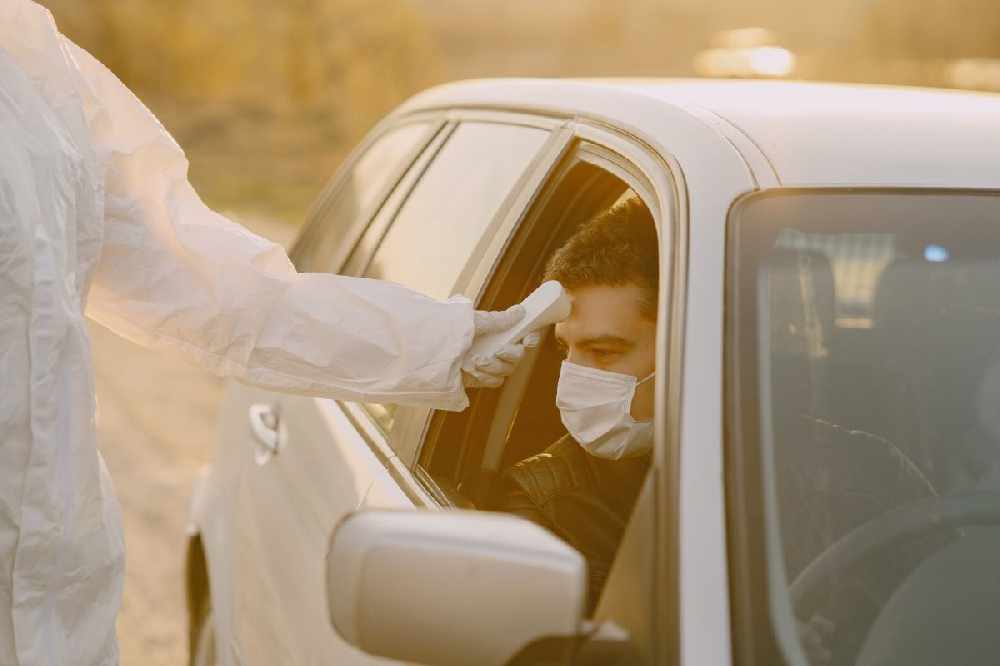 Latest news updates for Saturday 15th May 2020.
Latest figures:.
Another 15 people have died from coronavirus in the Republic.

It brings the death total to 1,533 and there are 92 new confirmed cases.

The National Public Health Emergency Team says the total number of people infected is 24,048.

57 per cent of those with the virus are women and 42 per cent are men.

13 per cent have been hospitalised and of those brought to hospital, 389 have been admitted to ICU.
Offaly has 20 new cases bringing the total to 455.
Laois has no new cases and remains on 251.
And two more people in Westmeath have tested positive for the disease bringing its total to 654.
Vehicle Testing:
Commercial vehicle roadworthiness testing centres will reopen from Monday.

It will be available for vans and cars that were due for a check before March 28th.

The Road Safety Authority say if any of the 150 centres across the country cannot follow safety guidelines they will not be allowed open.
Welfare payment:
Sinn Fein wants to make the pandemic unemployed payment available to workers until the end of the year.

350 euro a week has been available to those who've lost income as a result of Covid-19 since the end of March, and runs until June 8th.

Previously the ESRI said three months would cost the state five billion euro.

Sinn Fein's finance spokesperson Pearse Doherty says continued borrowing's needed to support workers.
Public Transport:
The National Transport Authority has urged people to avoid using public transport if at all possible.

Passenger numbers are expected to rise from Monday, when phase one of re-opening takes effect.

However social distancing will reduce capacity on buses and trams significantly.

The NTA says extra services will be put on if required.

Commuters who do avail of the services are asked to wear face coverings.
Face masks:
SIPTU's hitting out at the Government for not making it compulsory for people to wear face masks on public transport.

The state's asking people to wear face coverings on buses, trams and trains but it won't be a legal requirement.

SIPTU Transport Sector Organiser, John Murphy says it should be mandatory:
Eurovision:
This year's Eurovision's been called off, but another event's planned in its place tonight.

A special shine a light simulcast will be broadcast in place of the traditional song contest later because of the coronavirus crisis.

Leslie Roy from Balbriggan in Dublin was meant to perform 'Story of my Life' in the finals this year.

She admits she's disappointed the normal Eurovision isn't going ahead, but says everyone's in the same boat:
Shops:
Retail Ireland says the Government's Covid-19 reopening plan must be kept under review.

The group says businesses should be allowed re-open earlier if public health objectives are met more quickly.

Outdoor construction work along with DIY and hardware stores will re-open on Monday, under phase 1 of the easing of restrictions.

Retail Ireland Director, Arnold Dillon is welcoming the reopening of some outlets, but is disappointed homeware shops will stay shut:
Chambers Ireland's welcoming the first phase of lifting of coronavirus restrictions from Monday.

It says for the business community, this reopening will be the start of the most difficult period yet.

Chief Executive, Ian Talbot says firms are looking forward to opening their doors again:
Children:
7 children here have been investigated for a new rare inflammatory condition, which is thought to be linked to Covid-19.

Doctors are being warned to be alert for so-called PIMS in young people, after 230 suspected cases of the syndrome across Europe.

It can cause fever, high temperature and could lead to children being hospitalised and needing to be placed on ventilators in ICU.

Latest figures show 16 more people with Covid-19 have died, bringing the death toll to 1,518, while there are now just under 24,000 confirmed cases.

Dr Siobhan Ni Bhriain, HSE Integrated Care Lead says it's typically small children who are affected by PIMS syndrome:
T
Latest Figures:
Over half of the new cases confirmed by the Department of Health yesterday were in the midlands region.

Chief Medical Officer, Dr Tony Holohan announced 129 new cases with the majority being in Offaly.
The Faithful county now has 435 people who tested positive for COVID-19 an increase of 73 from the previous day.
Nationally the total number of positive tests now at 23,956.
Three new confirmed cases in Westmeath, bringing the total there to 652
There's been two further cases recorded in Laois, brings its total to 251.
The Health Protection Surveillance Centre confirmed a total of 16 people with COVID-19 have died.
There have now been a total 1,518* COVID-19 related deaths in Ireland.