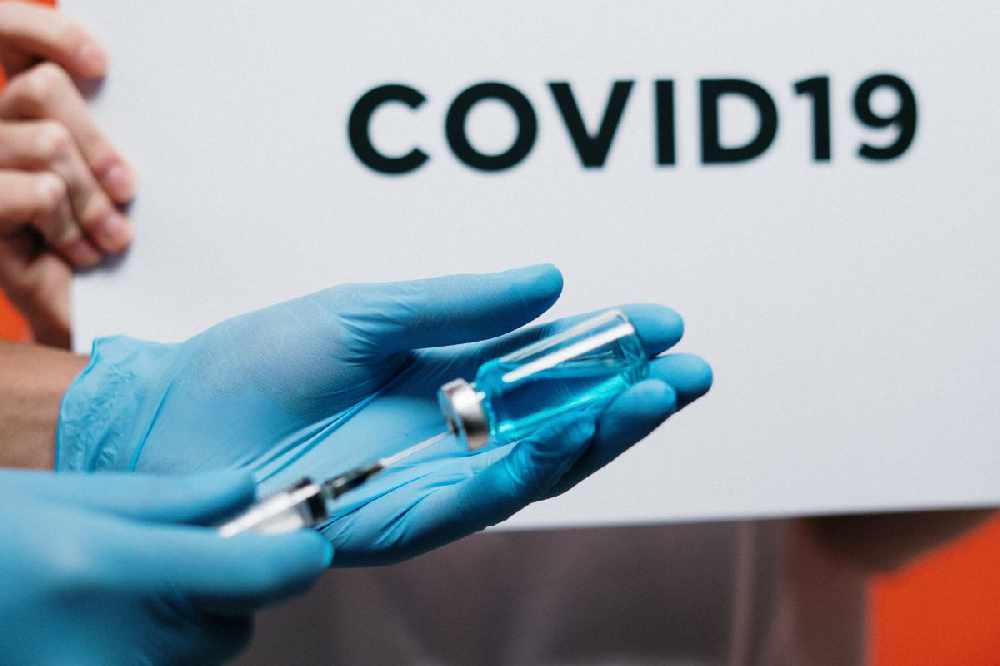 National News 20th May 2020
Latest figures:

The Health Protection Surveillance Centre has today been informed that a total of 11 people with COVID-19 have died.
There have now been a total 1,571* COVID-19 related deaths in Ireland.
As of 11am Wednesday 20th May the HPSC has been notified of 64 confirmed cases of COVID-19. There is now a total of 24,315 confirmed cases of COVID-19 in Ireland.
The HSE is working to identify any contacts the patients may have had to provide them with information and advice to prevent further spread.
Today's data from the HPSC, as of midnight, Monday 18 May (24,204 cases), reveals:
· 57% are female and 43% are male
· the median age of confirmed cases is 48 years
· 3,164 cases (13%) have been hospitalised
· Of those hospitalised, 393 cases have been admitted to ICU
· 7,708 cases are associated with healthcare workers
· Dublin has the highest number of cases at 11,733 (49% of all cases) followed by Kildare with 1,379 cases (6%) and then Cork with 1,376 cases (6%)
· Of those for whom transmission status is known: community transmission accounts for 60%, close contact accounts for 37%, travel abroad accounts for 3%
Dr. Ronan Glynn, Deputy Chief Medical Officer, Department of Health, said: "To date, 87% of confirmed cases diagnosed with COVID-19 have recovered. This is very positive news but should not deflect from the impact this disease has had on individuals and families. In addition, it does not change the risk for any one individual who is diagnosed with the disease today, or in the future.

"Public health advice is there to provide everyone with the best protection possible. Please follow it and continue to protect yourself and each other."
*Validation of data at the HPSC has resulted in the denotification of 1 deaths. The figure of 1,571 deaths reflects this.
In the midlands,
Nine more cases have been confirmed, bringing the total here to 1,380.
Offay saw the largest rise, from 461 yesterday to 468 today.
Westmeath recorded a rise of two from 656 to 658.
And no new cases have been confirmed in Laois.
The total there remains at 254.
School:
The Department of Education says it will follow the advice of health officials when it comes to reopening schools.
It's been responding to a leading expert at the World Health Organisation who believes it's time Irish schools begin reopening slowly.
But education officials say they take their advice from the National Public Health Emergency Team and are looking at what other countries are doing.
Paraic Clerkin from the Irish Primary Principals Network also has a lot of concerns.
Meat factories:
The rapid spread of Covid-19 in meat factories is probably down to a lack of social-distancing.
That's the view of Dr Laura Durcan, from the Irish Hospital Consultants Association.
There are now 828 cases of the virus in plants across the country - up 300 on last week.
Dr Durcan says factories may have been slow to take public health advice on board:
House Prices:
House prices could fall by 5 per cent due to the pandemic, according to a leading expert.
It comes after the Construction Industry Federation warned Covid-19 safety measures could add 5 to 10 per cent to the cost of a house
While KBC bank says prices could fall by up to 20 per cent.
Chief economist at Davy, Conall MacCoille, says there will be some turbulence in the market, but nothing compared to the previous recession:
EU Response:
The European Commission will announce a series of measures today aimed at driving improvements in agricultural practice to help in the fight against climate change.
The package will address animal welfare, pesticides and areas where bio-diversity can be improved to protect the environment.
The measures will be part of the massive EU 'Green Deal' aimed at reducing carbon emissions.
College:
The head of DCU says he's concerned hundreds or even thousands of students may not be able to go to college because of the financial impact of the coronavirus crisis.
The university has set up a new Covid-19 Student Emergency Fund, and is appealing for donations.
President of DCU, Professor Brian MacCraith says they've seen an almost two-fold increase in students looking for help since the pandemic began.
He says the pandemic could prevent people from getting a third level education:
McDonalds:
6 McDonald's restaurants have reopened in Dublin after 8 weeks.
Only drive through is available and spending is capped at 30 euro per car.
The branches at East Wall, Artane, Nutgrove, Tallaght, Kylemore Road and Malahide Road are operating a drive through only and there's a limit of 30 euro per car
It's part of a phased reopening of McDonald's restaurants throughout the country.
New safety measures have been introduced to protect staff and customers which include fewer people in kitchen and service areas, staff will have their temperature checked and protective screens and equipment has been introduced.
Due to smaller teams returning to work, a limited menu will be available.
McDonald's closed all of its branches in the UK and Ireland on March 23rd due to Covid-19 - it says it hopes to have all restaurants open by next month

Construction:
It's been confirmed the costs of large capital projects like the National Children's Hospital could go up even further because of Covid-19 restrictions on building sites.
Finance Minister Paschal Donohoe says they will have to examine the tendering contracts on all major projects.
Yesterday, the Construction Industry Federation estimated the costs of such projects could rise by as much as 40 per cent.
Finance Minister Paschal Donohoe cautioned they don't know what projects might be impacted yet:
Social Welfare:
The Department of Social Protection's in danger of running out of money next month because of the Covid-19 pandemic.
According to The Irish Times, the Finance Minister says its current budget of 8.6 billion euro could be fully spent by the end of June.
It's due to nearly 600,000 people claiming the special Covid-19 unemployment payment.
The Dáil's expected to rush through additional funding for the department next week.
Meat Factories:
A further four Covid-19 clusters have been confirmed in meat processing plants in the past seven days, bringing the total to 16.
They account for 828 cases, an increase of 328 over the week.
Meat Industry Ireland says it's disappointed by the rise, and is taking guidance from the HSE to prevent further outbreaks.
Deputy Chief Medical Officer, Dr. Ronan Glynn, says the trend's worrying:
Testing:
Employers will no longer be told about their workers Covid-19 test results.
Yesterday, the HSE confirmed the issue had been taking place in some 'exceptional' cirumstances.
However it now says the practice is being suspended as it seeks advice on the matter from the Data Protection Commissioner.
The death toll from the virus now stands at 1,561, and there are now 1,371 confirmed cases in the midlands.
Chief Medical Officer, Dr. Tony Holohan, says it's important people's privacy's protected:
Latest Figures:
There are now 1,371 confirmed cases in the midlands, an increase of five.
Westmeath recorded two more cases, bringing the total to 656.
Offaly has also risen by two, to 461.
And the figure is no 254 in Laois, up from 253 yesterday.