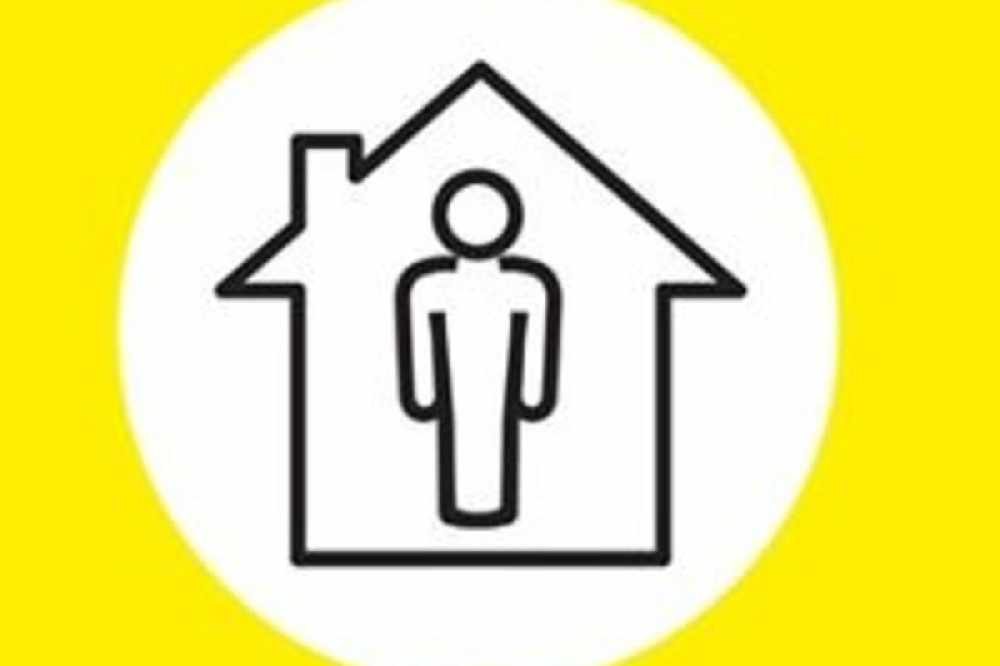 National news on Tuesday 2nd March.
Latest figures:
The Health Protection Surveillance Centre has today been notified of 14 additional deaths related to COVID-19.
3 deaths occurred in March, 10 in February and 1 in November.
There has been a total of 4,333 COVID-19 related deaths in Ireland.
As of midnight, Monday 1st March, the HPSC has been notified of 359 confirmed cases of COVID-19. There is now a total of 220,630* confirmed cases of COVID-19 in Ireland.
There are 14 additional deaths related to Covid-19 and 359 new cases.
Westmeath has recorded the second highest number of new cases today with 25, below Dublin's 159.
Offaly has gone from having the third highest number of cases yesterday to less than five today, with Laois also recording less than five new cases today.
However, Offaly still has the highest 14-day incidence rate of the virus at 402 cases per 100,000 people - double the national average of 201.
Of the cases notified today:
157 are men / 193 are female

66% are under 45 years of age

The median age is 34 years old

159 in Dublin, 25 in Westmeath, 21 in Louth, 21 in Galway, 19 in Meath and the remaining 114 cases are spread across 19 other counties**.
As of 8am today, 498 COVID-19 patients are hospitalised, of which 116 are in ICU. 28 additional hospitalisations in the past 24 hours.
As of February 27th, 435,895 doses of COVID-19 vaccine have been administered in Ireland:
294,550 people have received their first dose

141,345 people have received their second dose
The COVID-19 Dashboard provides up-to-date information on the key indicators of COVID-19 in the community including daily data on Ireland's COVID-19 Vaccination Programme.
Dr Ronan Glynn, Deputy Chief Medical Officer, Department of Health said: "While the low number of cases reported today may be attributable to a weekend effect, it is nevertheless very welcome and represents the lowest number of cases reported on a single day since mid-December.
"While we continue to make good progress in Ireland, globally in the past week, the number of cases of COVID-19 has increased for the first time in 7 weeks. We must not allow this virus the opportunity to do the same here. Please hold firm to the public health advice and together we can continue to protect and build on the progress we have made over the last 2 months"
*Validation of data at the HPSC has resulted in the denotification of 2 confirmed cases. The figure of 220,630 confirmed cases reflects this.
**County data should be considered provisional as the national Computerised Infectious Disease Reporting System (CIDR) is a dynamic system and case details are continually being validated and updated.
~The 5-day moving average of the number of new cases provides an appropriate indicator of current daily case numbers within a county. It takes account of any validation of cases for previous days and smooths out daily/weekend fluctuations in case numbers.
7-day incidence 91.4
5-day moving average 633
Johnson & Johnson:
The Johnson & Johnson Covid-19 vaccine could be approved for use in the EU on Thursday of next week.
The European Medicines Agency has called an extraordinary meeting to consider the jab - and it says a decision could be issued on the day.
The vaccine was recently approved for use in the US.
If given the go-ahead, it would be the fourth jab available in Ireland.
Cabinet:
The families of the women affected by Cervical Check are set to have their free medical cards extended.
The cards had been due to expire in May.
It's one of a number of items on the agenda for cabinet Ministers this morning.
Along with the usual weekly update on COVID-19 Health Minister Stephen Donnelly will seek approval from his Ministerial colleagues to extend the medical cards offered to the families and dependents of the women impacted by the Cervical Check scandal.
Just under 1,100 dependents have medical cards issued in 2018 due to expire in May - which will be extended for another 3 years.
They were issued as part of a package of supports for the women and their families.
Cards held by the women themselves have no expiry date.
Separately the Justice Minister Helen McEntee will give the cabinet an update on the riots in Dublin at the weekend as gardaí call for more support to deal with such events.
The Minister is also seeking approval to extend the visa-free travel ban from South Africa and all South American countries, which had been due to expire, with no definitive end date.
It comes after the Seanad passed the legislation on mandatory hotel quarantine yesterday evening.
Meanwhile the Taoiseach is bringing a memo to cabinet to establish a new Social Dialogue Unit which aims to bring various sectors of society together to rebuild after the pandemic.
College:
A university in the UK has been told to pay a student almost 6,000 euro for lost teaching time during the first Covid-19 lockdown.
The Office of the Independent Adjudicator there says they were refunded because their final year of studies had been "less valuable" than expected.
Another student got some money back after the cancellation of a lab-based project as part of their course.
Protest:
The deputy Chief Medical Officer says the riot in Dublin city centre over the weekend can't be condoned.
Three Gardaí were injured as people demonstrated against Covid-19 restrictions.
Dr. Ronan Glynn says he understands people are fed up.
But he says the vast majority are "sticking with it":
Progress:
NPHET says it could be mid-April before Covid-19 cases drop below 200 a day.
It had hoped the target would've been reached towards the end of last month, before the impact of the UK variant was known.
It comes as 687 more infections are confirmed, and one further death, while 540 people are in hospital.
120 are in intensive care.
Professor Philip Nolan, who chairs NPHET's modelling group, says key indicators show Ireland's coming to the end of this period of the pandemic.
But he says while numbers are moving in the right direction, our progress is slow: