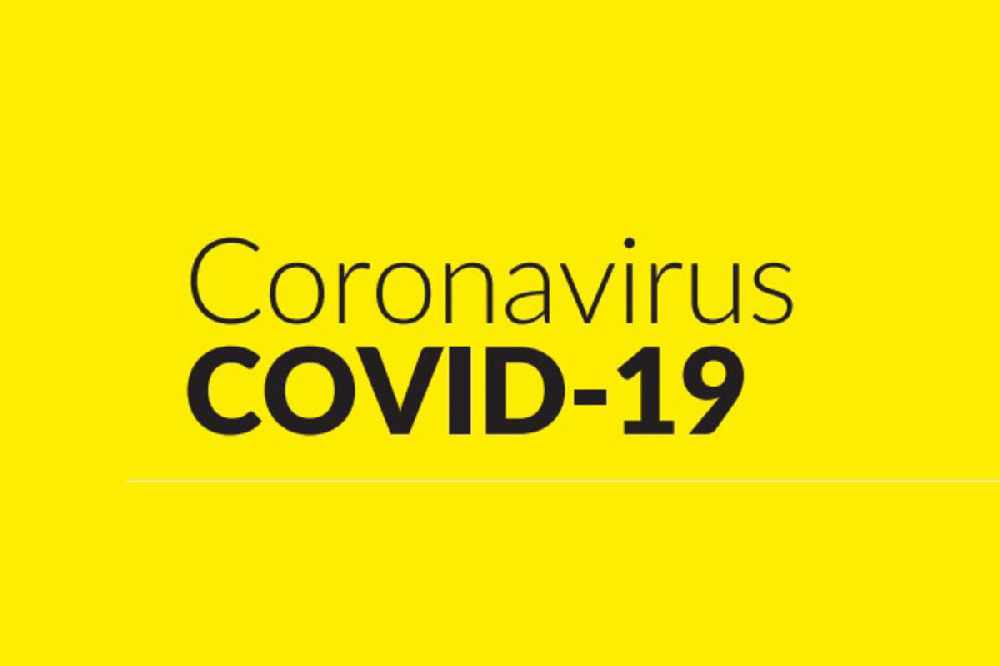 National news updates on Friday 20th November.
Latest Figures:
The Health Protection Surveillance Centre has today been notified of 8 additional deaths related to COVID-19.
There has been a total of 2,018 COVID-19 related deaths in Ireland.
As of midnight Thursday 19th November, the HPSC has been notified of 330 confirmed cases of COVID-19. There is now a total of 69,802* confirmed cases of COVID-19 in Ireland.
Of the cases notified today;
171 are men / 155 are women
64% are under 45 years of age
The median age is 37 years old
99 in Dublin, 28 in Cork, 26 in Louth, 25 in Meath, 21 in Donegal and the remaining 131 cases are spread across 20 other counties.
As of 2pm today 283 COVID-19 patients are hospitalised, of which 33 are in ICU. 13 additional hospitalisations in the past 24 hours.
The COVID-19 Dashboard provides up-to-date information on the key indicators of COVID-19 in the community.
*Validation of data at the HPSC has resulted in the denotification of 1 confirmed case. The figure of 69,802 confirmed cases reflects this.
County

Today's cases (to midnight 19NOV2020)

14-Day incidence rate per 100,000 population (06Nov2020 to 19NOV2020)

New Cases during last 14 days

(06Nov2020 to 19NOV2020)

Ireland

330

113.1

5,384

Donegal

21

266.3

424

Limerick

14

217.0

423

Louth

26

186.2

240

Waterford

9

161.0

187

Roscommon

<5

159.6

103

Offaly

<5

137.2

107

Meath

25

129.2

252

Westmeath

<5

128.4

114

Dublin

99

119.0

1,604

Kilkenny

<5

111.9

111

Longford

5

105.2

43

Monaghan

7

102.6

63

Tipperary

<5

99.7

159

Leitrim

0

96.7

31

Mayo

15

95.8

125

Carlow

<5

93.1

53

Cavan

<5

91.9

70

Clare

6

91.7

109

Sligo

8

85.5

56

Kildare

8

84.9

189

Laois

<5

83.8

71

Kerry

5

83.3

123

Cork

28

73.1

397

Wicklow

18

67.4

96

Galway

6

66.3

171

Wexford

7

42.1

63
Still time:
A member of NPHET says there's still the chance to create a wide range of options for exiting the Covid 19 lockdown.
Level 5 measures are due to last until the start of next month, but health officials have warned a week has been lost.
The average number of cases over the last five days is just under 400, and the average number of close contacts has risen slightly.
HSE Chief Clinical Officer, Dr Colm Henry, says there's still time to reduce the spread of the virus before restrictions are due to be eased:
Dancing:
An independent TD says he's received over 1,200 letters from dance teachers and their students who want to be allowed resume their classes.
Mattie McGrath says studios should be allowed to operate using a pod system.
No exercise or dance classes are allowed above level three of the government's Living with Covid plan.
The Tipperary deputy -- who won the all-Ireland set dancing championships in his youth -- says dance just can't be learned through a screen:
Covid status:
Areas in Co Donegal and north Kerry still have the highest Covid-19 infection rates in the country.
The latest data also reveals two local areas that have seen next to no new cases in the last fortnight.
The 14-day incidence rates in parts of north Donegal remain the highest in the Republic.
Letterkenny now has the most cases per head of population than anywhere else at 389.4, followed by Buncrana at 384.
Listowel in north Co Kerry had the third-highest rate at 373.2.
The map shows solid red over the border into Co Limerick -- with 277 cases per hundred thousand in Newcastle West.
There are similar infection rates in Rathkeale and in Limerick City East and West.
However, with a rate of 293.6 per hundred thousand, Waterford's south city area was the worst affected part of any urban area.
Tallaght South in Dublin had the highest rate in the capital at 251.
Carrigaline has the highest in Cork City at 170.7.
In the two weeks up to Monday, Corca Dhuibhne in west Co Kerry and the Rosslare area in Co Wexford both had five cases or fewer per hundred thousand.
Northern Ireland:
The North will go into a "short, sharp circuit breaker" lockdown a week from today to stop the health service there being "overwhelmed" by Covid-19.
It means non-essential retail, hairdressers, leisure centres, bars and most restaurants will be shuttered -- though schools will stay open.
The Executive split over extending restrictions a week ago, but the DUP's Arlene Foster is now backing the extension.
Deputy First Minister Michelle O'Neill says it's become more than clear hospitals are on the brink:
Vaccine:
European regulators could clear both the Moderna and Pfizer vaccine candidates for use before the New Year.
The EU has already bought 200 million doses from Pfizer and is in talks with Moderna for millions more of its product.
It would be the sixth vaccine candidate for which the bloc has secured a supply deal if there's agreement.
Commission President Ursula Von Der Leyen says the European Medicines Agency could give initial authorisation as soon as December:
Garda patrols:
Gardaí are to increase patrols in the likes of parks and public spaces this weekend to boost compliance with Covid-19 restrictions.
The force will also have checkpoints in place on the roads after concerns from health officials about high levels of traffic.
Retired assistant Garda commissioner, Pat Leahy, says officers have the powers they need to enforce the regulations:
Pubs lighting up:
Publicans across the island will light up their businesses at dusk in a fresh protest against what they're calling "the most severe hospitality lockdown in Europe".
They'll be turning on Christmas lights on the dot of five o'clock this evening.
In a joint statement, trade groups for the sector say half of the pubs across Ireland have seen just two weeks' trade in the last 37.
Licenced Vintners' Association Chief Executive, Donal O'Keeffe bar owners and staff have been "disproportionately" affected by restrictions:
Targets for December:
The head of the Covid-19 modelling advisory group says a target of 100 cases a day by December 1st to ease Level 5 restrictions is not helpful.
Professor Philip Nolan says the lower the spread of the virus - the higher the level of flexibility:
"Foot off the gas":
The Chief Medical Officer is warning that we need to make up for the time lost over the last week, when the decline of Covid-19 stalled.
Daily case numbers had been declining rapidly during the first three weeks of level 5 restrictions, but this stopped suddenly over the last seven days.
It's partially because the average number of close contacts a confirmed case has has increased from 2.6 to 3.2.
Dr Tony Holohan says people have taken their "foot off the gas":