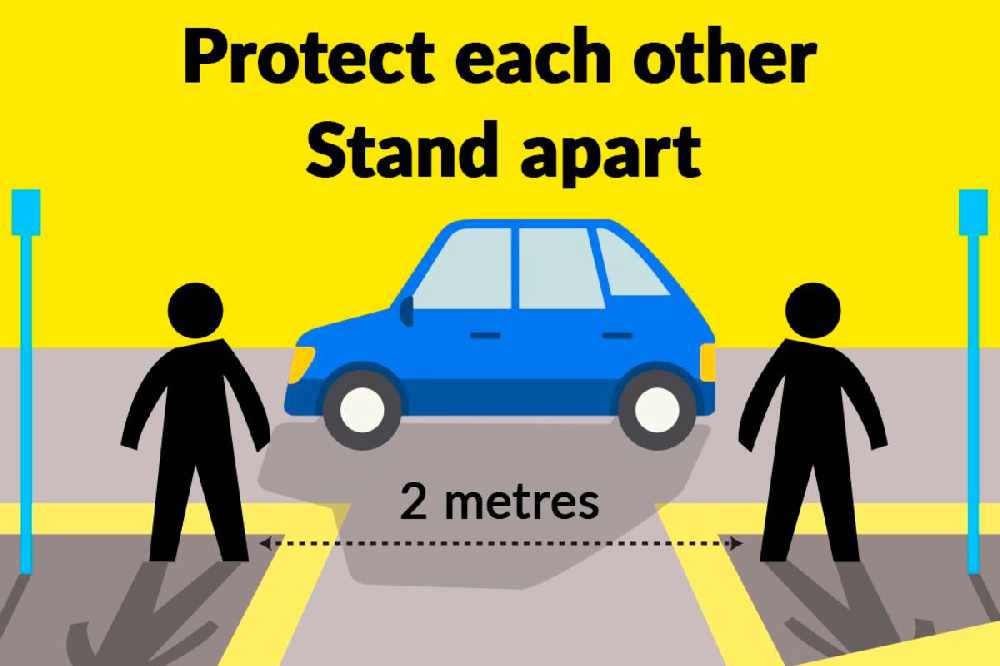 National news updates on Friday 4th December.
Latest Figures:
The Health Protection Surveillance Centre has today been notified of 6 additional deaths related to COVID-19.
There has now been a total of 2,086 COVID-19 related deaths in Ireland.
As of midnight Thursday 3rd December, the HPSC has been notified of 265* confirmed cases of COVID-19. There is now a total of 73,491** confirmed cases of COVID-19 in Ireland.
Of the cases notified today:
133 are men / 131 are women

66% are under 45 years of age

The median age is 33 years old

84 in Dublin, 28 in Louth, 27 in Limerick, 19 in Donegal, 15 in Wicklow, 15 in Galway and the remaining 77 cases are spread across 18 other counties.
As of 2pm today, 232 COVID-19 patients are hospitalised, of which 27 are in ICU. 14 additional hospitalisations in the past 24 hours.
Dr Tony Holohan, Chief Medical Officer, Department of Health said: "We are now entering an important phase in our collective efforts to suppress spread of the virus. We have made significant progress and reduced transmission in our homes and communities, but it will take a consistent individual effort from everyone to keep up that momentum in coming weeks.
"The recent stabilisation in cases that we have experienced is fragile, but it is within our grasp to maximise our protection against the spread of COVID-19. I urge you to use the public health advice on regular handwashing, social distancing and wearing of face coverings to safeguard you and your family from the devastating impact this virus can have, especially on our most vulnerable people."
Dr Ronan Glynn, Deputy Chief Medical Officer, Department of Health said: "If you are heading out this weekend, please make every effort to keep safe. Plan ahead, meet outside where possible and keep your contacts to a minimum. Avoid crowded or poorly ventilated spaces and leave if your environment doesn't feel safe."
The COVID-19 Dashboard provides up-to-date information on the key indicators of COVID-19 in the community.
ENDS//
* A technical issue that delayed uploading of laboratory results to the HPSC has been resolved. It led to a reduced number of cases reported in recent days. The reporting will be reflected in a higher number of cases tomorrow. There has been no impact on the management of cases or the timeliness of contact tracing. Day on day variations such as these are taken into account in all epidemiological analyses.
**Validation of data at the HPSC has resulted in the denotification of 2 confirmed cases. The figure of 73,491 confirmed cases reflects this.
Student nurses:
The Minister for Finance says the government is examining the issue surrounding the payment of student nurses.
It voted down a motion on restoring pay for students on placement during the pandemic.
Almost 50 thousand people have signed an INMO petition which calls on the Health Minister to end what it describes as the exploitation of student nurses and midwives.
Minister Paschal Donohoe says there are a number of things to consider regarding the issue:
Roll-out of vaccine:
The Head of the HSE says the use of mass vaccination sites is being considered as part of the plan to roll out a covid-19 vaccine.
Work will continue over the weekend to finalise a vaccine strategy, which will be presented to government next Friday.
It's hoped the first doses of a vaccine will arrive in Ireland in early January.
Paul Reid says once a vaccine is approved by the European Medicines Agency, the HSE will be ready to take delivery:
Scepticism:
The body which regulates medicines in the UK insists it approved the Pfizer-Bio-N-Tech Covid-19 vaccine without compromising safety.
The top infectious disease expert in the United States, Dr Anthony Fauci, has questioned the level of scrutiny.
But the Medicines and Healthcare Regulatory Agency insists all related data has been "rigorously assessed".
Dr Fauci believes the speed of approval can generate scepticism:
Vaccine:
The Covid-19 vaccine will be distributed to 50 hospitals in the UK in the coming days, after the first batch arrived there.
800-thousand dose of the Pfizer and Bio-n-Tech jab are expected to be delivered by next week.
But Dr Anthony Fauci, the White House's chief immunologist, has accused the UK of rushing the vaccine's approval.
Dr Devi Sridhar, who's a Professor of Global Public Health at Edinburgh University, thinks the regulator made a good judgement call:
Northern Ireland:
Non-essential shops in the North can reopen next Friday.
Restaurants and cafes can also resume trading then, but must be shut at 11pm each day.
Wet pubs will have to stay closed.
The North's Deputy First Minister, Michelle O'Neill describes other services that can open from December 11th:
Wales:
Pubs, restaurants and cafes in Wales will be banned from serving alcohol from today.
Under the latest Covid-19 rules, they'll also have to close at 6PM every night.
Indoor entertainment venues - including cinemas, bowling alleys and museums - will be forced to shut.
Business groups have criticised the move - saying it will further harm the area's hospitality industry.
Re-opening restaurants:
Restaurants, cafes and pubs that serve food can re-open their doors today as Covid-19 restrictions continue to be eased.
Indoor dining will be allowed - however with extra measures and only pubs with a kitchen on-site can welcome back customers.
People are being advised to pre-book a table for a meal.
Restaurants Association of Ireland Chief Executive Adrian Cummins says the setting is safe:
The Vintners Federation of Ireland says pubs that serve food are delighted to reopen today.
However, Chief Executive, Padraig Cribben says wet bars have been left disappointed:
Caution over Christmas:
The National Public Health Emergency is advising people to be extremely cautious and to keep their contacts low over the festive season.
It's warned that the 'R' number is currently close to 1, and there are concerns it will grow to 1.4 over the coming weeks.
Public health officials say it would result in between 300 to 600 cases being reported daily by the second week in January.
NPHET's Head of Modelling Professor Philip Nolan says the country is not where officials wanted it to be at this stage:
Deputy Chief Medical Officer, Dr. Ronan Glynn has this advice for meeting people over Christmas:
High levels of covid:
Four regions in Co Donegal have 14-day incidence rates of coronavirus that are about three times the national average.
The county continues to be the hotbed for Covid-19.
This new data for local electoral areas relates to the two-week period that ended on Monday.
During the 14 days, the country's incidence rate for Covid-19 was 87 per 100,000 population.
But some regions continue to have figures that are several times that.
They include four local electoral areas in Donegal.
Letterkenny's was almost 289 - the highest in the country - while Cardonagh's was 271, Milford's was 254 and Buncrana's was 250.
One area in the northeast also had a very high incidence rate - that's Dundalk-Carlingford in Co Louth, at 258.
Other badly hit areas include Claremorris, Co Mayo - its rate was 232.
And Piltown in Co Kilkenny had a figure of 215.
Some areas of Limerick, Tipperary, Wicklow, Meath, Longford and Monaghan also had high incidence rates.