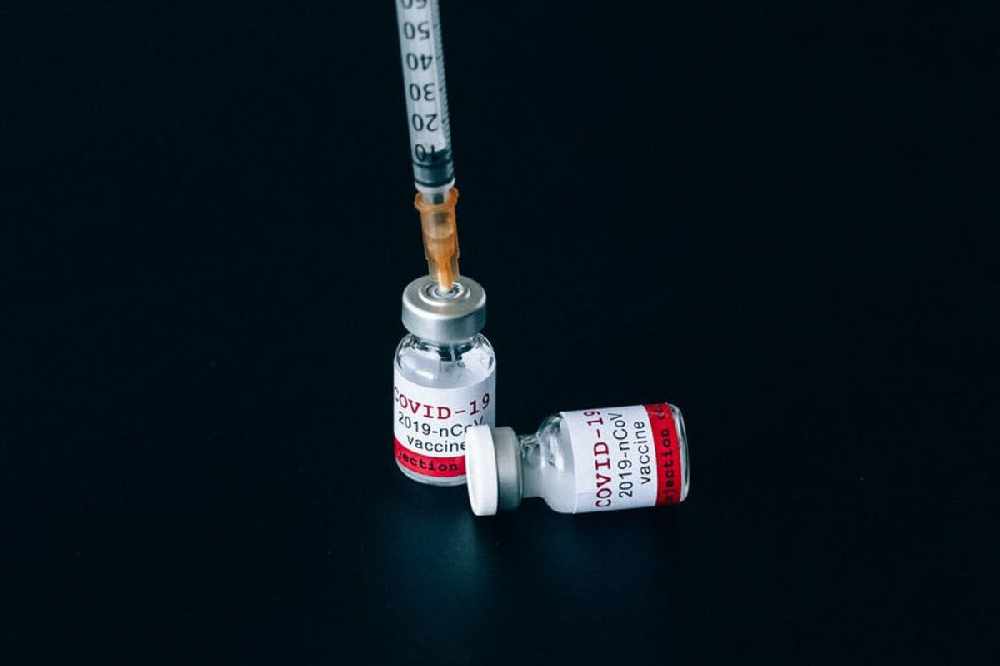 National news updates on Monday 8th February.
Latest figures:
The Health Protection Surveillance Centre has today been notified of 6 additional deaths related to COVID-19.
5 of these deaths occurred in February, and one occurred in January.
The median age of those who died was 84 years and the age range was 75-95 years.
There has been a total of 3,687* COVID-19 related deaths in Ireland.
As of midnight, Sunday 7th February, the HPSC has been notified of 829 confirmed cases of COVID-19. There is now a total of 204,397 confirmed cases of COVID-19 in Ireland.
Of the cases notified today:
401 are men / 426 are women
63% are under 45 years of age
The median age is 35 years old
386 in Dublin, 39 in Meath, 36 in Cork, 35 in Kildare, 32 in Louth and the remaining 301 cases are spread across 20 other counties.**
38 of today's cases are in the midlands.
15 are in Westmeath, with another 12 being confirmed in Offaly and 11 in Laois.
As of 8am today, 1,212 COVID-19 patients are hospitalised, of which 176 are in ICU. 39 additional hospitalisations in the past 24 hours.
As of February 5, 230,776 people have received a COVID-19 vaccine:
151,212 people have received their first dose
79,554 people have received their second dose
The COVID-19 Dashboard provides up-to-date information on the key indicators of COVID-19 in the community including daily data on Ireland's COVID-19 Vaccination Programme.
*Validation of data at the HPSC has resulted in the denotification of 5 deaths. The figure of 3,687 deaths reflects this.
**County data should be considered provisional as the national Computerised Infectious Disease Reporting System (CIDR) is a dynamic system and case details are continually being validated and updated.
Today's cases, 5-day moving average of new cases, 14-day incidence rate per 100,000 population and new cases in last 14 days (as of midnight 07 February 2021) (incidence rate based on Census 2016 county population)
Remote working:
43 per cent of workers don't want to return to the office once the pandemic is over.
A new Esri Ireland survey shows over half of people want to work from home at least part-time once restrictions have lifted.
One-in-ten would like to move to a more rural location.

Esri Ireland Managing Director, Paul Sinnott says more amenities need to be given to remote workers in rural areas:
Free taxis:
A taxi company is offering discounted fairs for people travelling to get a Covid-19 vaccine.
Free Now is setting 250,000 euro aside for the journeys.
Those getting the vaccine can get €20 off the round trip by inputting the receipt onto the company's website from today.
General Manager of Free Now Niall Carson says the idea came from the drivers:
South African variant:
South Africa's pausing the use of the AstraZeneca Covid-19 vaccine.
It's after research suggested it offers limited protection against mild symptoms caused by the variant discovered there.
But there's nothing to suggest it gives any less defence from serious illness or death.
Professor Shabir Madhi, who led the study, says the results are not surprising:
Border ban:
People will face fines for crossing the Border from the North without good cause from seven o'clock this morning.
On-the-spot fines of €100 will be issued under the Health Act -- and Gardaí say they'll apply to everyone in a car, not just the driver.
Up to the end of last week, over three and a half thousand people were fined for non-essential travel.
Damien McGinnity from Border Communities Against Brexit says the new fines are needed -- but only because of the lack of cross-border co-operation on the pandemic:
Public health:
A leading infectious diseases expert says the government must heavily reinforce local public health departments before even considering easing restrictions.
1,024 new cases of covid were reported last night, including 32 in the midlands - along with 12 more deaths, all which occured in the last week.
The oldest was 90 years old -- the youngest 60.
Professor Sam McConkey of the RCSI says every public health team in the country needs an IT upgrade and a serious boost in manpower:
Vaccine:
Healthcare workers are to start getting vaccinated with the AstraZeneca vaccine today.
It's after the first 21,600 doses of the vaccine arrived in the country on Saturday.
They were delivered into the national cold chain store in Dublin from Belgium.
Over 85s will start getting vaccinated with the Pfizer and Moderna jabs a week from today.