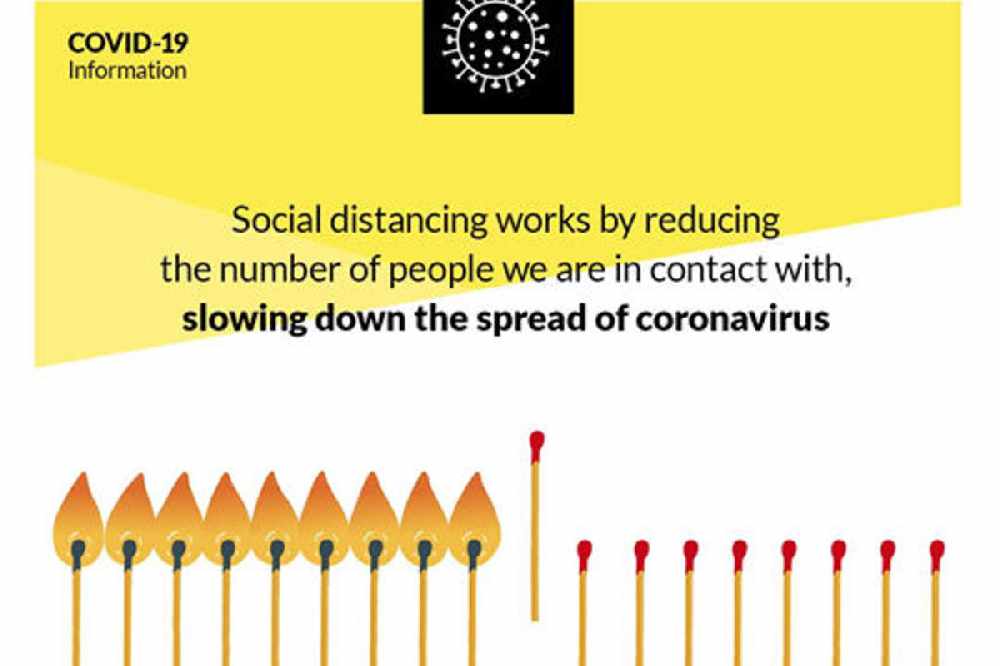 Only 10 people from three households allowed to gather in homes.
Latest figures:
The Health Protection Surveillance Centre has today been informed that 2 people with COVID-19 have died.
There has now been a total of 1,783 COVID-19 related deaths in Ireland.
As of midnight Friday 11th September, the HPSC has been notified of 159 confirmed cases of COVID-19. There is now a total of 30,730 confirmed cases of COVID-19 in Ireland.
Of the cases notified today;
70 are men / 89 are women
65% are under 45 years of age
51% are confirmed to be associated with outbreaks or are close contacts of a confirmed case
23 cases have been identified as community transmission
75 in Dublin, 10 in Louth, 6 in Cork, 6 in Donegal, 6 in Meath, 5 in Laois, 5 in Wexford, and the remaining 46 cases are in Carlow, Cavan, Clare, Galway, Kerry, Kildare, Kilkenny, Leitrim, Limerick, Longford, Mayo, Offaly, Roscommon, Tipperary, Waterford, Westmeath and Wicklow.
Laois' total number of cases stands at 408, Offaly has had 660 people diagnosed with the illness, meanwhile in Westmeath 712 people tested positive for the virus. These figures are measured by the Department of Health at midnight on Thursday 10 September.
The HSE is working to identify any contacts the patients may have had to provide them with information and advice to prevent further spread.
Dr. Ronan Glynn, Acting Chief Medical Officer, Department of Health, said; "47% of the cases reported today are in Dublin City and County. For the people of Dublin in particular, this is a critical moment to address the spread of the disease in the community. Individual choices can make all the difference - reconsider your plans for the weekend, reduce the number of people that you meet and avoid social activities that involve large groups of people. COVID-19 is a highly infectious disease that can spread even when you have no symptoms. Remember, when you do meet with friends, family and colleagues, staying 2m apart is the best way to keep everyone safe."
Protest:
Almost 1,000 people are taking part in an anti-mask and anti-lockdown rally in Dublin City centre.

It's been organised by a group called Yellow Vests Ireland.

Meanwhile, an anti-far right demonstration is taking place on O'Connell Street, where there have been calls for an end to Direct Provision and more LGBT rights.
Pubs:
Gardai will be allowed to shut down pubs breaching Covid restrictions, under new rules coming into force today.

The legislation gives Gardai powers to seek temporary closure orders of pubs breaching rules, such as the requirement to serve food.

Pub owners could also face fines of up to €2,500 euros or a maximum of six months in prison.
Households:
No more than 10 people from three different households will be allowed gather in family homes over the next seven months.

The Irish Independent reports the measure will form part of the government's new long term Covid-19 plan that's to be published on Tuesday.

Political Editor, Phillip Ryan, outlines the new strategy:
Direct provision:
The Movement of Asylum Seekers in Ireland says testing doesn't help much without changing the living conditions in Direct Provision.

It's reacting to the news that Covid-19 testing is being rolled out across all Direct Provision Centres from today.

The Department of Justice and HSE say testing is free, voluntary and will be offered to every resident and staff member.

Movement of Asylum Seekers in Ireland spokesperson, Bulelani Mfaco says testing hasn't prevented further outbreaks:
Messages need to be clear:
Sinn Fein says the Government's messaging must be clear when it unveils its new plan for living with COVID-19 next week.

Counties will be rated on a scale of 1-5 depending on the extent of outbreaks.

TD Eoin O'Broin says communications need to be better:
Oversight group:
A new oversight group is to be set up to consider the public health advice from NPHET.

It comes after the government has delayed acting on advice to further restrict gatherings in homes in Dublin.

The cross-department group will examine how health advice will impact other parts of society.

Taoiseach Micheal Martin says the details will be announced in their long term COVID plan, which will be published on Tuesday:
Local figures:
There are 211 new cases of Covid-19 in the Republic, and one more death.
121 of the cases are in Dublin, 17 are in Louth and 10 are in Limerick.
There are 8 in Cork, 7 in Westmeath, 7 in Wicklow, 6 in Laois, 5 in Donegal, 5 in Galway, and the remaining 24 cases are in Carlow, Clare, Kerry, Kildare, Kilkenny, Leitrim, Longford, Mayo, Meath, Offaly, Roscommon, Tipperary, and Waterford.
42 have been identified as community transmission, which means they have no known origin.
402 cases have been identified in Laois since March, while Offaly has had 658 people test positive for the illness and 706 cases have been detected in Westmeath. These figures are measured at midnight on Wednesday 9 September.