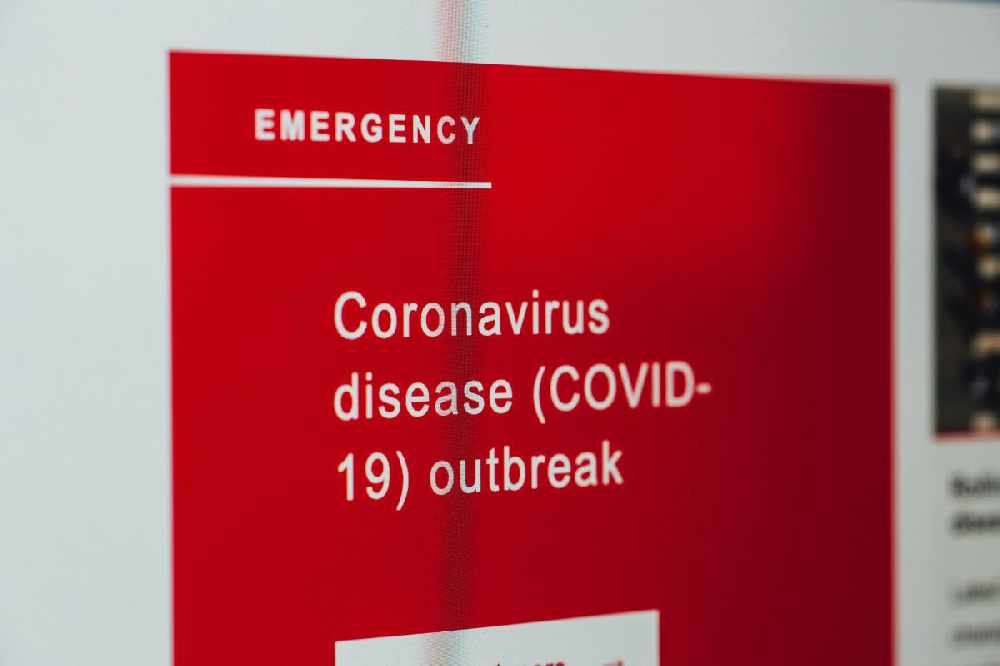 National news updates on Wednesday 10th February.
Latest Figures:
The Health Protection Surveillance Centre has today been notified of 54 additional deaths related to COVID-19.
45 of these deaths occurred in February, 5 occurred in January and 4 are still under investigation.
The median age of those who died was 86 years and the age range was 48 - 104 years.
There has been a total of 3,794* COVID-19 related deaths in Ireland.
As of midnight, Tuesday 9th February, the HPSC has been notified of 1,006 confirmed cases of COVID-19. There is now a total of 205,939** confirmed cases of COVID-19 in Ireland.
55 New cases have been confirmed in the midlands today, 27 in Offaly, 21 in Laois and 7 in Westmeath.
Of the cases notified today:
476 are men / 524 are women
65% are under 45 years of age
The median age is 35 years old
516 in Dublin, 63 in Cork, 46 in Galway, 43 in Meath, 36 in Louth and the remaining 302 cases are spread across all other counties.**
As of 8am today, 1,032 COVID-19 patients are hospitalised, of which 173 are in ICU. 40 additional hospitalisations in the past 24 hours.
As of February 7, 240,487 doses of COVID-19 vaccine have been administered in Ireland:
153,654 people have received their first dose
86,833 people have received their second dose
The COVID-19 Dashboard provides up-to-date information on the key indicators of COVID-19 in the community including daily data on Ireland's COVID-19 Vaccination Programme.
Complaints to gardaí:
The Garda watchdog has received a number of complaints over the Jerusalema video that went viral last week.
The force were challenged by the Swiss police to take part in the online challenge which saw members do a coordinated dance in various locations around the country.
According to the Irish Daily Star, GSOC has received around half a dozen complaints about the video - despite the ombudsman tweeting that it would not be taking complaints seriously.
Meanwhile, Irish Coast Guard volunteers have been banned from taking part on the dance challenge by Coast Guard management over safety concerns.
PUP tax:
Hundreds of thousands of people receiving the Pandemic Unemployment Payment will be in for a high tax bill if they return to work this year.
It means people on the payment, who manage to secure a job , will see a reduced take home wage.
The Pandemic Unemployment Payment was set up last March when the pandemic started to give urgent social welfare payments to those who had lost their jobs.
Around 500 thousand people will receive it this week.
Last year those receiving the payment were given the option to pay their income tax bill over 4 years.
However this has now changed according to the Irish Independent and people currently receiving the PUP will have to pay back all the income tax due on it this year if they return to work.
This means that although they've returned to work, their take home pay after tax will be significantly cut.
Couples that are jointly assessed will also be hit.

New variant:
Another Covid-19 "variant of concern" has emerged in southern England.
There have been 21 cases of this version of the virus, which scientists fear may "evade immunity".
Infectious disease expert in the UK Professor Neil Ferguson says it may mean longer lockdowns:
Help stop the spread of #COVID19, colds and flu by making sure everyone always washes their hands properly. pic.twitter.com/ZGsqruouXB

— HSE Ireland (@HSELive) February 9, 2021
Special education:
Final preparations are being made ahead of the partial return of special education this week.
Special schools will reopen tomorrow, after being closed since Christmas.
There'll be increased health and safety measures, including the use of PPE, and attendances will be limited to 50 per cent.
Principal of Scoil Mochua in Clondalkin in Dublin, Vivian Wynne, says a lot of logistics have had to be worked out:
No haircuts yet:
The government has indicated that personal services won't be among the businesses allowed to reopen at the beginning of March.
It says the priority will be the resumption of schools and construction.
President of the Irish Hairdressers' Federation, Danielle Kennedy, says it's frustrating:
Danger of fourth wave:
A WHO expert says Ireland's recovery from the third wave of Covid-19 has been 'strong and dramatic' - but is warning of the danger of a fourth wave.
556 new cases were confirmed here yesterday, including 36 here in the midlands, along with 68 additional deaths.
It was the lowest number of cases in over seven weeks, and there were nearly 7,000 this day last month.
Dr. David Nabarro, the World Health Organisation's special envoy on Covid-19, says Ireland's rapidly improving:
ICU still under pressure:
The number of patients with Covid-19 in public hospitals fell to 1,012 last night.
The figure hasn't been below 1,000 in over a month.
175 people are in ICU with the virus, which is 18 per cent fewer than two weeks ago, but the peak before the third wave was 155.
ICU consultant Alan Gaffney, the vice-president of the Intensive Care Society, says units are still extremely busy:
Travel:
The Tánaiste has described some of the UK's new travel restrictions as extreme.
Under the plans, people could face 10 years in prison for lying on their passenger locator forms.
The UK is also introducing mandatory hotel quarantine for people arriving in England from more than 30 countries.
Tánaiste Leo Varadkar says some of the measures go further than he ever would:
Meanwhile, new legislation on quarantine hotels here's expected to be published next week, and become operational soon after.
Government's looking at making it mandatory for arrivals from South Africa, Brazil or anyone without a negative PCR test to isolate in them for 14 days.
Sinn Fein health spokesperson, David Cullinane, says the legislation needs to be robust: