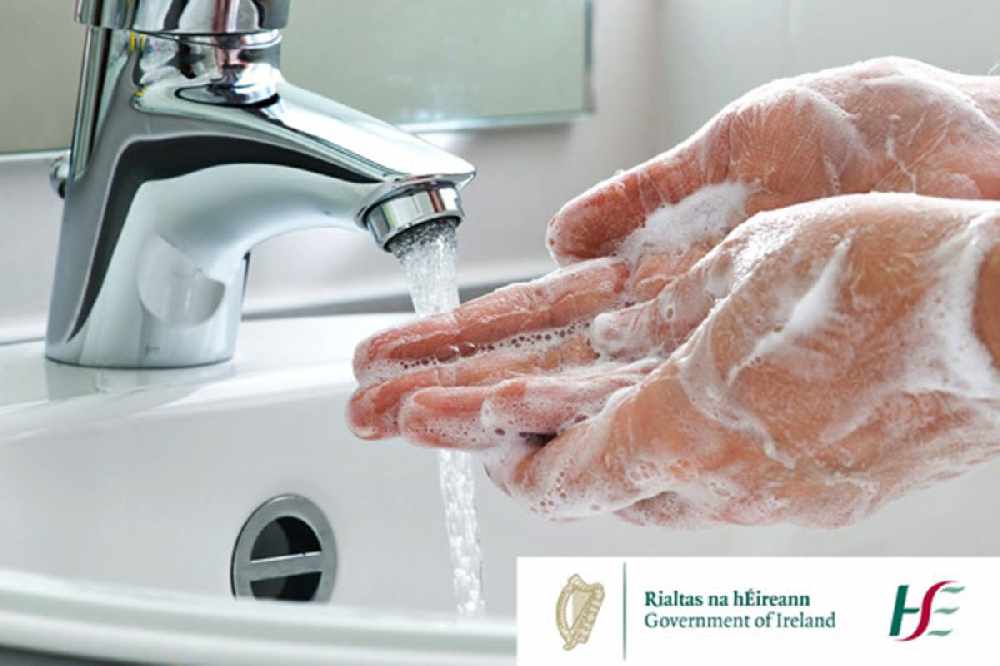 National news updates on Wednesday 21st April.
Figures:
The Health Protection Surveillance Centre has today been notified of 15 additional deaths related to COVID-19.
Of the deaths notified today, 2 in April, 3 in March, 6 in February, 4 in January or earlier.
The median age of those who died was 82 years and the age range was 56-90 years.
There has been a total of 4,856* COVID-19 related deaths in Ireland.
As of midnight, Tuesday 20th April, the HPSC has been notified of 401 confirmed cases of COVID-19.
There has now been a total of 244,695** confirmed cases of COVID-19 in Ireland.
Of the cases notified today: 217 are men / 181 are women 73% are under 45 years of age
The median age is 31 years old 182 in Dublin, 40 in Kildare, 31 in Donegal, 23 in Limerick, 22 in Cork and the remaining 103 cases are spread across 17 other counties.***
As of 8am today, 182 COVID-19 patients are hospitalised, of which 47 are in ICU.
19 additional hospitalisations in the past 24 hours.
As of April 19th, 2021, 1,219,487 doses of COVID-19 vaccine have been administered in Ireland: 863,958 people have received their first dose 355,529 people have received their second dose
The COVID-19 Dashboard provides up-to-date information on the key indicators of COVID-19 in the community including daily data on Ireland's COVID-19 Vaccination Programme.
*Validation of data at the HPSC has resulted in the denotification of 6 previous deaths.
The figure of 4,856 confirmed deaths reflects this.
**Validation of data at the HPSC has resulted in the denotification of 3 confirmed cases.
The figure of 244,695 confirmed cases reflects this. ***County data should be considered provisional as the national Computerised Infectious Disease Reporting System (CIDR) is a dynamic system and case details are continually being validated and updated.
Today's cases, 5-day moving average of new cases, 14-day incidence rate per 100,000 population and new cases in last 14 days (as of midnight 20 April 2021) (incidence rate based on Census 2016 county population)
| | | | | |
| --- | --- | --- | --- | --- |
| County | Today's cases (to midnight 20Apr2021) | 5 day moving average (to midnight 20Apr2021) | 14-day incidence rate per 100,000 population (07Apr2021 to 20Apr2021) | New Cases during last 14 days (07Apr2021 to 20Apr2021) |
| | | | | |
| --- | --- | --- | --- | --- |
| Westmeath | 9 | 9 | 129.5 | 115 |
| Laois | 7 | 6 | 126.3 | 107 |
Car sales:
Nearly half of people plan to use their lockdown savings to buy a car this year.
A new survey by Done Deal found that 60 percent of buyers plan on spending more than 15 thousand euro on their next motor.
People have been able to save cash during lockdown with the shops being closed, by not going on holidays and not paying childcare fees.
Confidence in EU strategy:
A minority of Irish people say they have confidence in the EU's vaccine strategy.
Just 45 per cent say they they think it's been going well, while 48 percent think otherwise.
The Red C poll for for European Movement Ireland has found there's still strong support for staying in the bloc at 84 percent.
Noelle O'Connell, chief executive of European Movement Ireland, says the low confidence was to be expected:
Entertainment industry:
IBEC is calling on the government to immediately step-in to support the entertainment industry, as it faces "inevitable" job losses.
The lobby group has launched a new campaign to promote the "experience economy" which includes restaurants, bars, shows and sporting events.
The group says that one out of every three euro spent by Irish households is in this area and wants to see policy changes to promote the sector post-pandemic.
Exercise:
Experts say regular exercise cuts the risk of dying from infectious diseases like Covid by more than a third.
Scientists have found 150 minutes a week of physical activity that gets you slightly out of breath can have a massive impact on immunity.
Their research suggests exercise can reduce fatalities by 37 percent.
Professor Sebastien Chastin, who led the study, says it's not all about going to the gym either:
Job vacancies:
The number of job vacancies in Dublin has increased by 47 percent in the first quarter of the year.
According to findings from IrishJobs-dot-i.e, job vacancies nationally are up 5 percent compared with this time last year.
The number of roles available in the pharmaceutical and food industry has more than doubled in the past 12 month while IT job vacancies have gone up 171 percent.

Some positive vaccine impact...
In April, serial testing of staff in nursing homes is down at 0.11%. The lowest ever since commencing last summer.

Two thirds of nursing homes have had no cases at all in 4 rounds of testing. pic.twitter.com/c6eZLYfM0W

— Stephen Donnelly (@DonnellyStephen) April 20, 2021
Arrivals:
Over 2,000 fewer people arrived into Dublin Airport last week than the previous seven days.
12,084 passengers flew into the facility - down over 14 per cent.
The sharpest drop was in foreign residents - with a 17 per cent drop in the space of a week.
Sinn Féin's transport spokesman, Darren O'Rourke, says it's due to the recent introduction of mandatory hotel quarantine:
Another two years...at least:
Ireland will have Covid-19 cases on a 'constant' basis for at least another two years, according to the WHO.
The warning comes as the current situation here continues to improve.
172 Covid patients were in public hospitals last night - the lowest since October 8th - with 48 in intensive care.
390 new cases and 11 deaths were also reported yesterday.
Dr David Nabarro, a special envoy on Covid for the World Health Organisation, says the virus will be with us until at least 2024:
Johnson & Johnson:
Health officials will today consider new advice on the Johnson and Johnson Covid-19 vaccine - and whether to use the jab in Ireland.
The European Medicines Agency yesterday found there's a possible link between the vaccine and very rare blood clots.
But it says the benefits of the jab outweigh the risks.
The National Immunisation Advisory Committee will now recommend whether the jab should be used here - with a decision due in the coming days.
Dr Gerald Barry, an assistant professor of virology in UCD, says NIAC may recommend the jab only be used on over-60s:
NPHET member Dr Mary Favier, who is Covid-19 advisor to the Irish College of General Practitioner, says a decision should be made soon: