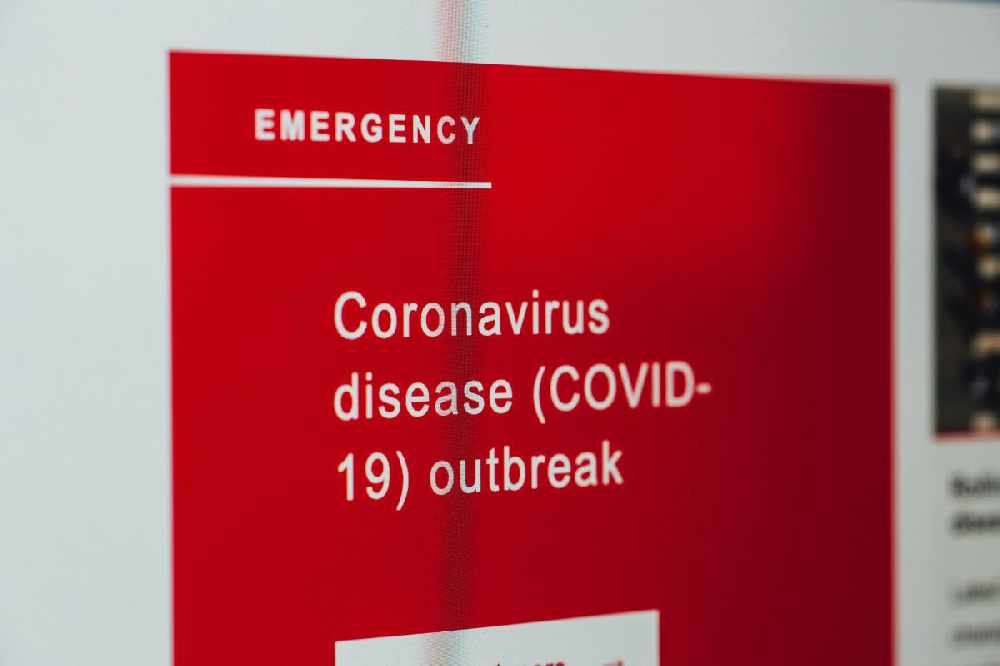 National news on Wednesday 2nd December.
Latest Figures:
The Health Protection Surveillance Centre has today been notified of 5 additional deaths related to COVID-19.
There has now been a total of 2,074 COVID-19 related deaths in Ireland.
As of midnight Tuesday 1st December, the HPSC has been notified of 270 confirmed cases of COVID-19. There is now a total of 73,066* confirmed cases of COVID-19 in Ireland.
Of the cases notified today;
141 are men / 129 are women
63% are under 45 years of age
The median age is 37 years old
58 in Dublin, 38 in Donegal, 28 in Wicklow, 25 in Mayo, 24 in Limerick and the remaining 97 cases are spread across 21 other counties.
As of 2pm today, 231 COVID-19 patients are hospitalised, of which 31 are in ICU. 27 additional hospitalisations in the past 24 hours.
Today's cases in the midlands:
Laois:
Number of new cases today: <5
14 day incidence rate: 55.5
New cases in the last 14 days: 47
Offaly
Number of new cases today: <5
14 day incidence rate: 44.9
New cases in the last 14 days: 35
Westmeath
Number of new cases today: <5
14 day incidence rate: 27
New cases in the last 14 days: 24
Ireland's current 7-Day incidence rate per 100,000 population is 39.9.
Dr. Tony Holohan, Chief Medical Officer, Department of Health, said: "It is important to keep up the progress that we have achieved in recent weeks. Ireland now has the lowest 14-day incidence of COVID-19 in the EU according the latest ECDC figures and we need to hold firm to this position. As the country moves into Level 3, there is no room for complacency in our response to COVID-19.
"As more services reopen for business, remember to use the basic public health advice as a guide when organising your time. When you are out in shops and accessing services, try to avoid high risk situations and wear a face covering when social distancing is not possible on busy streets and crowded outdoor areas. When you come home from shopping or being outdoors, remember that washing your hands is your first priority. For those of us who cannot work from home, the wearing of a face covering is now advised when moving around busy indoor workplaces and in communal work areas. If you are planning to travel around your county, consider first whether it is absolutely necessary to travel.
"Your individual actions are vital to our national effort to suppress the transmission of this disease."
**Validation of data at the HPSC has resulted in the denotification of 2 confirmed cases. The figure of 73,066 confirmed cases reflects this.
Vaccine arriving to Northern Ireland:
A Covid-19 vaccine will be available in Northern Ireland from early next week.
The Pfizer-BioNTech jab, which is 95 per cent effective, has been approved for use by UK authoriities.
It's the first country in the world to approve the vaccine for widespread roll-out.
The British government has ordered 40 million doses with healthcare staff and nursing home residents expected to be the first to get it.
UK Health Secretary Matt Hancock says it'll be given out in three places:
The North's Health Minister has warned people not to let their guard down now a vaccine has been approved in the UK.
Robin Swann has tweeted to say there will still be difficult days to come, but the future is brighter.
Remote working:
An Oireachtas Committee will hear later that 84 percent of people want to keep some sort of remote work after the pandemic.
The research from the Western Development Commission and NUI Galway also found that 23 percent of people are considering relocating.
Officials from the Department of Community and Rural Development will also update politicians on rural broadband and remote working hubs in places like Galway and Clare.
Fianna Fail TD, and Committee member, Eamon O'Cuiv says mobile phone coverage is key to allowing people to work from home in rural areas:
International quantine:
A public health expert says Ireland should re-consider implementing compulsory quarantine for people flying into the country.
18 more covid-related deaths have been recorded, with most of those having taken place in November.
Health officials have also confirmed 269 cases, 73 of those in Dublin with 20 in Kilkenny and Limerick, and 19 in both of Louth and Tipperary.
DCU Professor of Health Systems, Anthony Staines, says nations that have managed to keep Covid down have quarantined international travellers:
Tourism in trouble:
Tourism in Ireland is in "triage" mode and more long-standing businesses in the sector are heading for collapse in the New Year.
That's what Fáilte Ireland will tell the Oireachtas Tourism Committee later.
Since last year the Irish tourist market's slumped from €8 billion in value to just €2 billion - with over 100,000 jobs lost.
Fáilte Ireland's director of sector development, Jenny de Saulles, says the worst is yet to come, and we need to save what we can: