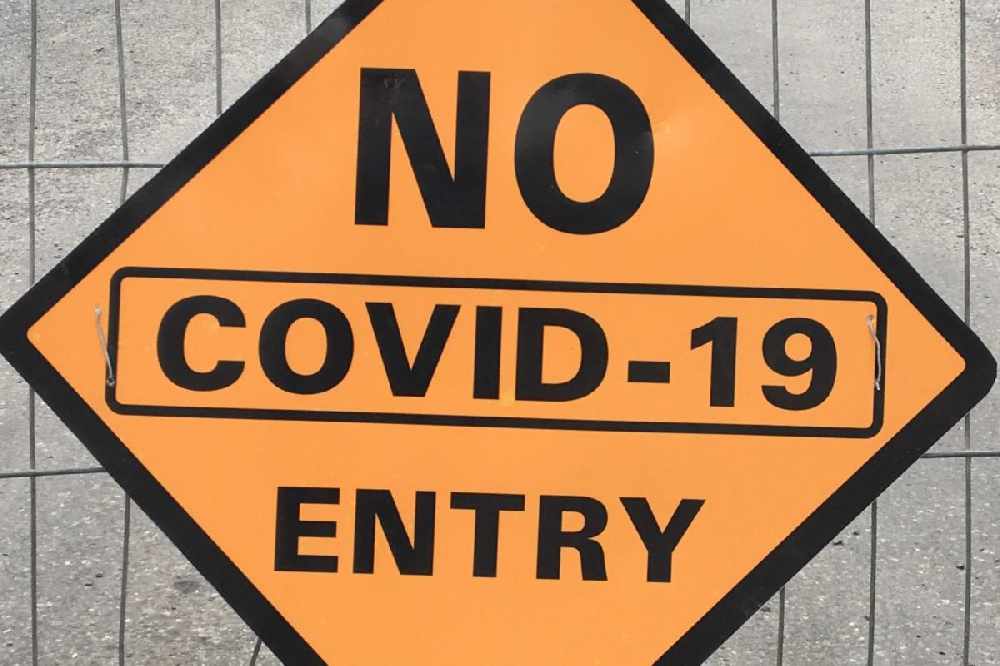 National News March 26th 2021.
Figures:
The Health Protection Surveillance Centre has today been notified of 20 additional deaths related to COVID-19.
Of the deaths reported today, 11 occurred in March, 3 in February and 6 in January.
The median ages of those who died was 73 years respectively.
The age range was 57-91 years.
There has been a total of 4,651 COVID-19 related deaths in Ireland.
As of midnight, Thursday 25th March, the HPSC has been notified of 584 confirmed cases of COVID-19.
There is now a total of 233,327 confirmed cases of COVID-19 in Ireland.
* Of the cases notified today: 297 are men / 286 are women 72% are under 45 years of age
The median age is 34 years old 222 in Dublin, 44 in Kildare, 33 in Offaly, 31 in Meath, 29 in Westmeath and the remaining 225 cases are spread across 19 other counties**.
As of 8am today, 317 COVID-19 patients are hospitalised, of which 67 are in ICU.
25 additional hospitalisations in the past 24 hours.
As of March 23rd 2021, 709,348 doses of COVID-19 vaccine have been administered in Ireland: 515,800 people have received their first dose 193,548 people have received their second dose.
The COVID-19 Dashboard provides up-to-date information on the key indicators of COVID-19 in the community including daily data on Ireland's COVID-19 Vaccination Programme.
| | | | | | | | | |
| --- | --- | --- | --- | --- | --- | --- | --- | --- |
| County | | Today's cases (to midnight 25Mar2021) | | 5 day moving average (to midnight 25Mar2021) | | 14-day incidence rate per 100,000 population (12Mar2021 to 25Mar2021) | | New Cases during last 14 days (12Mar2021 to 25Mar2021) |
| | | | | | | | | |
| --- | --- | --- | --- | --- | --- | --- | --- | --- |
| Westmeath | | 29 | | 14 | | 174.6 | | 155 |
Beacon:
The head of the HSE says he's extremely annoyed that the Beacon Hospital gave vaccines to private school teachers.
The Irish Daily Mail reports that 20 teachers and staff at St Gerard's Catholic School in Bray received "left over vaccines".
The children of the CEO of the Beacon attend the fee-paying school.
The private hospital is being used as a hub to vaccinate front line healthcare workers.
Incidence Rates:
Tullamore has a Covid incidence rate which is just shy of 5 times the national average.
New Local Electoral Area data shows it's at 755 cases per 100 thousand population compared to the countrywide figure of 159.
Tullamore's had 220 new cases in 2 weeks, and has an incidence rate which dwarfs every other Local Electoral Area in the country.
It's follwed by Buncrana in County Donegal, at an incidence rate of 519 cases per 100,000 population.
It's reported 116 new cases in the past two weeks.
Then there are plenty of areas in the 400 or 300 incidence range among them Roscrea Templemore in Tipperary and Navan in Meath
At the other end of the scale there are 14 local electoral areas with less than 5 cases reported in 2 weeks.
Many of those are in Western Coastal counties, along with some inland like Ballinamore in Leitrim, and Lismore in Waterford.
Loan Scheme:
The Government's extending the 2 billion euro Credit Guarantee Scheme applications process until the end of the year.
Businesses, including in farming and fishing, can access low interest loans with 80 percent coverage by the state.
However just under 215 million euro has been drawn down, which is around 11 percent of what's available.
Effect on Children:
A survey on people's reaction to the pandemic last year will be launched by the Minister for Children later.
The ESRI's Growing Up In Ireland has been working with the participants for over a decade, a group of 12 year olds, their parents and a group of 22 year olds.
It asked them about the changes to their lives due to restrictions such as with home learning, emotional wellbeing and changes to work and income.
Senior Research Officer Aisling Murray says the timing was interesting, particularly for the younger group:
Shops:
People are getting more confident about heading back to the shops.
A new Deloitte report shows a rise in consumer confidence in visiting stores.
Deloitte Ireland's latest report shows consumer confidence in visiting physical shops has increased.
The data was gathered between the 3rd of February and March the 3rd, as the country stayed under Level 5 restrictions.
Those feeling safe to visit a physical store is up by 7%, while confidence in engaging in person-to-person services, like hairdressing, has risen by 9%.
Confidence in attending in-person events has also gone up by 4%.
Concern around job loss is down by 2%, with concern around returning to the workplace down by 6%.
There's a strong increase in people's intent to spend on travel, which is up 7% on the last wave.
Immunity:
The Deputy Chief Medical Officer is recommending people don't assume they have protection from Covid-19 until two weeks after their second vaccine dose.
Dr Ronan Glynn said NPHET will provide new guidance next week the so-called vaccine bonus which will allow people who have been given two injections more freedoms.
Latest figures show 186,000 people have been fully vaccinated.
Dr Glynn says GPs have reported a misconception that people are protected after their first vaccine: