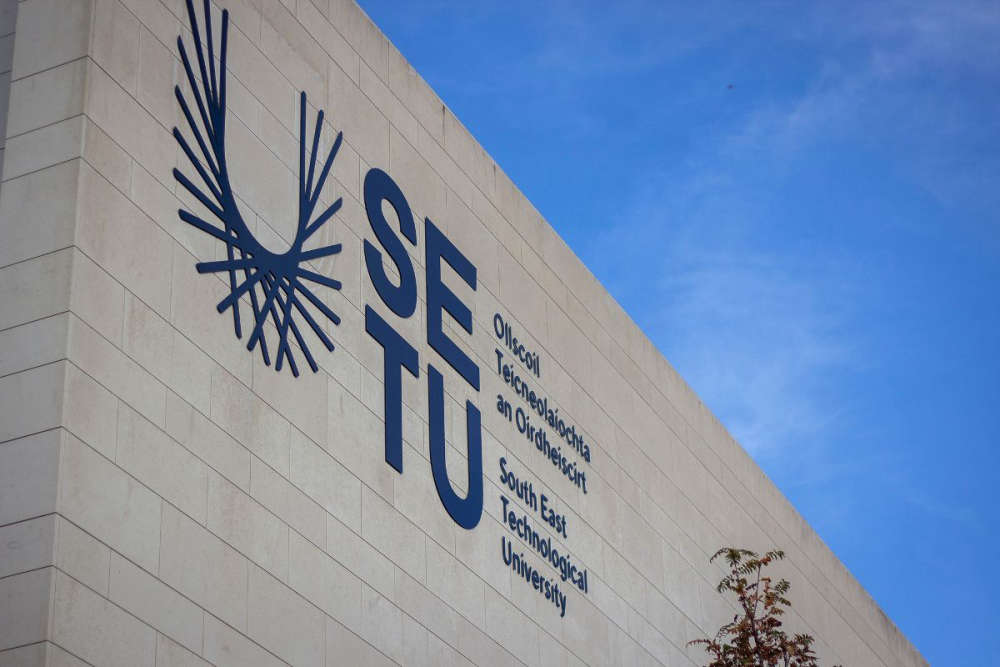 Photo credit: Facebook - SETU Carlow
It is to help them with books, class materials, rent, childcare and transport. 
Students in the midlands are to benefit from a four million euro fund from the Department of Further and Higher Education.
Minister Simon Harris is making the money available to assist students with the cost of living.
It is to help them with books, class materials, rent, childcare and transport.
TUS, which has a campus in Athlone will receive €283,249.00 S-E-T--U Carlow being allocated €202,703.00.
Speaking today, Minister Harris said: "The Student Assistance Fund is an invaluable resource for third level students who are finding it difficult to make ends meet.
"The fund is there to assist with additional costs they may face over the coming months. It is completely confidential and accessible through the Access Offices in publicly funded higher education colleges."
The total allocation for the Student Assistance Fund for the 22/23 academic year will be over €20 million, which is the highest amount that has ever been provided under this fund.
Minister Harris added: "Budget 2023 made real and meaningful changes for students. We reduced the registration fee by €1,000 and increased the maintenance grant. The renters credit and the extension of free public transport are also tangible changes which will make important changes for students. This is a further extension of that support.
"I really want to thank my own Department and the Higher Education Authority for responding to the challenges facing students."
In addition, Minister Harris also confirmed students receiving the once off Tier 3 - 1916 Path 2 bursary will have their bursary increased by €500 for the 2022/2023 academic year.
The objective of the 1916 Bursary Fund, provided under strand 2 of PATH, is to support students who are most socio-economically disadvantaged, and who are from communities significantly underrepresented in the student body participate and succeed in higher education.
Target groups include those students from socio-economically disadvantaged communities who have low levels of participation in higher education, students who are members of the Traveller and Roma communities, students with a disability, mature students and further education award holders.
Based on provisional data, the number of students affected by this change will be approximately 820, therefore the cost of this increase will be approximately €410,000.