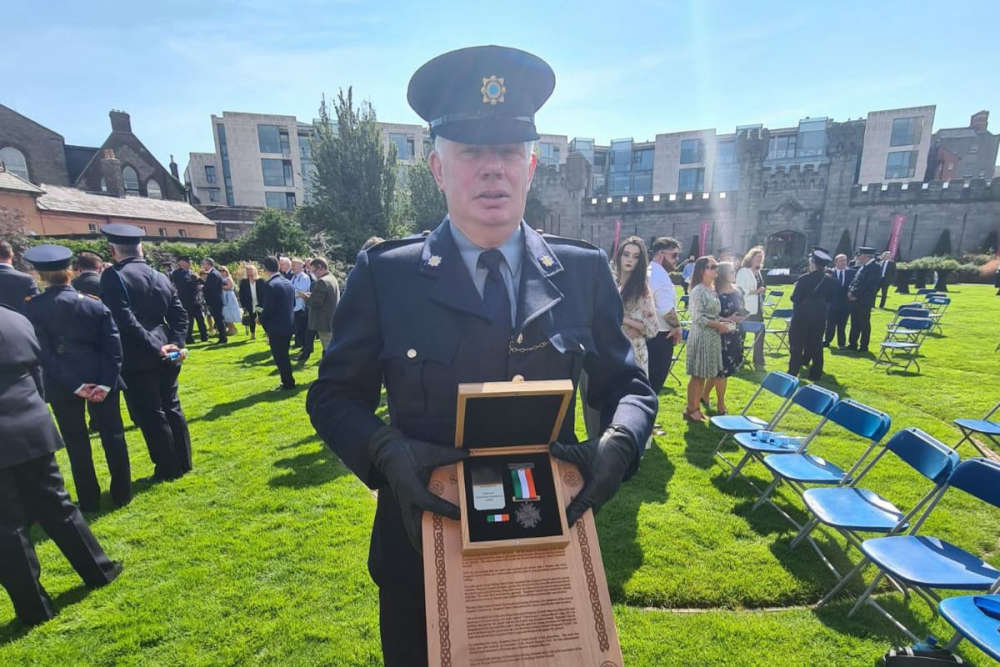 He received the award for confronting an armed man in 2018.  
A Laois man is receiving a Scott Medal for bravery shown in the line of duty.
Sergeant Pat Carroll, who works in the Wicklow Garda Division, received the award for a confrontation with an armed man in Avoca in 2018.
13 members of the force were honoured at the ceremony in Dublin Castle today.
Detective Inspector Richard Fahey and retired Detective Garda Brian Coade were also honoured for their role in the rescue of John O'Grady in 1987.
The INLA had taken Mr O'Grady hostage, but he escaped when during a shootout between Gardai and his captors in Cabra, Co. Dublin.
Silver medal recipient Detective Inspector Fahey, who is from Co. Kildare, says they were committed to ensuring no one innocent was hurt: