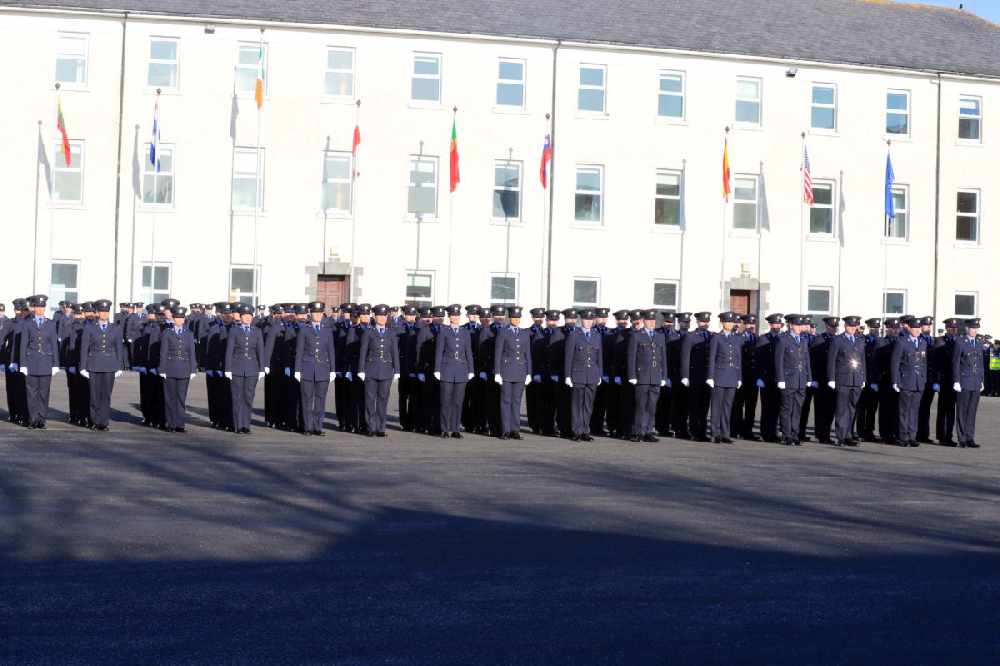 Photo credit: Twitter - @merrionstreet
13 of the new Gardaí are from the midlands.
The Taoiseach wants the Garda Commissioner to ensure there is more diversity in the Gardaí.
Leo Varadkar made the comments at the Passing out Parade for 197 new recruits in Templemore today.
13 of the probationary gardai are from the midlands and 14 were born outside of the state.
Minister @CharlieFlanagan - "All communities will gain, through having more frontline Gardaí and a more localised policing service with greater decision-making power and expertise in each Division". pic.twitter.com/p8DI8AVj6N

— MerrionStreet.ie (@merrionstreet) November 29, 2019
Meanwhile, Justice Minister and Laois Fine Gael TD Charlie Flanagan commented on the new Garda Operating Model saying "it will result in less bureaucracy and duplication at senior levels and more decision making powers at a local level.
Photo credit: Twitter - @merrionstreet
Westmeath's Darren Coughlan, David Moran, Leon Murray, Anthony O Connell, Brian Egan, and Rebecca Llyod were among the new recruits to be assigned to a station along with Offaly's Emma Hanniffy, Jason McDermott, Jasmina Milincic, Peter Leonard and Patrick Gordon.
Laura Fingleton McWey and Patrick O'Connor are from Laois.