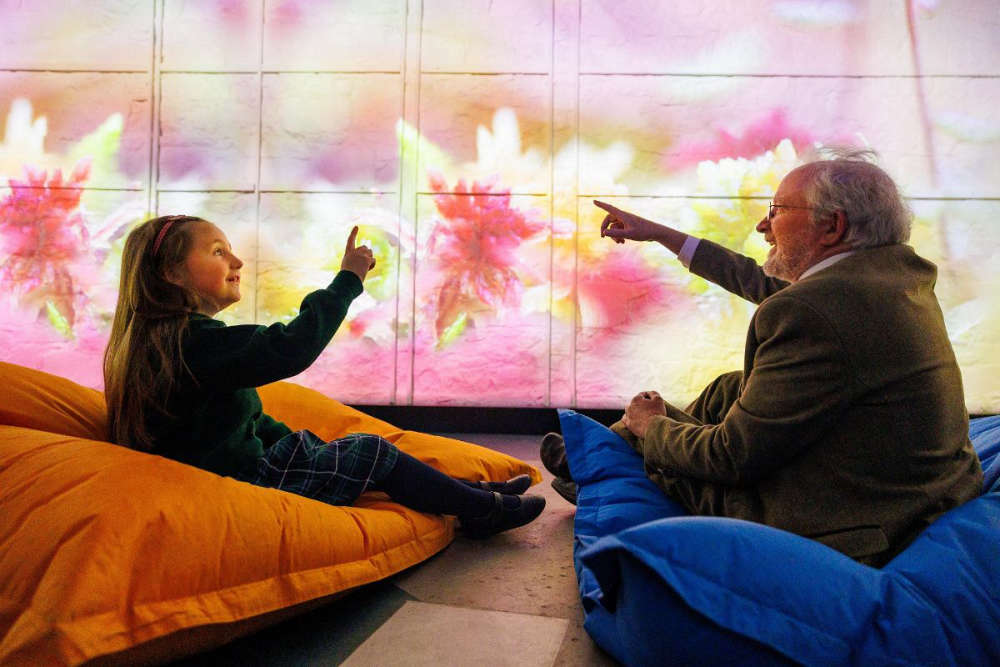 The exhibition is free and runs until the end of December.
A "magical and immersive" experience is being offered to visitors at a midlands castle.
The Peatlands at Birr Castle Demesne is an exhibition that promotes awareness about ecosystems in Ireland, by exploring the world of bogs, fens, and wetlands across the country.
Operators at the Castle say the 50 hectare site is a haven for biodiversity, and they're looking forward to hosting The Peatlands.
Launching "The Peatlands" on Thursday the 9th of November, Malcolm Noonan, TD, Minister for Heritage and Electoral Reform, described the exhibition as a stunning initiative that promotes awareness and appreciation for invaluable ecosystems in Ireland:
"I highly recommend this exhibition to all.
We know that peatlands are some of the most valuable ecosystems in Europe for biodiversity, water supply, and carbon storage, and that currently, these benefits are not being fully realised.
This immersive exhibition really brings the beauty and fragility of the bog and peatlands to life."
Birr Castle Demesne General Manager, Grainne O'Malley said:
"We very much welcome the amazing work of Charleen Hurtubise, local photographer, Tina Claffey, and artists Kathrine Geoghegan and Paola Catizone.
We remember Lisa Dowling Scott, who was co-creator and sound artist on this project - Lisa sadly passed away in January 2023, yet her soundscapes live on, enveloping audiences in the voice of nature."
She continued "It is very fitting for us to host, as Birr Castle Demesne itself is a sanctuary for biodiversity, boasting protected habitats, ecosystems, and a rich variety of flora and fauna within its 50-hectare expanse.
We are fully committed to maintaining the natural beauty and diversity of this cherished Demesne and The Peatlands exhibition fits nicely into the legacy left by Mary Ward, Microscopist, Author and Artist."
The exhibition, which is now open, runs until the end of December.
For more information about "The Peatlands," please visit the project's website at thepeatlands.ie.
Admission to "The Peatlands" is free, although general admission rates apply for those wishing to explore the beautiful gardens, parklands, variety of trails, 10 km of walks and the Science Centre of Birr Castle Demesne.
For detailed information on opening hours, visit birrcastle.com.