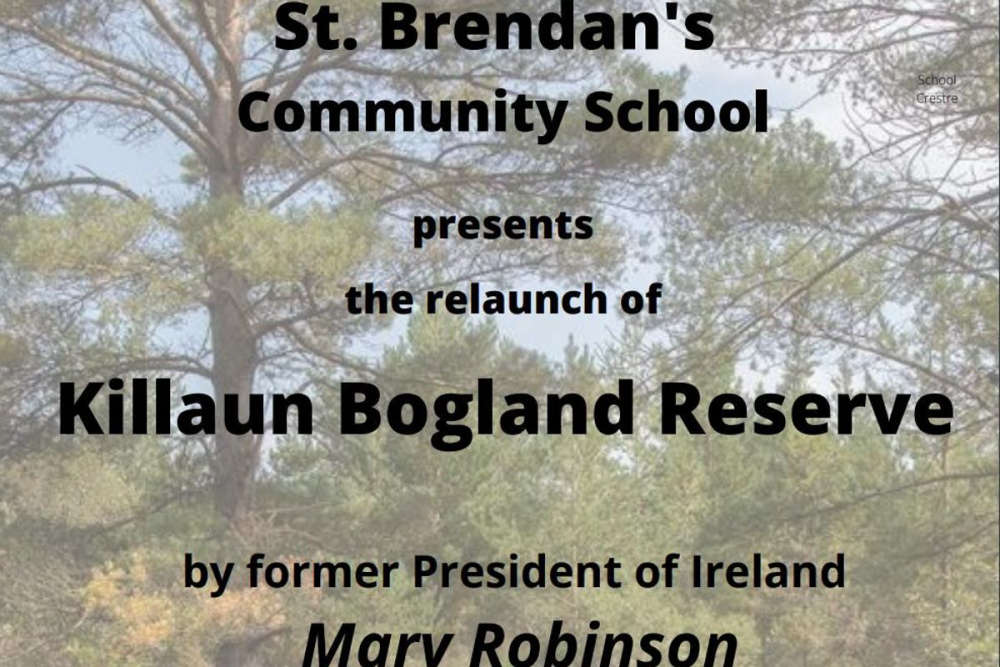 The amenity was originally opened by the former president in 1991.
Mary Robinson is launching a restored bog boardwalk in Offaly this evening.
Killaun Bogland Reserve was first opened by the former president back in 1991 but had since fallen into a state of disrepair.
The bog was donated to St. Brendan's Community School in Birr in the '90s and its students and staff have taken it upon themselves to give it a new lease of life.
Principal John Kennedy says the seven kilometre boardwalk and walk is already flourishing with flora and fauna: