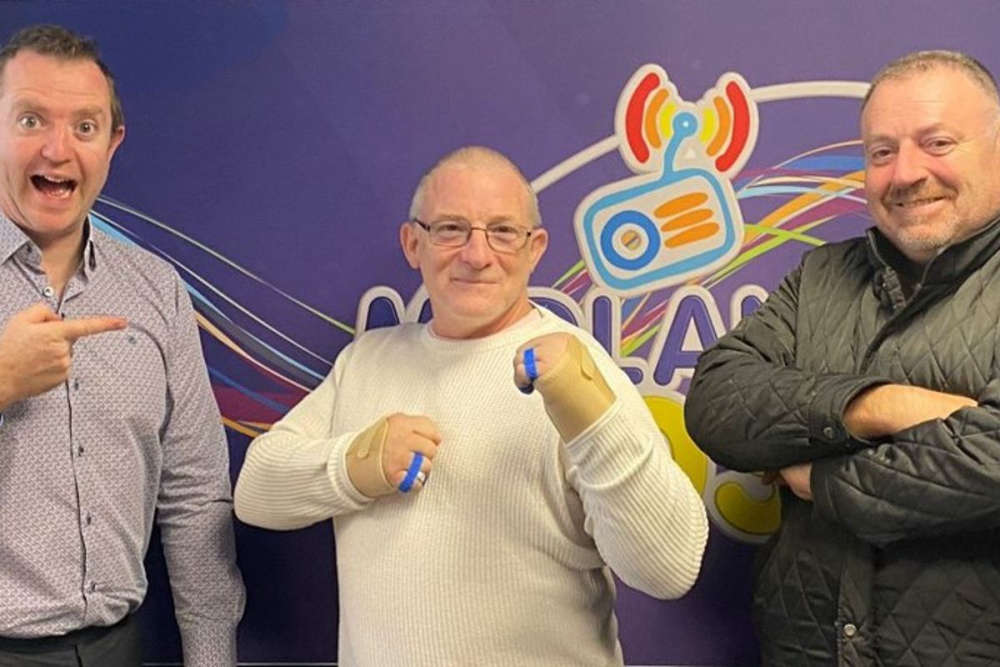 Andy Webb smashed 216 concrete tiles to raise money to rebuild a Uruguayan martial arts club.
The world record for smashing concrete tiles has been broken...in the midlands.
Martial artist Andy Webb, from the Irish Shotokan Academy in Tullamore, set a new record of 216 tiles in 50.7 seconds, smashing the previous record of 204.
It's all to raise money to rebuild a martial arts club in Uruguay that was recently destroyed by a tornado.
Andy was all smiles - despite breaking two bones in the process: