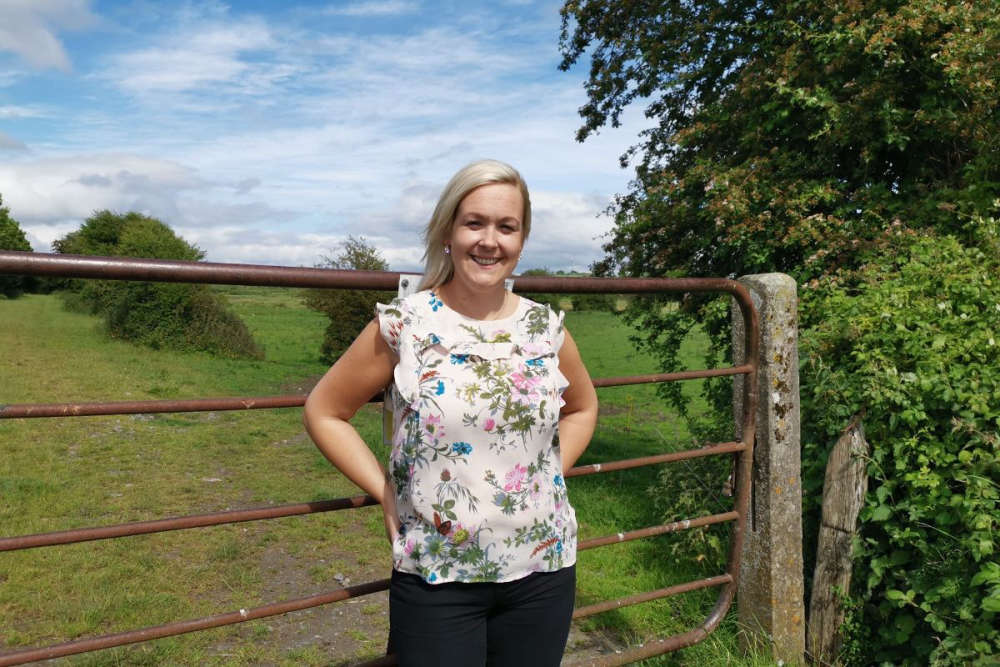 It's in an effort to get more women involved in the next local elections.
The reality of juggling family life and the work of a county councillor will be put under the spotlight this month as part of an ongoing series of political educational events.
Offaly councillor Clare Claffey will be sharing her experience at 'Family Life & The Council Chamber - The Reality of Doing Both' webinar.
It's being hosted by See Her Elected, the feminist, community-led, rural initiative to support women into political life.
The online discussion takes place on Tuesday, March 1st at 8pm, with Councillor Claffey joined by Sligo counterpart Marie Casserly to share their stories and encourage women to get involved in the upcoming local elections in 2024.
A 37 year old mother-of-seven from Banagher, Social Democrat Clare Claffey was first elected in 2019.
She is the only female councillor out of 18 public representatives on Offaly County Council.
She first became involved with community volunteering through her work at local and national level with Friends of Breastfeeding, she has co-ordinated the provision of peer-to-peer support services for mothers, and advocated for gender equality in the workplace.
Clare entered politics through her involvement with grassroots activism. She has campaigned with the Offaly Together for Yes group during the Repeal movement and successfully ran for the Social Democrats in the Local Elections of 2019.
Marie Casserly is an independent councillor on Sligo County Council and one of only three women out of 18 public representatives in the Sligo chamber.
Marie qualified as a secondary school teacher and she job shared as Guidance Counsellor for many years while also serving on the local authority. A mother-of-five, Marie's children ranged in age from 5 to ten when she was first elected to Sligo County Council back in 2014.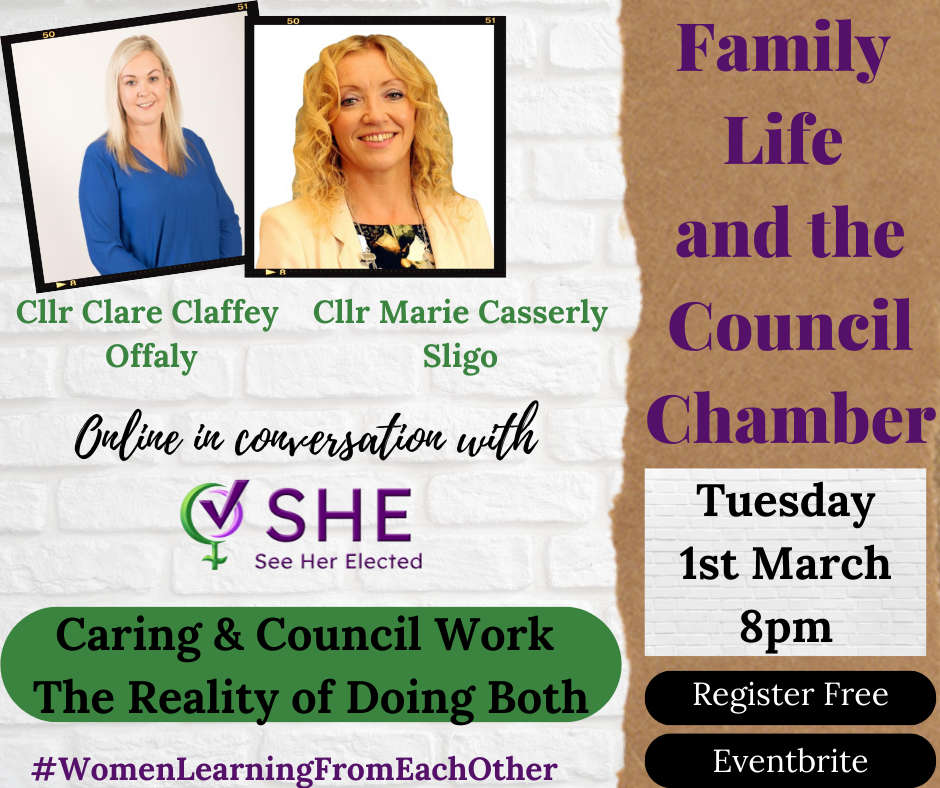 Programme Manager with See Her Elected, Mullingar's Dr. Michelle Maher says she believes both councillors have so much valuable information to share in the forthcoming online event.;
"At See Her Elected we run online workshops and classes through our SHESchool for women who are considering running for election in 2024 or being part of a campaign team.
"Many women have questioned whether it is possible to combine family life with the work of a county councillor and the reality of that situation.
"As part of our political education series with See Her Elected we have organised this online event 'Family Life & the Council Chamber- The Reality of Doing both' in a bid to answer some pertinent questions and help women prepare for the Local Elections in 2024."
Currently women hold almost 26%, or 244 council seats, while the remainder, 705 are held by men.
The 2019 local elections revealed a notable urban-rural divide in the likelihood of women being selected and elected for the council.
Women accounted for 35 per cent of candidates contesting for seats in urban areas but just 23 per cent of candidates in more rural areas, according to research by the National Women's Council of Ireland (NWCI).
The event - funded by the the Department of Housing and Local Government - is free of charge and you can register now here, contact SHESchool on 086 0320455, or email info@seeherelected.ie.