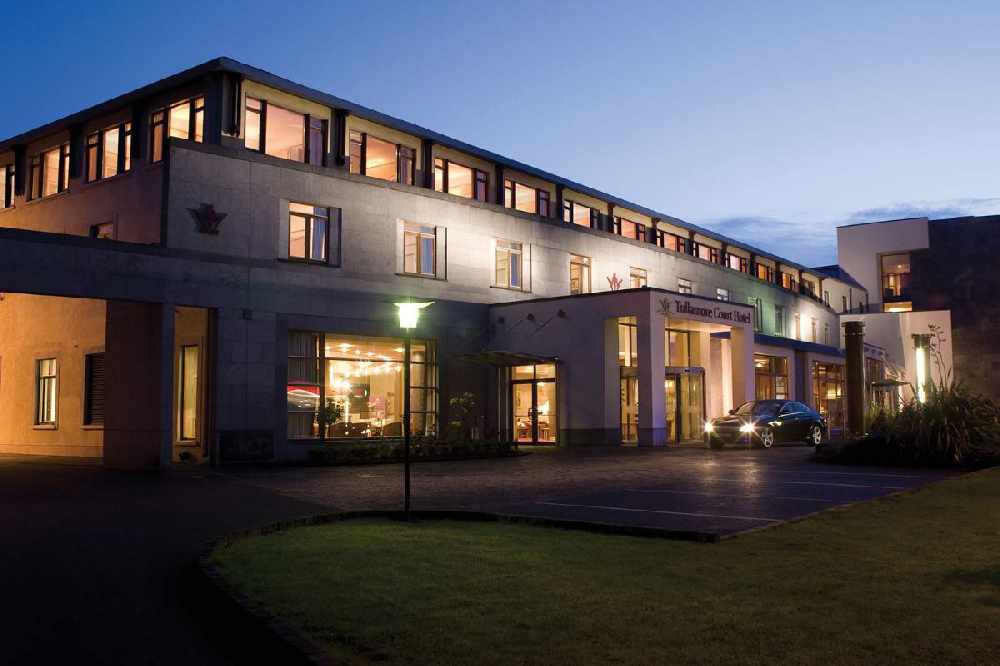 It's due to the Coronavirus outbreak.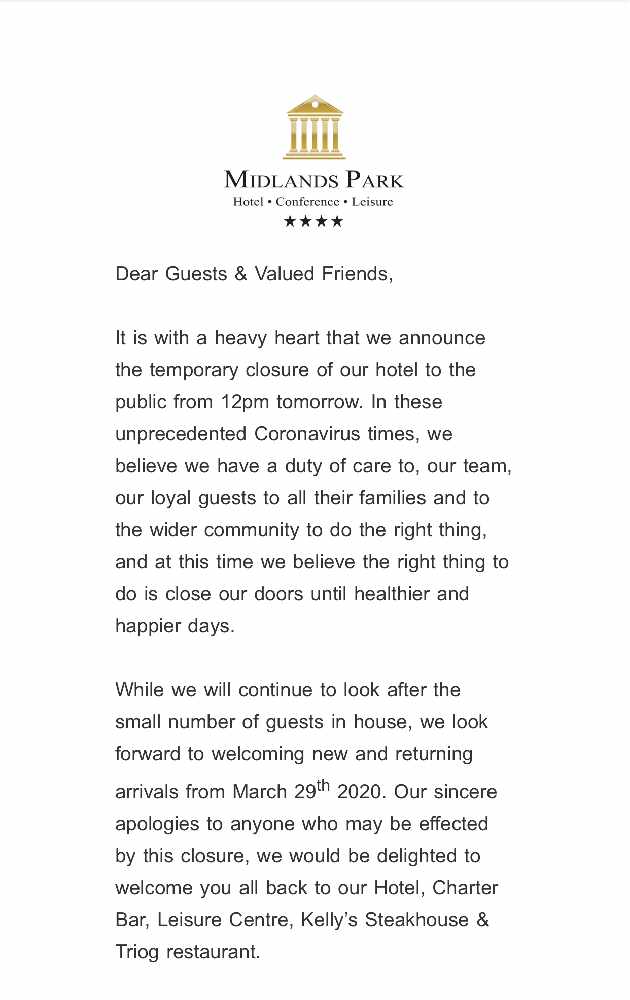 A number of Midlands Hotel are deciding to close their doors temporarily due to the Coronavirus outbreak.
The Tullamore Court Hotel will close tomorrow 17th March until 30th March 2020 as the safety of our colleagues, guests and customers is our absolute priority.
The hotel says it has not been an easy decision, but it is vital, given the interest of public health in the face of Coronavirus COVID-19, and the latest government guidelines regarding social distancing.
Their decision will also bring difficult repercussions, especially for the staff.
They are currently contacting all guests with bookings to reschedule and thanking the public for their continued support.
Meanwhile in Laois, the Abbeyleix Manor also announced its decision to close until March 29th.
In a statement it says, it is with great sadness that we have made the decision to close from 3pm 16th March. This in the interests of public health and the health of our staff and their families.
The Kent family is thanking the public for their understanding in this unprecedented time and are apologising for any inconvenience caused by this decision.
They are looking forward to resuming business as usual very soon.