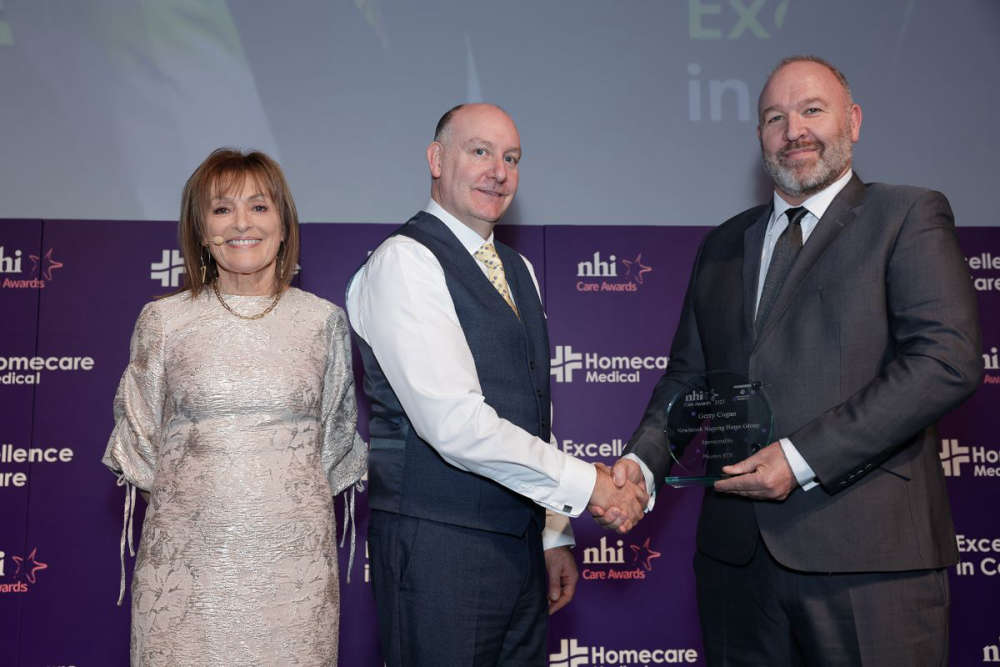 A ceremony took place yesterday evening.
A midlands nursing home saw their manager awarded for excellent work in providing nursing home care.
Gerry Cogan, the Maintenance Manager at Newbrook Nursing Home Group in Westmeath was honoured as one of seven winners at the National Care Awards.
He was one of 24 finalists at the ceremony yesterday evening in The Mansion House in Dublin.
Speaking at the event, Mr Cogan said: "I enjoy conversations with the residents when doing a job in their room, from hanging up a picture, fixing something or asking them to choose a paint colour for their bedroom. I hear their stories, where they are from and what they worked at. They are always amazed about how the job turns out when I am finished. I feel I make a difference in the Nursing Home"