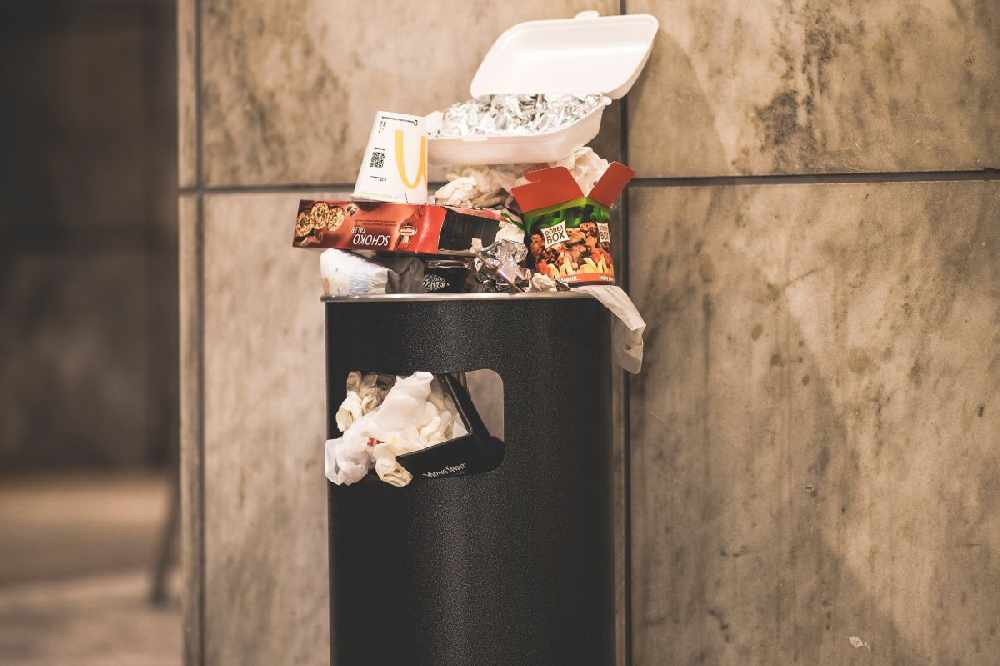 Stock image
The two other local towns surveyed have improved though.
Portlaoise has slipped down the ranks in the latest national litter survey.
It was named Ireland's second cleanest town, according to Irish Business Against Litter, in January - but has tumbled to 26th spot.
Litter blackspots have emerged on Harpur's Lane and at the entrance to a ghost estate beside Mountain View Square.
However, Athlone has risen to number four, while Mullingar in 16th place.
Two-thirds of the 40 towns and cities surveyed nationally were found to be clean.
Tullamore was one of 20 towns not in the rotation of areas which are surveyed nationally due to budgetary reasons.

Conor Horgan, spokesperson for IBAL, says it's good news:
The An Taisce report for Athlone stated...
A superb performance by Athlone, and an improvement on last year, with almost all the sites surveyed getting the top litter grade. Examples included the approach roads, the Bus / Train Station (Exterior and Interior) and Count John McCormack Square – the latter was a particularly attractively presented environment, with a complete absence of litter throughout.
Mullingar...
Mullingar continues to thrive in the IBAL litter league. The approach roads and the Train Station were top ranking, creating a positive first impression of the town. Other top ranking sites included Mayfair Green Shopping Centre and Oliver Plunkett Street. By far the most heavily littered site surveyed was the Canal Park area – this has been cited in previous IBAL surveys with very little improvement noted.
Portlaoise...
A town with six top ranking sites would typically rank quite highly but the presence of a litter blackspot and a heavily littered site in Portlaoise brings down the overall ranking. These sites – the derelict site on Harpur's Lane and the recessed entrance to a ghost estate beside Mountain View Square - didn't get into this state overnight and will require attention to prevent further deterioration. Top ranking sites included Gandon Court Shopping Centre, Main Street and the Bring Centre in car park adjacent to the Grape & Bean.
Fewer blackspots, disadvantaged urban areas improving, PPE litter disappearing but not coffee cups, Naas again top ... the latest IBAL litter survey is out! So how did your town do?https://t.co/klA9PucUM5 pic.twitter.com/ZF0KuTxwKE

— Irish Business Against Litter (@IrishLitter) June 12, 2022
Fall in Covid-related litter…but coffee cup litter remains high
The prevalence of PPE masks fell sharply compared to the previous survey, present in 17% of sites examined, compared to 32% in 2021. There was also a fall-off in alcohol-related litter, which contributed to an improvement in the state of public parks, 80% of which were clean. Recycle centres were also cleaner. However, coffee cup litter remained high, evident in one quarter of all sites surveyed.
"The findings bear out the need for action on coffee cups," contends Mr Horgan. "We must disincentivise the use of paper cups – even compostable or recyclable ones – as too many of them are ending up on the ground. In the light of our survey, the Government move towards a levy makes a lot of sense."
The survey suggests that Ireland is seeing a return to normality post-Covid.
"With cleaning schedules back to normal, less PPE litter and less alcohol consumption outdoors, litter levels have fallen. However, despite improvements, the centres of our main cities are still littered at a time when we are welcoming our peak tourist numbers. There is a price to be paid for that," comments Mr Horgan.