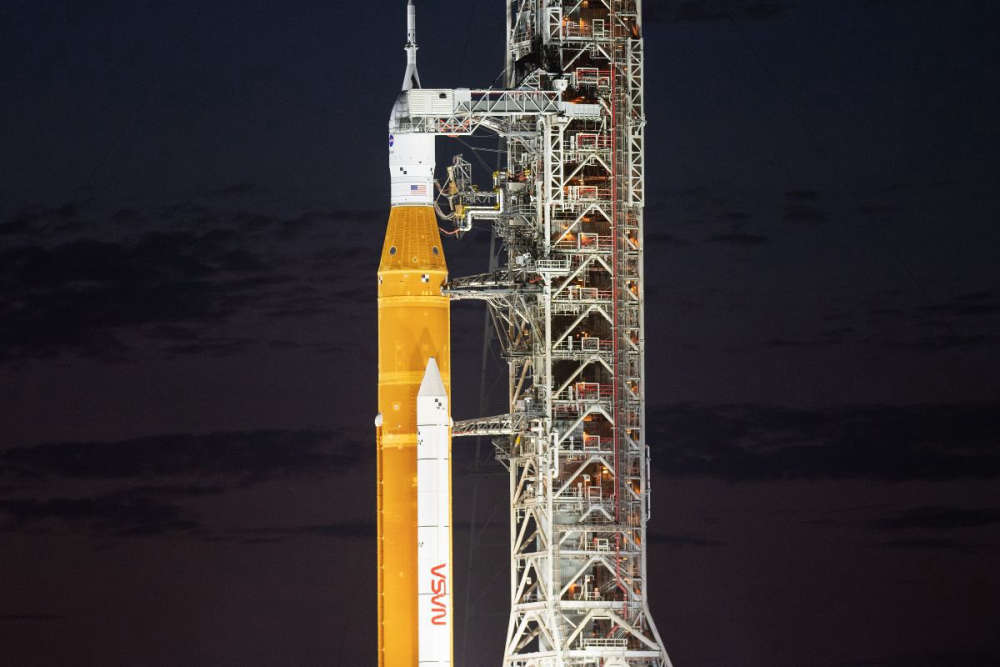 Photo Credit: Twitter @NASA Johnson Space Centre
Minor damage from Hurricane Nicole didn't deter the unmanned flight.
After several failed attempts earlier this year, NASA has finally launched its Artemis moon rocket from Florida.
Mission managers gave the go ahead for launch, despite Hurricane Nicole slightly damaging the rocket last week.
It's hoped the unmanned flight will pave the way for future missions which will have a crew.
Chairperson of the Midlands Astronomy club, Ivan Merick says it's the first step along the path to man walking on Mars: