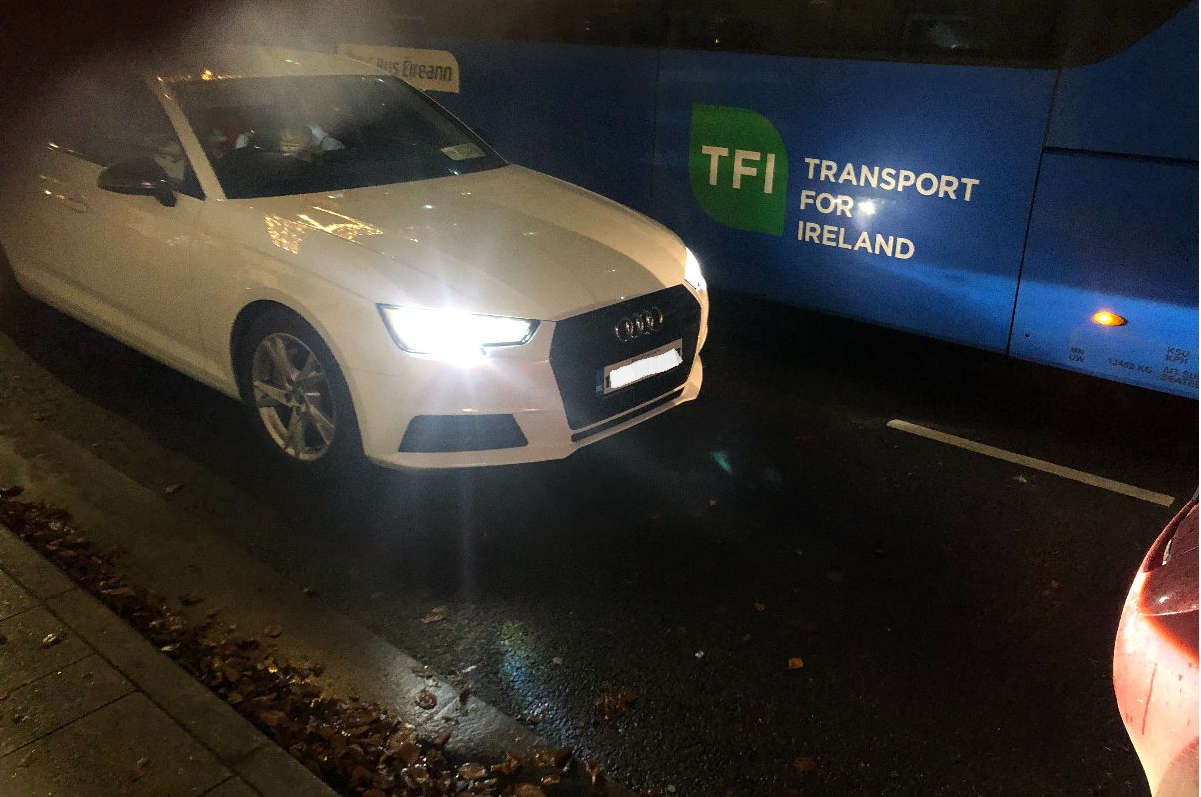 Car blocking a bus in Tullamore - photo credit: James Cooke
The NBRU is appealing to central and local government to intervene in the ongoing issue.
Greater awareness is needed to stop motorists parking in bus stops.
The National Bus And Rail Union says it's a daily problem, that's leaving people with disabilities unable to safely access buses.
Secretary with the NBRU in Athlone, James Cooke, is calling on the government and local authorities to intervene.
He suggests an awareness campaign, using coloured tarmac and a stricter implementation of fines and penalty points, could be used.
He thinks the measures could be as effective in the midlands as they have been in the UK: