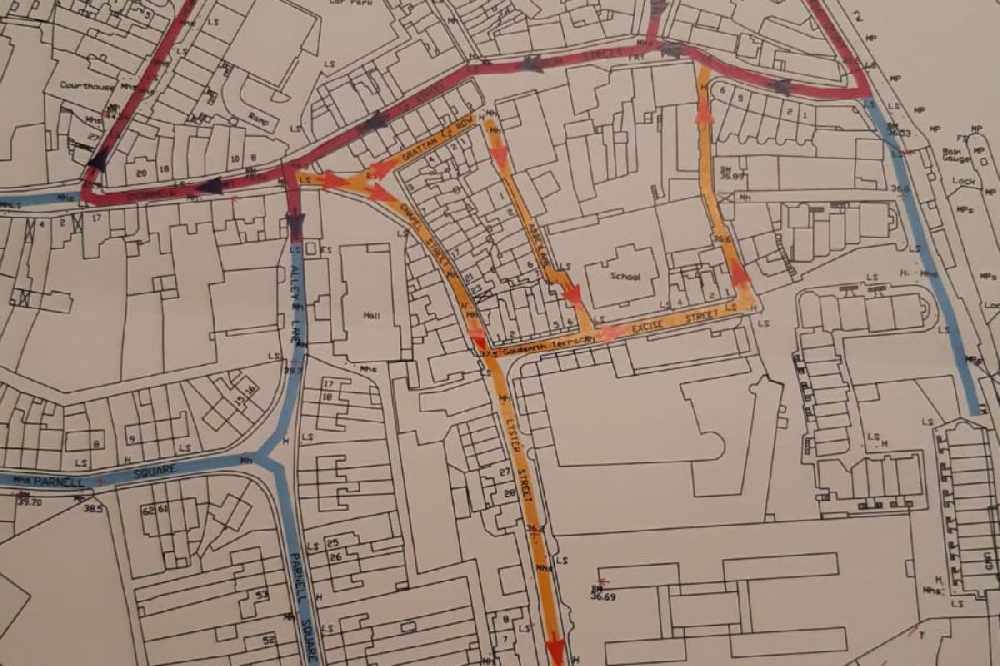 The new system will affect six roads in the town.
A Westmeath county councillor says the new one way system in Athlone will improve road safety and traffic flow.
The routes affected by the changes include Chapel street, Grattan Row, Abbey Lane, Goldsmith Terrace, Lyster Street and Excise Street.
Fine Gael's John Dolan believes the new system should come into operation during the Easter holidays next year, to minimise disruption to the two schools in the area.
He says the changes have been discussed for over 18 months:
Blue Mark: Existing Two Way Street to be retained
Red Mark: Existing One Way Street
Yellow/Orange: Existing Two Way Street to be made One Way Street in direction shown