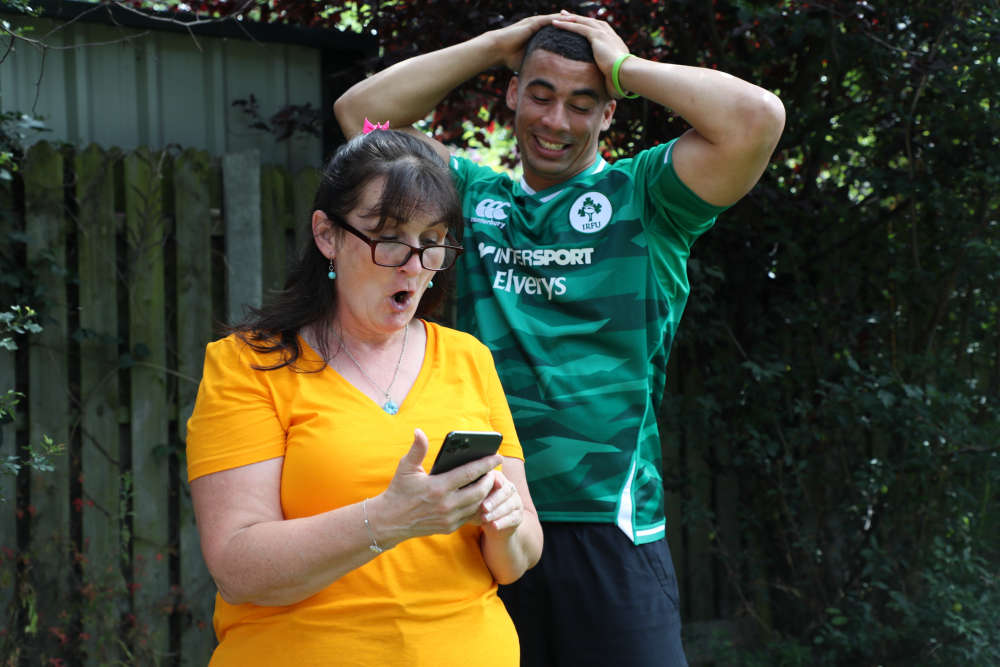 Would you give your parents control of your dating apps?!
Offaly's Jordan Conroy might have great success on the rugby pitch, but is struggling with his dating game.
The Ireland Rugby Sevens star is enlisting the help of his mother on RTÉ's Celebrity Pulling with my Parents.
The show - which airs on RTÉ 2 at 9.30 tonight - will see Jordan hand control of his dating apps over to mum Jennie, who's hoping to set him up with a nice farmer's daughter in their home town of Tullamore.