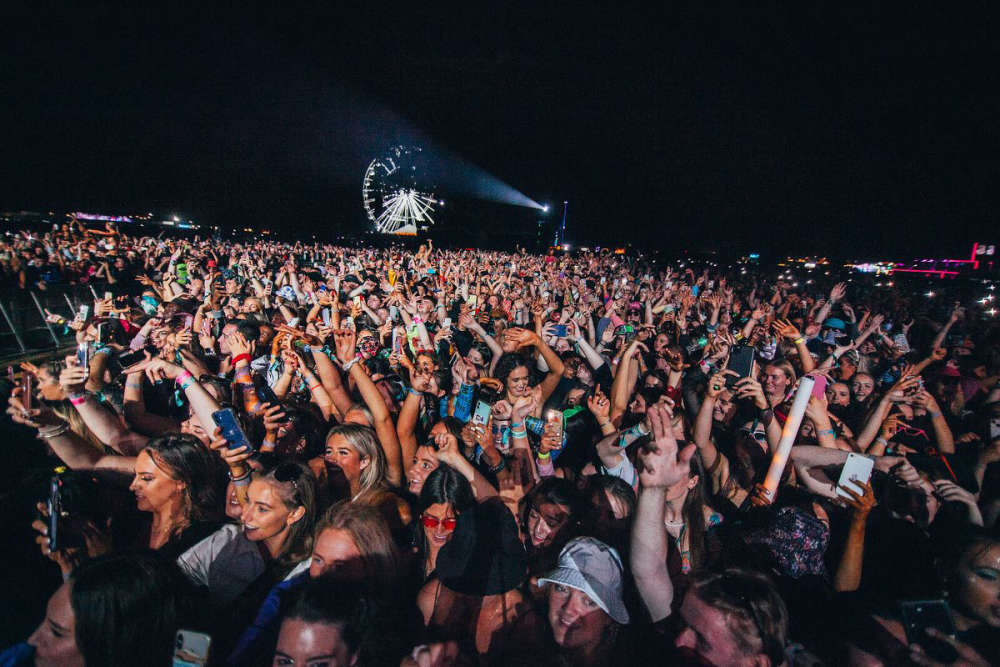 This year's festival came to a thundery end last night!
Electric Picnic came to a thundery close last night after 70,000 people headed to Stradbally over the weekend.
As part of the Traffic Management Plan, Gardaí are asking all road users, if possible, to avoid the N80 at Stradbally and all approach roads to Stradbally village until 3 o'clock this afternoon as festival-goers vacate.
The assistance of all road users is appreciated to allow for the emptying of the event site and adjoining carparks and bus collection areas.
The site in Laois was hit with heavy downpours over the weekend.
Alan O'Reilly from Carlow Weather says we're entering into another unsettled period:
It's already been confirmed tickets for next year's festival will go on sale on Saturday morning at 9am - and in a first for the Picnic, they'll be entirely digital.
With no Electric Picnic since 2019, Melvin Benn said it was "really special" to be back in action once more.
Picnickers were treated to performances by headliners Snow Patrol and Arctic Monkeys on Sunday night, closing out the festival on a high.
"It's been absolutely glorious," said Melvin. "Hard for me to know what's better in a way. Is it what we present or is it what the audience bring and the two collide? One of the amazing things about EP is the spirit, the craic and it is touchable, it's different, it's identifiable. And of course, amazing as it is what we present on the stage and people ultimately come for that, but the participation of the crowd and their enjoyment of the festival, when those two collide, then it really works. So it's the two colliding that make it work – the audience and the entertainment is all one, it's just glorious."
"The thing that sets the Picnic apart is the spirit of the audience, it really is a spirit of Ireland being together, young and old being together. It's a spirit of enjoyment, just being in a field. We can just be in a field having an amazing time even if it's raining. It's really special," he added.
Tickets for Electric Picnic 2023 will go on sale this Saturday, September 10th at 9am sharp. Set those reminders! 📅 🎟️✨

Registration for #EP23 Loyalty Tickets is open until 8am this Wednesday - click here to find out more: https://t.co/by5ZdtaRw4 pic.twitter.com/iKdMJZWayS

— Electric Picnic (@EPfestival) September 5, 2022
Melvin also said that he thought the HSE pilot drug testing scheme could be deemed a success.
"I think so. The two aspects of it really, the aspect from the HSE, I think they feel it has been really well received and certainly the response again when I am wandering around, people are saying it is really important to do it, that nobody can pretend drugs are not part of society and the Electric Picnic is part of society and to have some sort of testing mechanism you know be it back of house is really, really important and I think the HSE have come to realise that and think it is a really good idea," he said.
"We have been putting some messages out where the HSE have advised us they've had a pill or a drug handed in or confiscated that consider to be more dangerous than usual and we have been able to publicise that and that has to be a good thing."