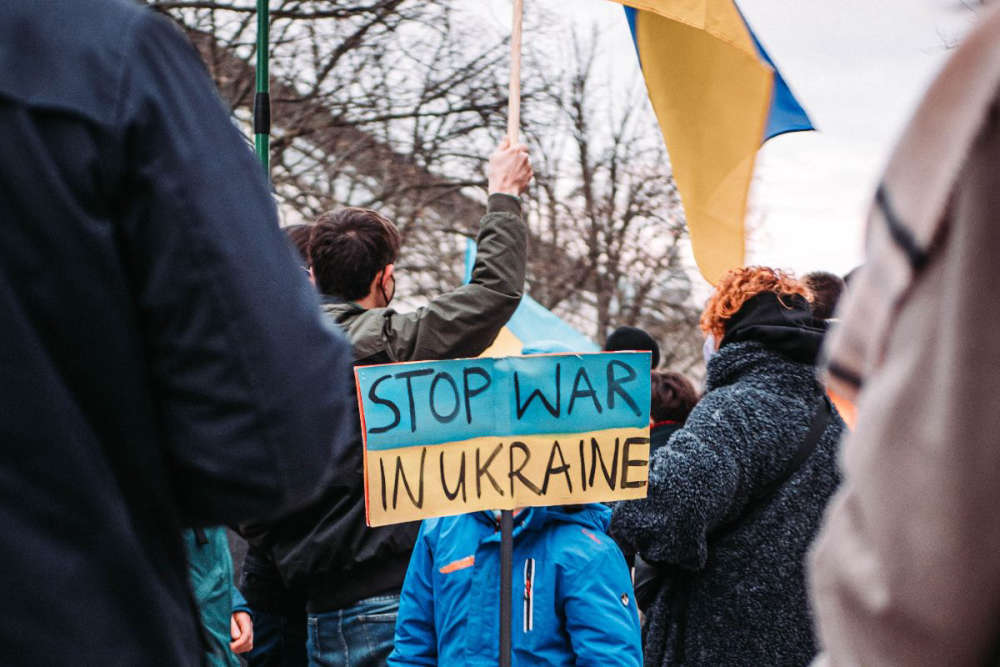 There are further reports of shelling in Kyiv overnight.
Ukraine's president is describing Moscow's demands as 'more realistic' following the latest round of talks between the two countries.
The Russian foreign minister says neutral status is being discussed for Ukraine.
Meanwhile, the prime ministers of Poland, Slovenia and the Czech Republic have held a face-to-face meeting with Volodymyr Zelenskyy - after making the dangerous rail journey to Kyiv.
The Ukrainian capital is now under a 35 hour curfew because of concerns about attacks intensifying.
Elsewhere, local authorities say Russian troops have occupied a hospital in the city of Mariupol - taking 500 people hostage.
As many as 103 children may have been killed since start of the invasion.
Ukraine's prosecutor claims Russian forces have targeted more than 400 schools.
The UN says more than 3 million people have now fled Ukraine.
A Ukrainian woman living in the midlands says she's afraid to look at her phone in the morning for fear of getting bad news.
Natalie Glennon, who is now living in Mullingar, says her family is refusing to come to Ireland:
Washington Post reporter Siobhan O'Grady is in Kyiv where says the atmosphere is tense.
The bombardment of civilian targets has continued throughout the night:
There have been scenes of defiance in Ukraine's parliament.
Three quarters of members attended in person for an emergency session - and sang the national anthem:
March 15, 2022
Irishman Pierre Zakrzewski is being described as brave and heroic by those who knew him.
The Fox News cameraman was killed after the vehicle he was in was hit with incoming fire in Horenka, a village just outside of Kyiv.
Ukrainian journalist Oleksandra Kuyshynova was also killed.
In a statement, Fox News describeed Pierre as a "passionate journalist" whose talents were unmatched.
He is survived by his wife Michelle, his mother, who is French, and his five siblings. Two of his brothers and his mother still live in Ireland.
His close friend Stephen O'Dea said he always had an adventurous spirit: