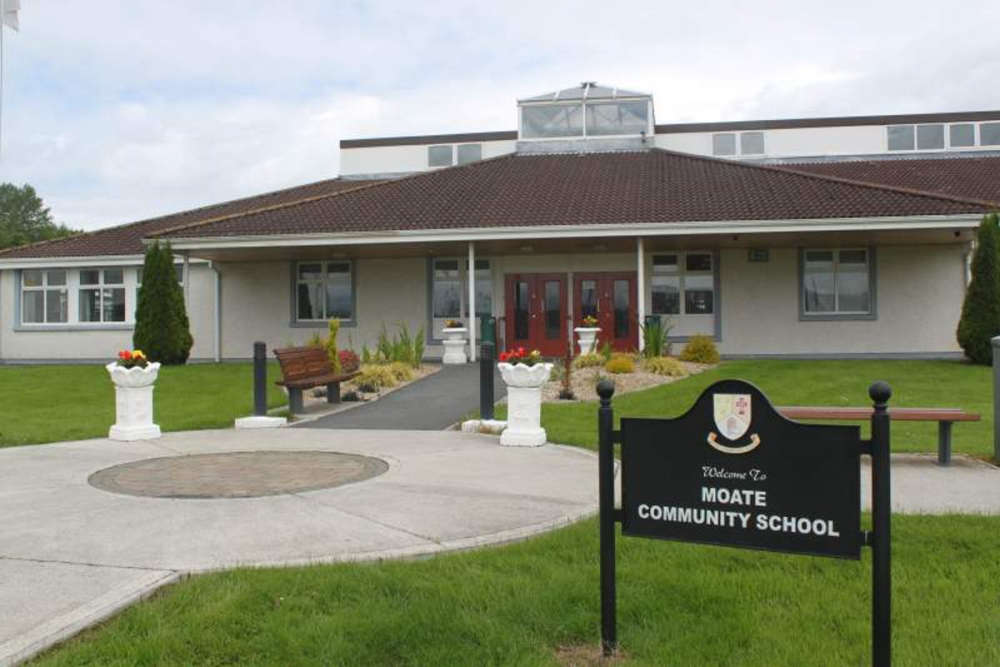 Credit: Facebook @MoateCS
The classrooms will cater to children with special needs.
Four schools in Westmeath are getting new classrooms to cater for children with special needs.
An extension and refurbishment works are being planned for St. Finian's, Mullingar St. Joseph's Secondary School, Rochfortbridge Castlepollard Community College and Moate Community School.
A new build is also planned for St. Mary's Special School, which will be moving from Delvin to Mullingar.
They are part of a bundle of 20 projects for new school buildings confirmed by Education Minister, Norma Foley.
When completed, 14,000 permanent school places will be delivered.
The projects are expected to go to tender and construction in 2022 and 2023.