Ours To Protect - Week 2
Accelerate Green, a partnership between Bord na Móna and Resolve Partners, is an accelerator program for sustainable climate solutions. It aims to support companies scaling or developing green innovation products and services. Bord na Móna's commitment to renewable energy aligns with the program's goal of helping sustainability-focused businesses in Ireland and beyond. Over the next three years, Bord na Móna plans to invest €5 million in the program. The project provides business leaders with modules, mentoring, and development support to identify pathways for scaling innovative solutions and driving economic growth. Eight companies, including NanobOx and NEG8 Carbon, are participating in the program, showcasing their water treatment and carbon reduction technologies.
Today, we highlight NanobOx, a company working on innovative water treatment technology that efficiently oxygenates water for chemical-free cleaning and sanitization using nanobubbles.
Listen back:
This week's Fact Sheet: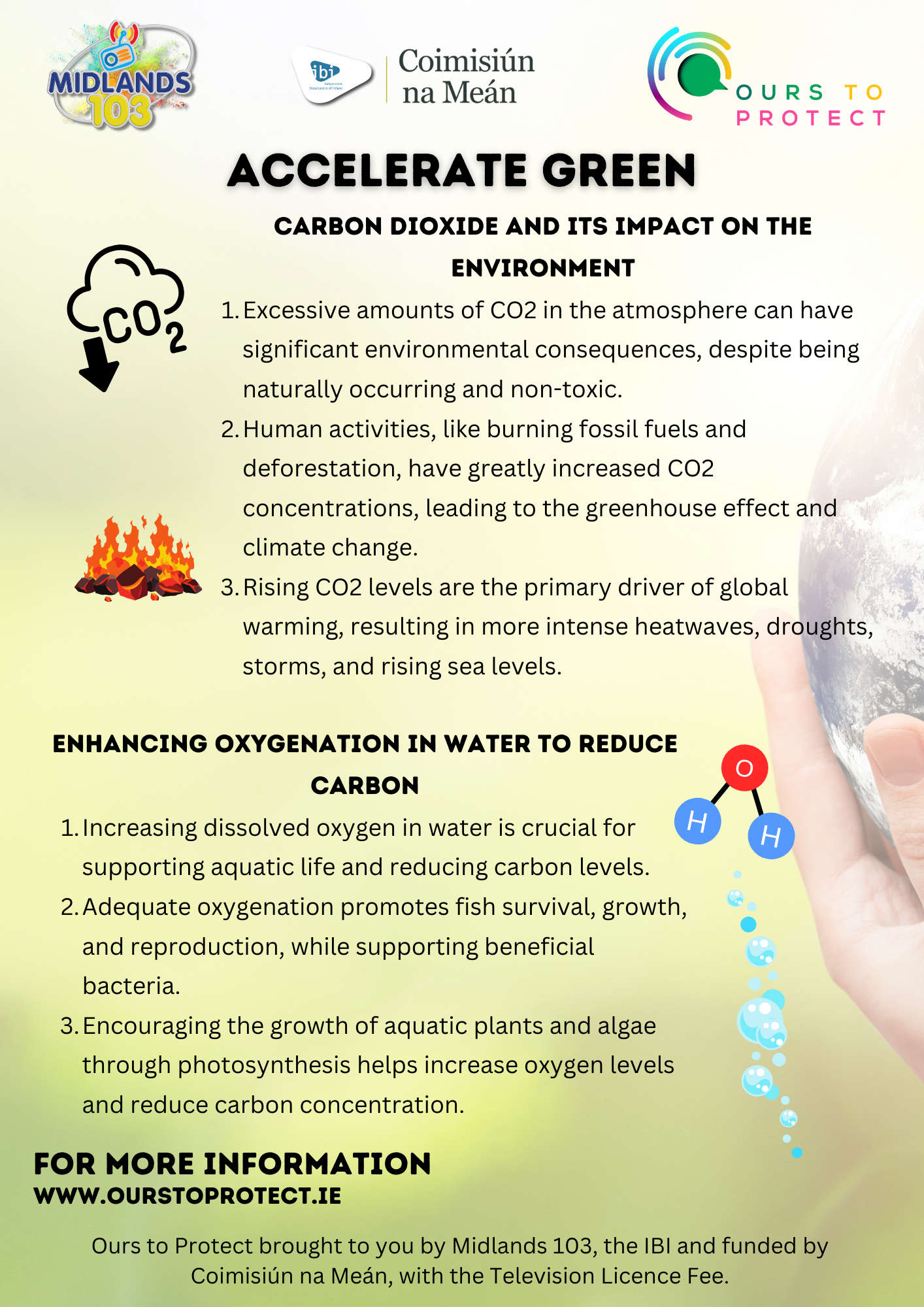 Ours To Protect, brought to you by Midlands 103, the IBI and funded by Coimisiún na Meán with the Television Licence Fee - for more information check out - https://ourstoprotect.ie/