SOLAS – Craft and Farmers Market, Free WIFI and Night time Art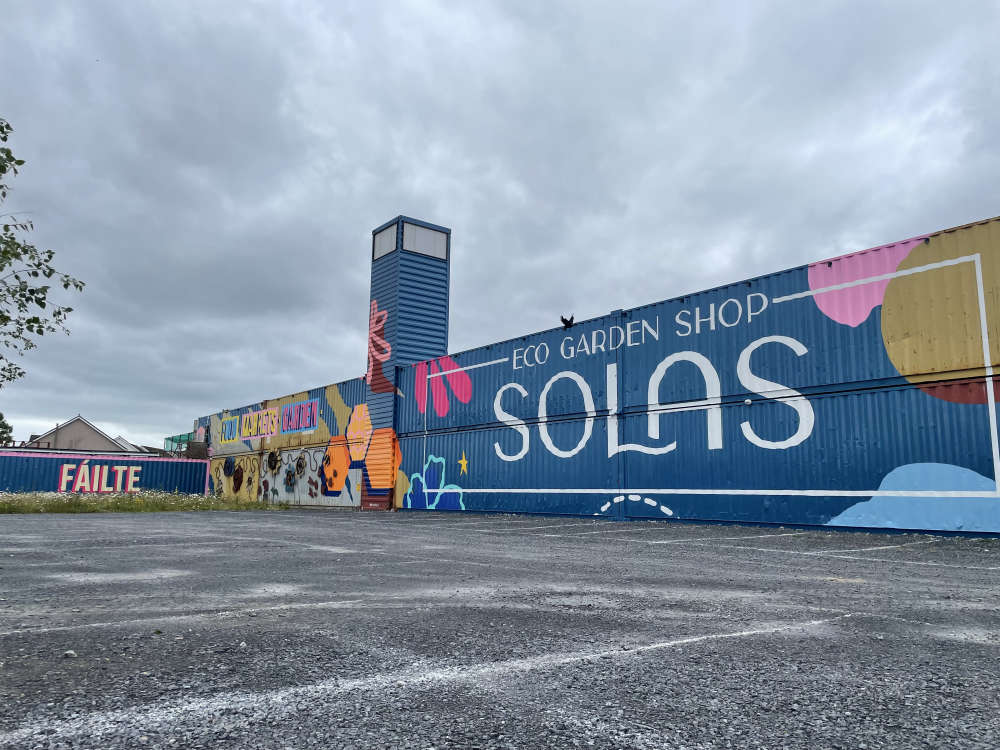 SOLAS is on the charm offensive this weekend as it is hosting an open day with over 50 journalists invited to sample the food and atmosphere of the Food court and Farmers market. David Maher co-owner of SOLAS, explains "Now that we have put the finishing touches to SOLAS, we are keen to have a much national coverage as possible. We this in mind we have invited all the major national Feature, Food, Tourism and environmental journalists to SOLAS this weekend to view what we have built, taste the food and relax for a few hours. Last weekend we were visited by the 'Sunday World' and received rave reviews. We really believe in what we have built and we just want the whole world to know just how good we are. So now it all about rolling out the red carpet and getting SOLAS on the national map."
SOLAS Events and News
There is now Free WIFI throughout the SOLAS Food court and Farmers Market which is run from a 400Mb fibre connection.

Events hosted in SOLAS during the week include:

Laois chamber of commerce monthly meeting (Thursday)

Circular Economy Academy Workshop (Thursday)

We have now both finished our 'Wonder Wall' Mural and a series of downlights to allow SOLAS to look at its best even when the sun goes down

Confirmation has been received from the French Embassy that they will be down on Saturday 16 July for the official unveiling of the new mural. Many thanks to local TD Cathal Berry, who has been instrumental in making this happen.
SOLAS Food
Featured this week are
Chicken Satay Salad

Cajun chicken chimichanga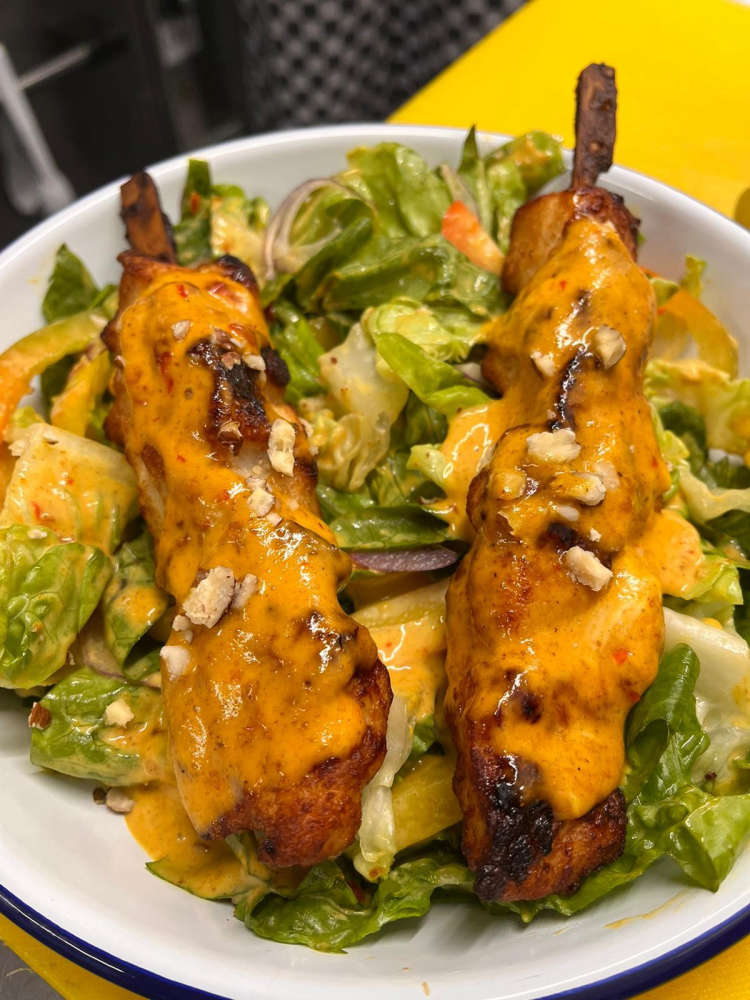 Weekly Farmers' Market
This Saturday 10am-2pm will see the full range of bakery, fresh meat, fish and organic beef. As ever the focus of the market is on fresh, local and organic
Monthly Craft Market
This Sunday 3rd July from 11am-4pm will feature 29 Craft stalls (sold out) including
Jewellery

Upcycled Jewellery from 'Noble-McG Creations'
Beautiful Beads Jewellery
Wonderfool Jewellery

First timers

Fleur & Mini with a range of cards, gifts and enamel mugs
Nuevosol Designs Hand-Sculpted gifts captured in clay
Michelle McLoughlin's range of Handbags and Tableware

Treats

Over 200 different types of Belgian artisan chocolates
Eimear Coffey and her fabulous range of cakes and buns

Art

Artist Mary Slevin
Photographer Dan O'Neill

A range of Woodwork, Perfumes, Pottery, Hats, Macrame, Knitwear and fashion
SOLAS – Plants
This week the focus is on our range of Roses which are ideal to add scent and beauty to your garden. Available in a range of different varieties available hybrid tea, floribunda and climbing. Our team of horticulturists will be on hand as always, this weekend.

SOLAS – Shop
Our featured shop product has just arrived this week - we are delighted to offer a new peat free compost to our composts. Peat in horticulture compost is due to be fully phased out by 2024 and we are getting ahead to the game with this fantastic alternative
New Leaf Peat Free, Organic Multi-Purpose Compost available in 20L and 40L bags is made from garden waste in Ireland

Their plant in N Ireland processes more than 200 thousand tonnes of green organic material collected from homes

And convert it into this multipurpose plant compost, ideal for growing fruit, flower, vegetables and more
LINK https://www.thegardenshop.ie/peat-free-composts/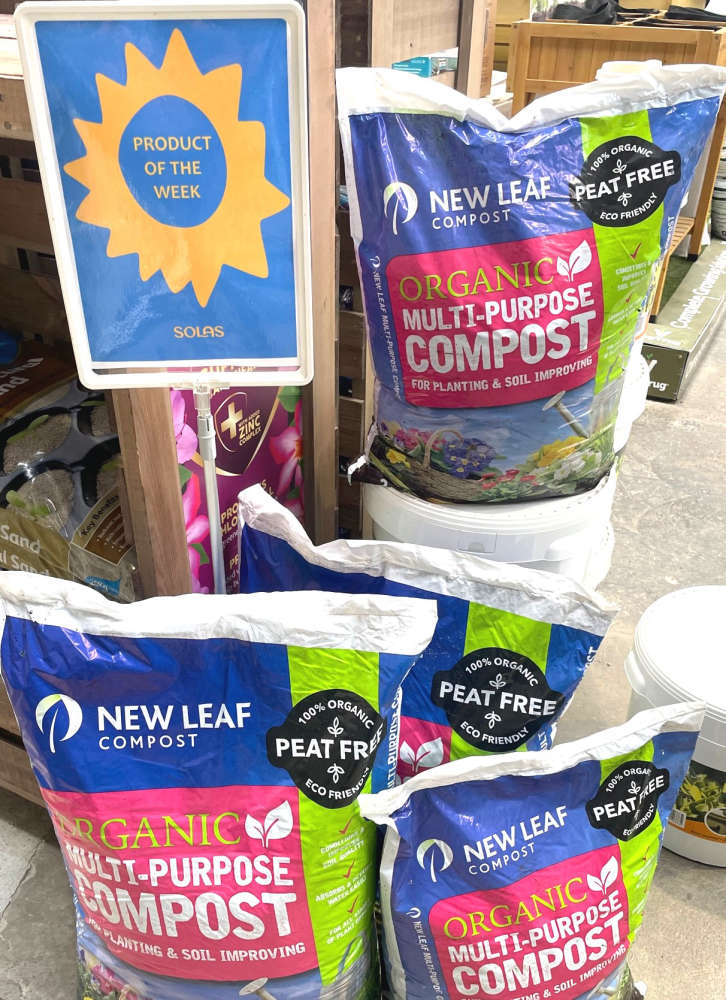 SOLAS Weather
The weather this weekend is forecast to be mixed and moderately warm. Note our Market and Food court is covered!