SOLAS - Festival Français // 16th & 17th July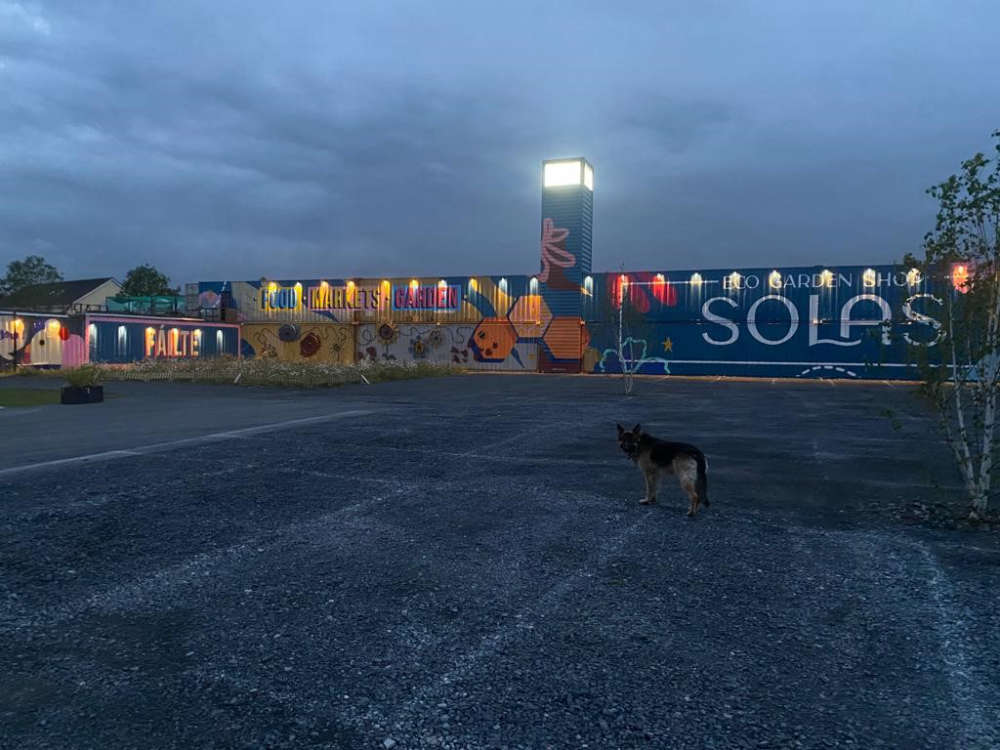 Festival Français @ SOLAS 16th & 17th July
The highlight of the French Festival celebrations @ SOLAS this weekend will be the unveiling of the new 440sq m mural by French Embassy Counsellor Julien Bouchez at 2.30pm on Saturday 16 July. David Maher co-owner of SOLAS explains "It really is a huge honour to have French Counsellor agree to come down and unveil our latest art work. The ties between Portarlington and France are very strong and it's important to build a strong connection with our closest EU neighbour."
The mural itself was painted by noted street artist Adam Warren (ADW) and reflects all the key elements that make SOLAS great - Food, Markets and Art, while playfully including a 3m high very French looking rooster welcoming visitors with a friendly 'Bonjour'.
Staff at SOLAS have been busy all week turning the Farmers Market and Food court into a little piece of France for the Bastille weekend. Market stall holders and visitors a like are encouraged to embrace their French side for the weekend with Berets very much to the fore.
David Maher continues "We really have a great line up of free events for children, music, history, culture and a spectacular range of Fine Food on offer over the weekend. Our team have really put in a huge effort to make this weekend special"
SOLAS Events and News
This weekend is about the French Festival here at SOLAS with a huge range of events over the 2 days
For other upcoming events check out
SOLAS Food
For the weekend that is in it we have added a number of very French items to the menu – from Niçoise Salad, to Brie burgers and French onion soup. Just perfect with a glass of French wine this Bastille weekend.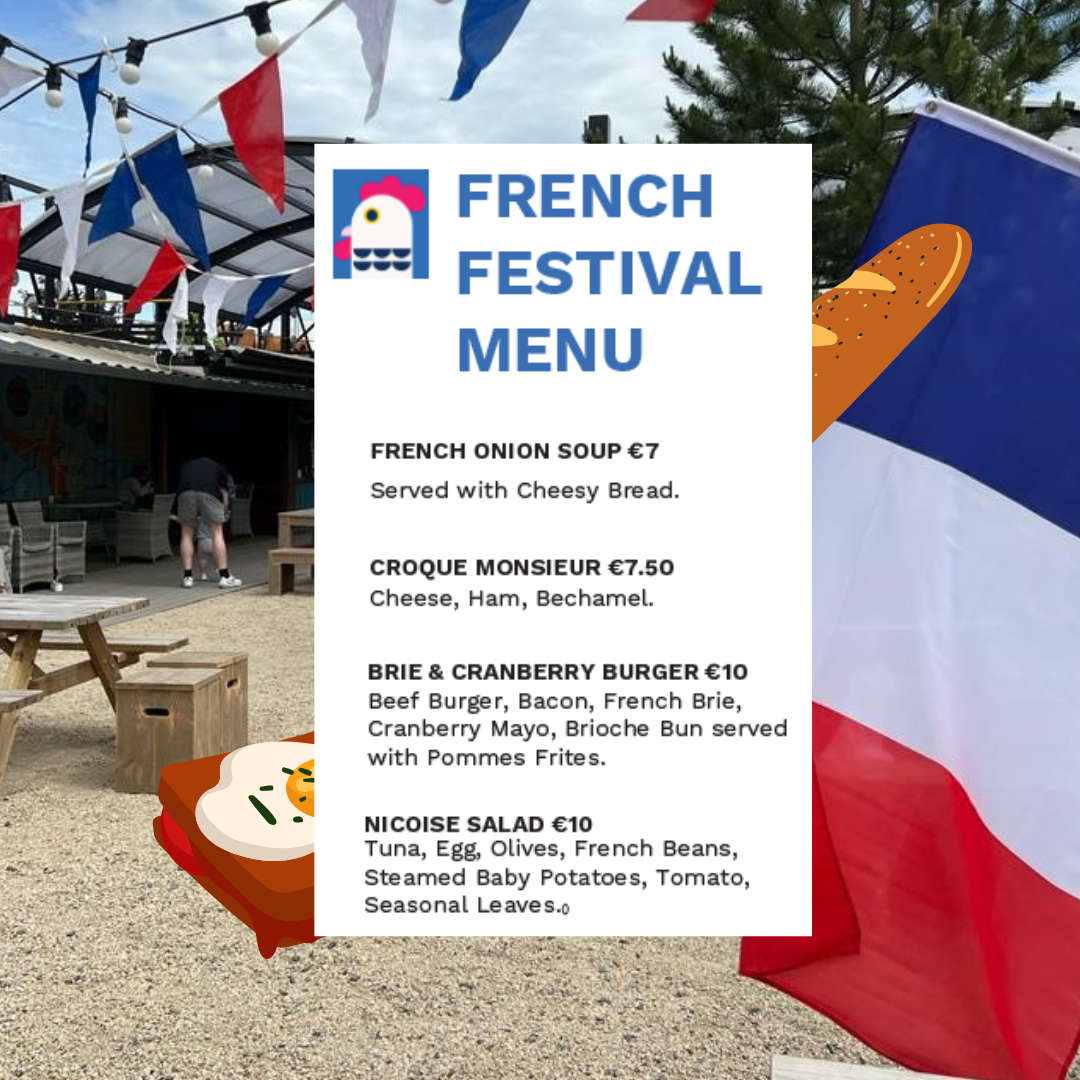 SOLAS Events
Weekly Farmers' Market
This Saturday 16 July 10am-2pm will see a 100% full market with our range of bakery, fresh meat, fish and organic beef. As ever the focus of the market is on fresh, local and organic. We update our in-house Farmers Market noticeboard to give advance notice of who to expect from our team of stall holders – who this week are in a festive French mode
This weekend will see the 'SOLAS Food Shop Stall' being part of the market for the first time and will feature a wonderful range of Corleggy cheese, Mediterranean products from the 'Soul of Crete' and several other artisan suppliers who will be part of the 'Artisan Food Shop' which will be launching in SOLAS in August 2022.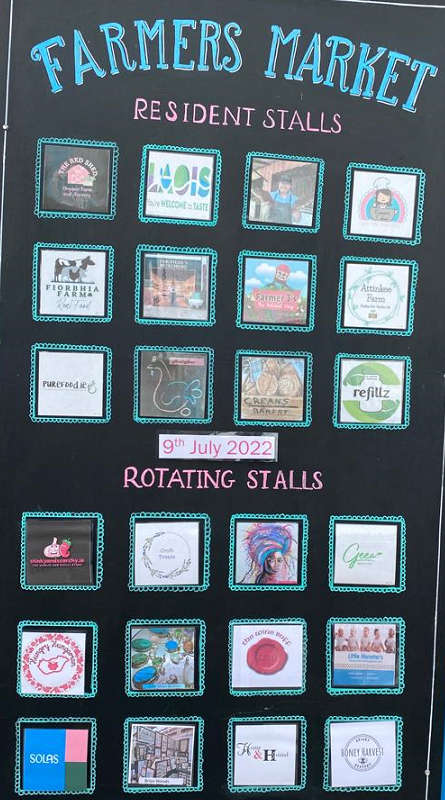 SOLAS – Plants
This week the focus is on our range of flowering perennial shrubs available such as our range of 'Avalanche Parahebe' or Lady Thumb Fuchsias. Our 3-person strong team of horticulturists will be on hand as always, this weekend.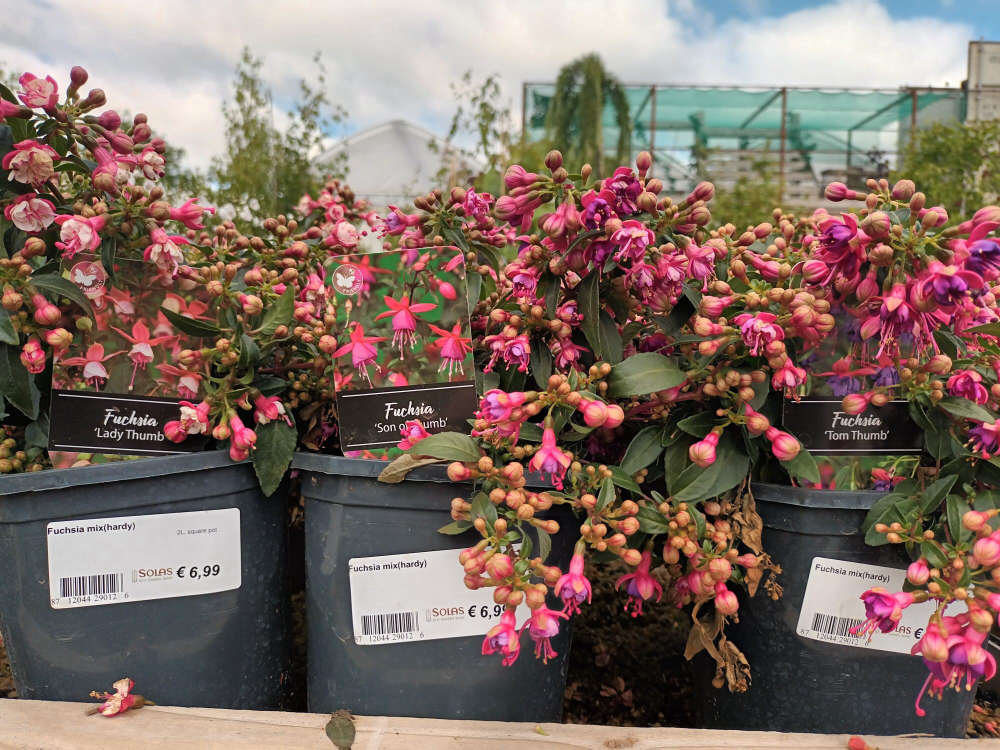 SOLAS – Shop
Our featured shop product of the week is our range of paddling pools. Escape the heat this weekend and relax in the back garden. Wide selection online and in store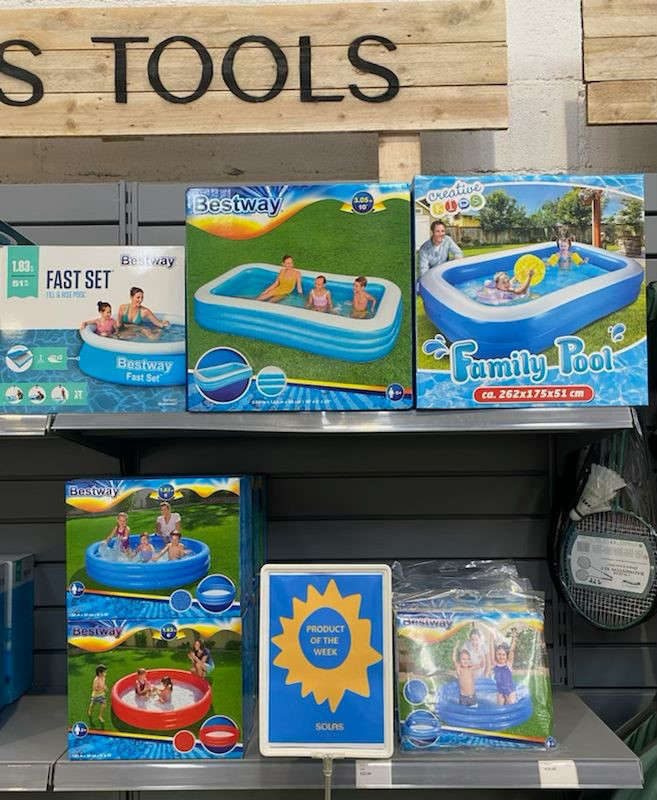 SOLAS Weather
More wonderful weather this weekend. Not quite as hot as Paris but just perfect for a French Festival!