SOLAS – French Success, Great Food & Fame at Last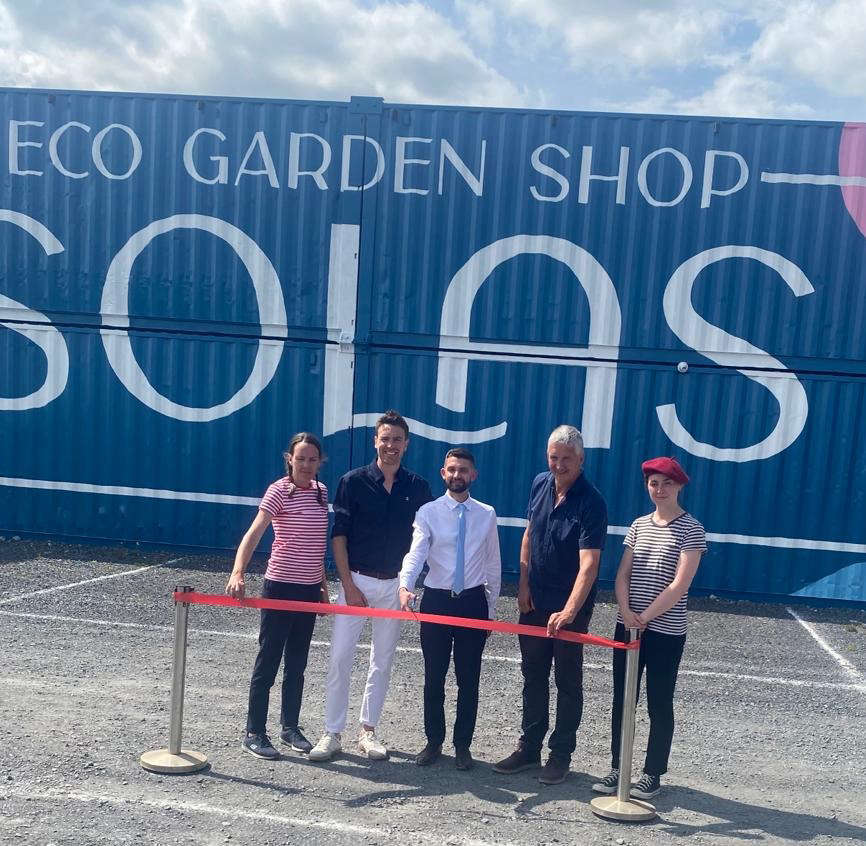 The inaugural 'SOLAS French Festival' was a massive success – beautiful weather, huge crowds, wonderful French music, history lectures and of course the unveiling of a new 440sq mural by French Embassy Counsellor Julien Bouchez.
SOLAS Co-owner David Maher explains "The Saturday of the French Festival was simply a magical day here. John Carey (Co-Owner) and myself were simply beaming with pride to see how wonderful SOLAS looked and how all the different elements here - the Farmers Market, the Food court, the plants, the Art and events all worked together so well. The fact that the French embassy delegation had originally planned to come for 1 hour and ended up staying for almost 4 hours tells it own tale. Our dream here has always been to create something really great to put Portarlington and Laois on the tourist map and last weekend was an important step in that journey"
SOLAS Events and News
SOLAS owner David Maher was featured in last Sunday's Times newspaper and Tuesday's UK edition of The Times

SOLAS is to the featured Garden centre in the Autumn edition of the 'Irish Garden' magazine. This publication is very much the bible of Irish gardeners and run by gardening legend Gerry Daly. The edition is due to come out in August 2022.

SOLAS has been chosen to be part of an upcoming RTE TV series on sustainable living … more on this later

Finlay's Fresh whole milk will make their debut in SOLAS in the month of August with the introduction the 'Moo Cow' range of milk and shakes in 500ml and 1 Litre reusable glass bottles. Can't wait
SOLAS Food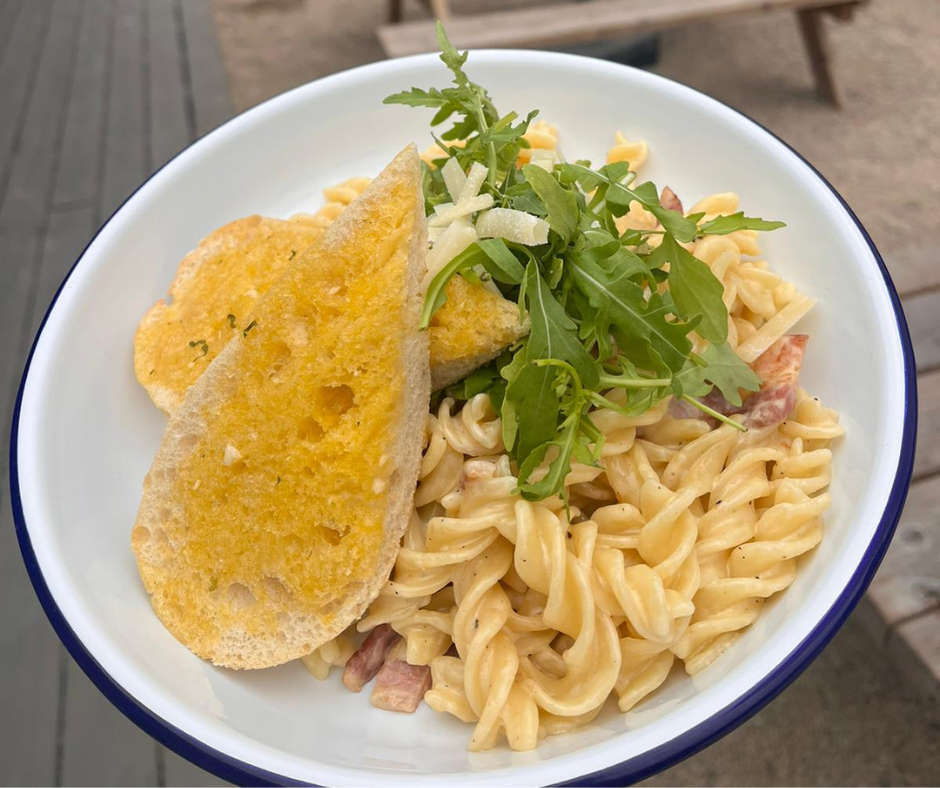 For the weekend the featured dish is
Caprese Salad- Tomato Mozzarella Basil Olive Oil and Balsamic on a Ciabatta and a pulled pork chimichanga
Note an important milestone was reached last week when for the first time of the 3 sections that make up SOLAS (#1 Plants, #2 Shop & #3 Food) – our Food court was the largest income generator. Take a bow Chef Allan and Food Manager Caoilfhionn along with the food staff.
SOLAS Events
Meditation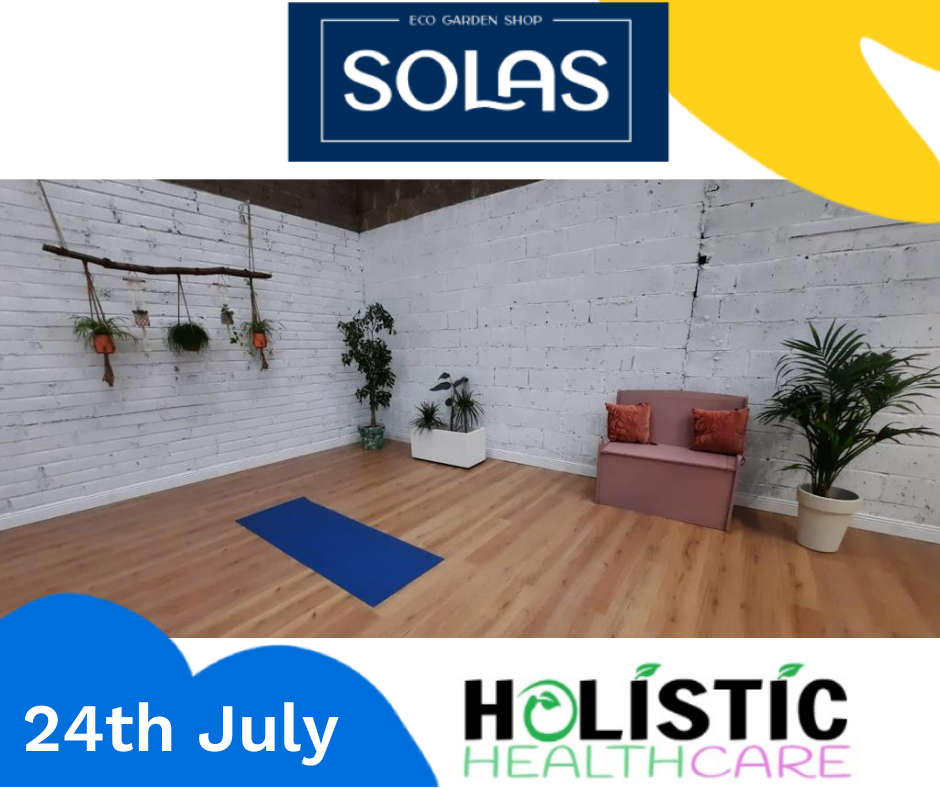 This Sunday 24th of July will see 'Holistic Health Care' host their first 'Sound Meditation' class at SOLAS. This 1-hour meditation class costs €20
For contact details of Joan and the Holistic team and online booking see
Book Swap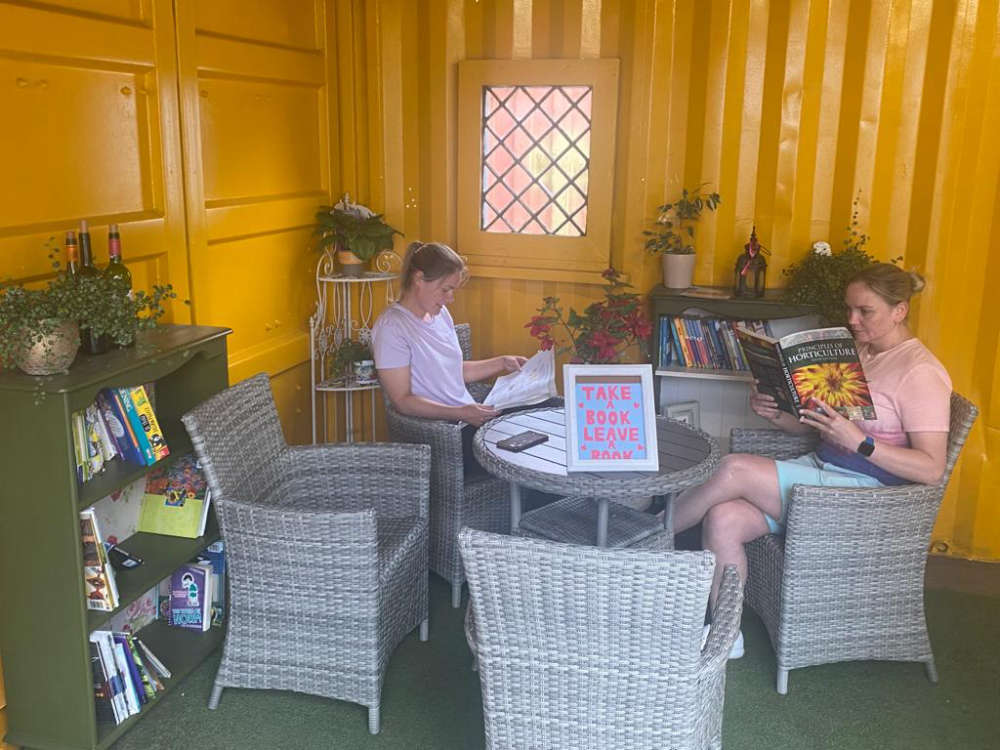 Book Swap Corner – join the circular economy by bringing some loved but read books to extend the Free book swap corner in the Food Court. All books welcome but especially children's' books and those with strong gardening or Eco themes. This corner is 'self-administered' and is aimed to encourage a love of reading and sharing.
Clothes Swap
The SOLAS craft market on Sunday 7th July will see us host our inaugural 'Clothes Swap' event. This will offer a chance to bring unwanted quality clean clothes and swap out for something more in keeping with your fashion needs. To be part of this contact Georgina on events@thegardenshop.ie or simply come along on the day with as much Gucci as possible!
Weekly Farmers' Market
This Saturday 23 July 10am-2pm will see a busy market with our range of bakery, fresh meat, fish and organic beef. As ever the focus of the market is on fresh, local and organic. We update our in-house Farmers Market noticeboard to give advance notice of who to expect from our team of stall holders.
Our new 'Artisan Food Shop' and craft shop is now under construction and will launch on 1 August 2022. This will be another huge step forward in our journey to become a destination for all things Eco, garden and good quality food.
SOLAS – Plants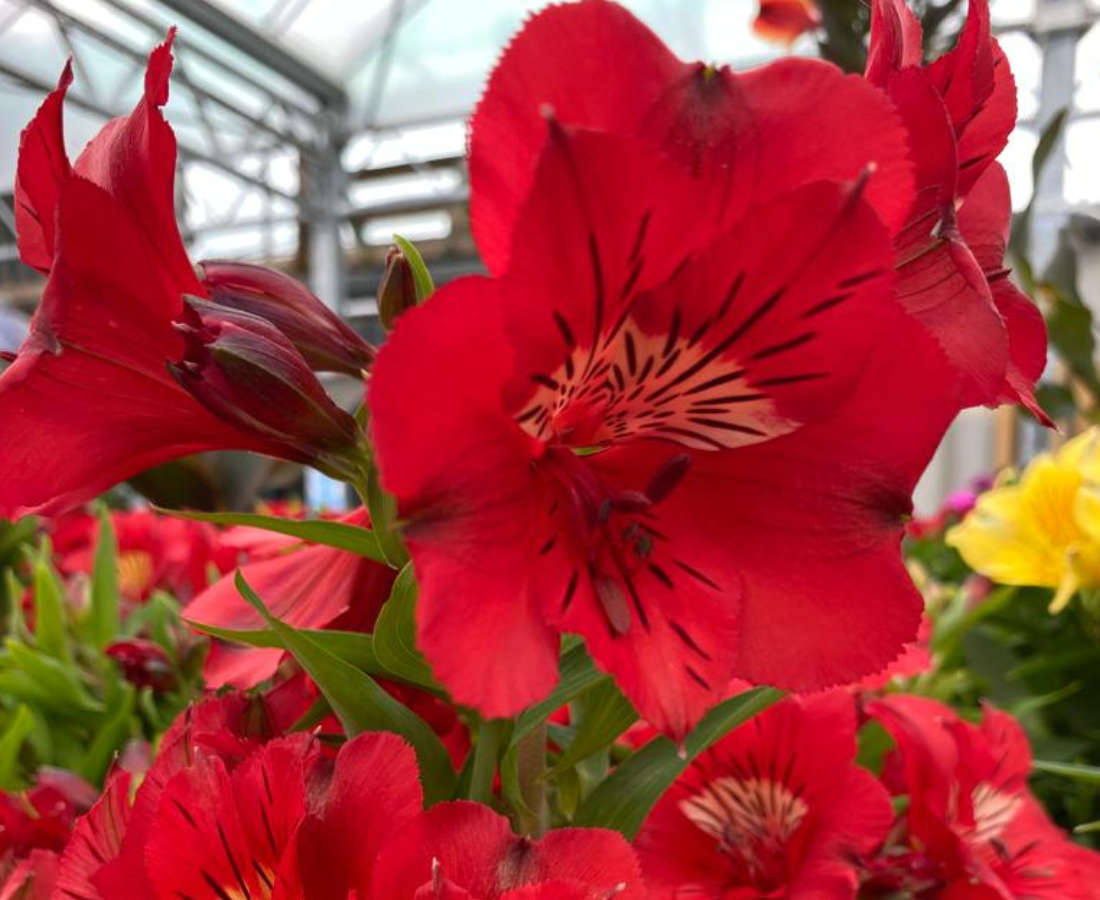 This week the focus is on our 'Pot Alstroemeria'. These give big blooms will make a focal point in your herbaceous border or simply grow in a pot if space is limited. Pot Alstroemeria will come back year after year, just remember to move pots or dig up the bulbs before the winter chill sets in. This product is only available in shop. As ever our team of horticulturist (Look out for the green 'I am on the Plant Team' tops!) will be on hand to give advice and tips
SOLAS – Shop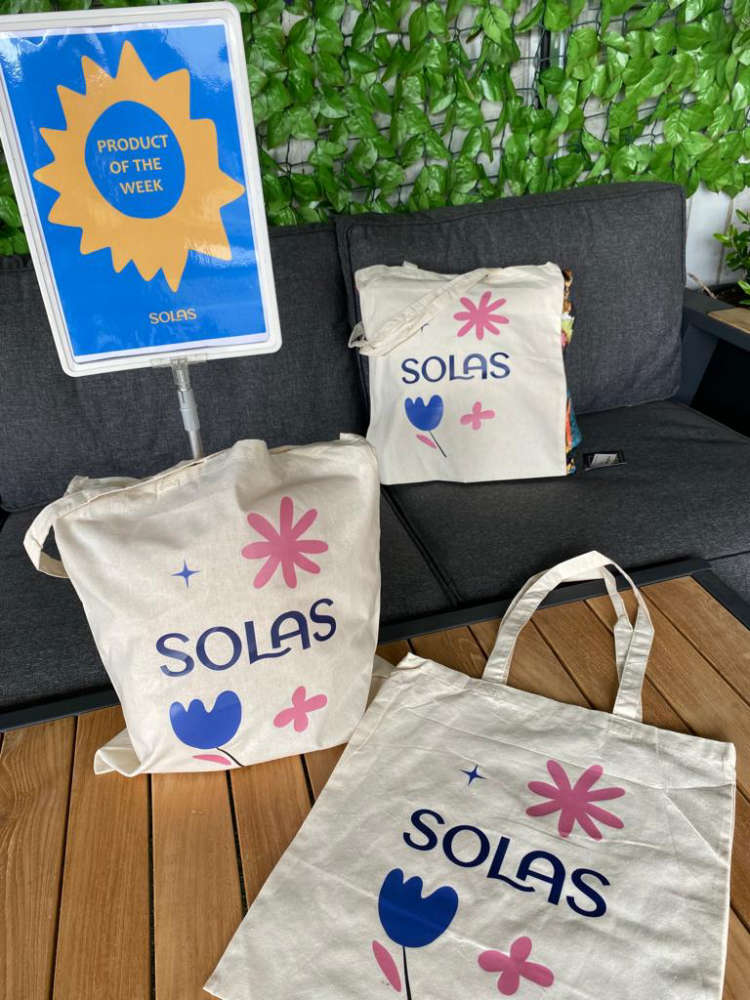 Our featured shop product of the week is our 100% cotton Reusable 'Solas Eco Garden Shop' tote bags. Designed by local brand guru Ryan Hoey this bag is what we are all about – Eco, cool and local
SOLAS Weather
Unfortunately, no repeat of last weekend but the weather is to be mainly dry and warm- so pleasant to spend some time out and about