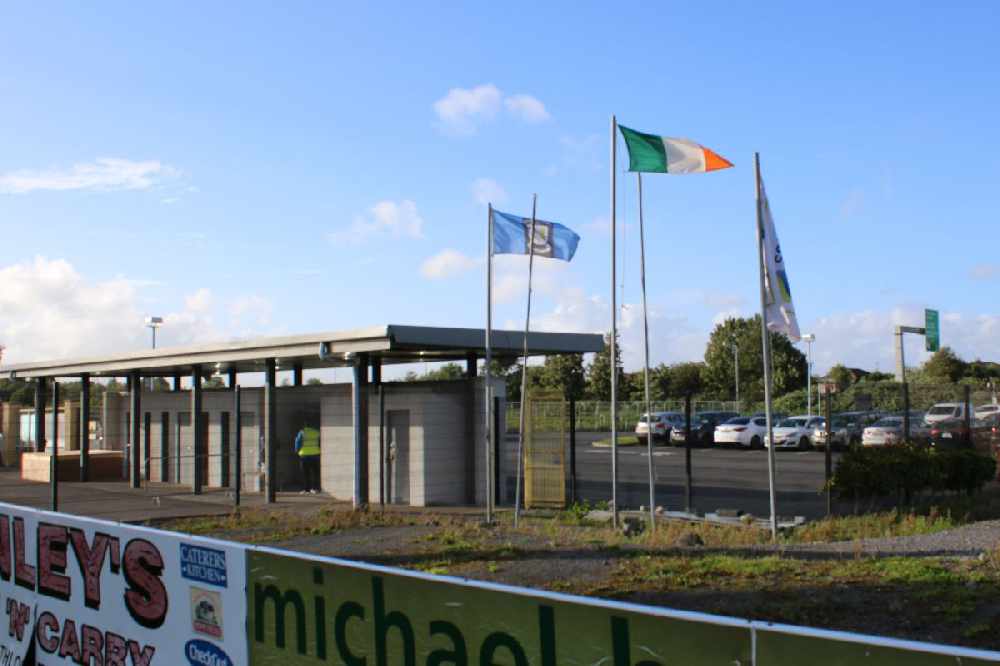 The season begins on February 18th.
Athlone Town will open up the Martin Russell era at home to recently relegated Waterford on the second weekend in February.
The fixture list for the nine-team SSE Airtricity First Division was revealed earlier this afternoon.
The Westmeath side follow that up with back to back away ties against Treaty United and Wexford before a bye week on Friday the 4th of March.
The season will conclude on the same way it begins with a tie with Waterford on October 21st 2022.
Full fixture list:
Friday, 18 February - Athlone Town v Waterford - Athlone Town Stadium 7:45PM
Friday, 25 February - Treaty United v Athlone Town - Markets Field 7:45PM
Friday, 4 March - Wexford v Athlone Town - Ferrycarrig Park 7:45PM
Monday, 14 March - Athlone Town v Cobh Ramblers - Athlone Town Stadium 7:45PM
Friday, 18 March - Athlone Town v Galway United - Athlone Town Stadium 7:45PM
Friday, 25 March - Cork City v Athlone Town - Turner's Cross 7:45PM
Friday, 1 April - Athlone Town v Bray Wanderers - Athlone Town Stadium 7:45PM
Saturday, 9 April - Longford Town v Athlone Town - Bishopsgate 7:30PM
Friday, 15 April - Athlone Town v Treaty United - Athlone Town Stadium 7:45PM
Monday, 18 April - Cobh Ramblers v Athlone Town - St. Colman's Park 7:45PM
Friday, 29 April - Athlone Town v Wexford - Athlone Town Stadium 7:45PM
Monday, 2 May - Waterford v. Athlone Town - Regional Sports Centre 7:45PM
Friday, 6 May - Athlone Town v. Cork City - Athlone Town Stadium 7:45PM
Friday, 13 May - Athlone Town v. Longford Town - Athlone Town Stadium 7:45PM
Friday, 20 May - Galway United v. Athlone Town - Eamonn Deacy Park 7:45PM
Friday, 27 May - Bray Wanderers v. Athlone Town - Carlisle Grounds 7:45PM
Friday, 10 June - Athlone Town v. Cobh Ramblers - Athlone Town Stadium 7:45PM
Friday, 17 June - Treaty United v. Athlone Town - Markets Field 7:45PM
Monday, 27 June - Athlone Town v. Waterford - Athlone Town Stadium 7:45PM
Friday, 1 July - Wexford v. Athlone Town Ferrycarrig Park 7:45PM
Friday, 8 July - Athlone Town v. Bray Wanderers - Athlone Town Stadium 7:45PM
Saturday, 16 July - Longford Town v. Athlone Town - Bishopsgate 7:30PM
Friday, 22 July - Athlone Town v. Galway United - Athlone Town Stadium 7:45PM
Friday, 5 August - Cork City v. Athlone Town - Turner's Cross 7:45PM
Friday, 19 August - Athlone Town v. Treaty United - Athlone Town Stadium 7:45PM
Friday, 2 September - Bray Wanderers v. Athlone Town - Carlisle Grounds 7:45PM
Friday, 9 September - Athlone Town v. Wexford - Athlone Town Stadium 7:45PM
Friday, 16 September - Cobh Ramblers v. Athlone Town - St. Colman's Park 7:45PM
Friday, 30 September - Athlone Town v. Longford Town - Athlone Town Stadium 7:45PM
Friday, 7 October - Galway United v. Athlone Town - Eamonn Deacy Park 7:45PM
Friday, 14 October - Athlone Town v. Cork City - Athlone Town Stadium 7:45PM
Friday, 21 October - Waterford v. Athlone Town - Regional Sports Centre 7:45PM