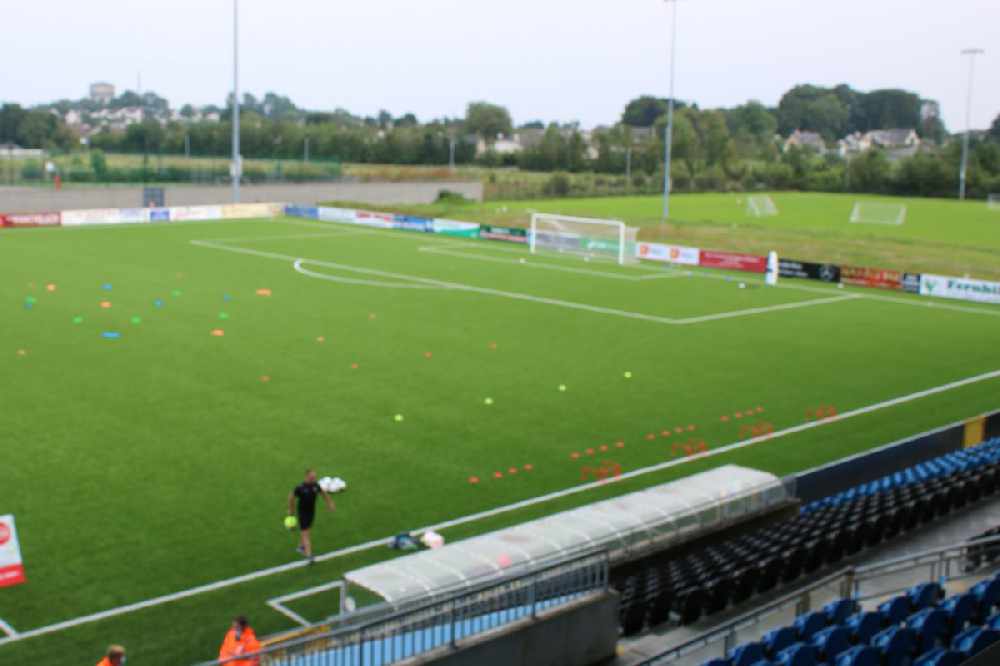 Nine players have been re-signed for the new season thus far.
Athlone Town will open up their Women's National League season at home to Wexford Youths.
Tommy Hewitt has been starting to gel his 2022 squad with a number of key re-signings as he embarks on his third year in charge of the team.
Irish underage international Muireann Devaney, Roisin Molloy, Kellie Brennan, Jessica Hennessy, Niamh Coombes, Emily Corbett, Laurie Ryan, Melissa O'Kane and Kelsey Monroe have all committed for the season to date.
The Westmeath side finished in 7th place last season, accumulating four wins and seven draws in the 24-game league season with one of the youngest squads in the country.
They also reached the quarter-finals of the Women's FAI Cup.
The WNL is bolstered by the addition of Sligo Rovers for the upcoming year, bringing the total number of teams to ten.
2022 Fixtures | @sseairtricity #WNL

⚽️ @AthloneTownAFC

All games will be LIVE for free on https://t.co/8yFxgw8JLx 💻 pic.twitter.com/wqvAtDz3ar

— Women's National League (@LoiWomen) December 21, 2021
League of Ireland Director Mark Scanlon said:
"The excitement for the 2022 SSE Airtricity Women's National League season has begun following the release of the 2022 fixture list, which sees Sligo Rovers welcomed in to make it a 10-team League.

"This past season had everything...and more. Record attendances, televised games, new sponsors, greater interest than ever before and, of course, one of the most thrilling title races in the League's history.

"I'd like to thank SSE Airtricity for their tremendous support, while we are excited to again work with EVOKE.ie on the FAI Women's Cup after a record-setting attendance at a memorable Final in Tallaght Stadium. Thanks also to Bank of Ireland and EA SPORTS.

"We are working on a number of new initiatives ahead of the season kicking off next March as we aim to continue working closely with players, coaches, administrators, volunteers and key stakeholders to keep raising the standards on and off the pitch."
RD

Date

Time

Opponent

H/A

1

05/03/2022

19:00

Wexford Youths WFC

H

2

12/03/2022

14:00

Bohemian FC

A

3

19/03/2022

19:00

Shelbourne FC

H

4

26/03/2022

19:00

Galway Women's FC

H

5

02/04/2022

14:00

DLR Waves FC

A

6

16/04/2022

19:00

Peamount United FC

H

7

23/04/2022

17:00

Treaty United FC

A

8

30/04/2022

19:00

Sligo Rovers FC

H

9

07/05/2022

17:00

Cork City FC

A

10

14/05/2022

17:00

Peamount United FC

A

11

21/05/2022

19:00

Treaty United FC

H

12

28/05/2022

18:00

Wexford Youths WFC

A

13

04/06/2022

19:00

Bohemian FC

H

14

11/06/2022

18:00

Galway Women's FC

A

15

02/07/2022

19:00

Cork City FC

H

16

16/07/2022

14:00

Sligo Rovers FC

A

17

23/07/2022

14:00

Shelbourne FC

A

18

30/07/2022

19:00

DLR Waves FC

H

19

13/08/2022

17:00

Cork City FC

A

20

20/08/2022

19:00

Peamount United FC

H

21

27/08/2022

19:00

Sligo Rovers FC

H

22

10/09/2022

14:00

DLR Waves FC

A

23

17/09/2022

19:00

Shelbourne FC

H

24

01/10/2022

19:00

Wexford Youths WFC

H

25

15/10/2022

17:00

Treaty United FC

A

26

22/10/2022

19:00

Galway Women's FC

H

27

29/10/2022

18:00

Share

More from Sports