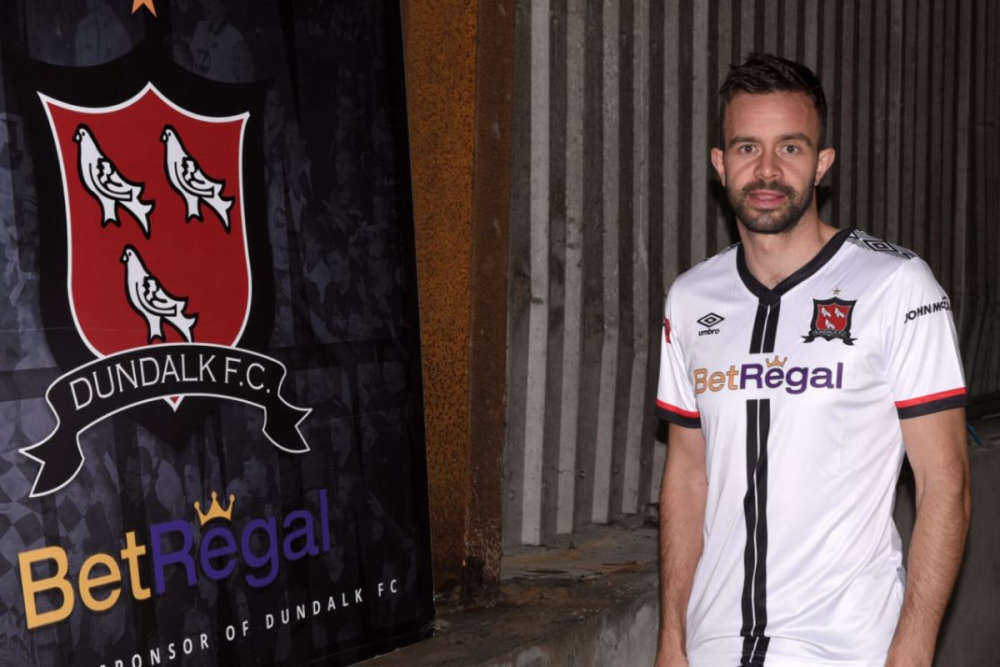 Photo Credit: Dundalk FC
The club announced his signature this afternoon.
Dundalk have confirmed the signing of Athlone's Robbie Benson.
The midfielder rejoins the club from St Patrick's Athletic, as he links up again with new boss Stephen O'Donnell.
Benson won three league titles in his previous four-year stint at Oriel Park before leaving in 2019.
🎶 On the 5th day of Christmas, Dundalk FC gave to me…...#12DaysOfDFCChristmas pic.twitter.com/rfgQTMJHQh

— Dundalk FC (@DundalkFC) December 17, 2021
He most recently scored the winning penalty in the FAI Cup final for St. Pats.
Speaking to DundalkFC.com, he said:
"It's great to be back, after finalising his move from St Patrick's Athletic.
When I walked into Oriel Park to sign the contract, all of the old memories from my first spell here came back and I'm looking forward to replicating that again.
"When I left here the first time around I felt I had done all I could with the group that was there. I just wanted something new. Coming back, it's a fresh start.
The club has new owners, who look ambitious, new management and new players to a big degree. I can't wait to get going again.
"I think I've learned a lot about the game in the last two years and I'm coming back a better player and as hungry as I ever was to succeed."