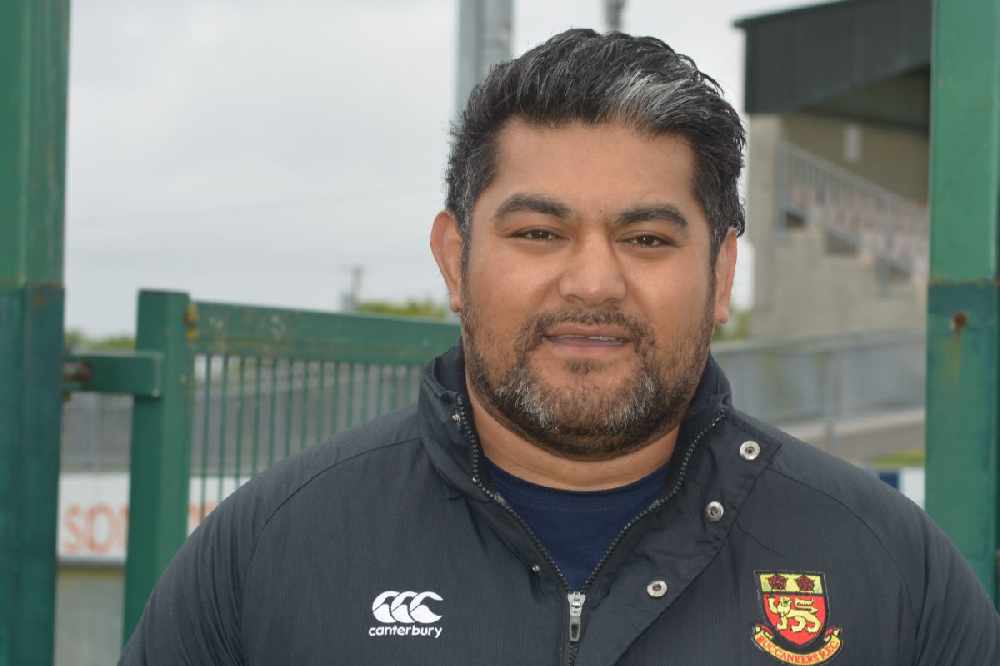 They opened their season with a loss to Sligo.
BUCCANEERS 14 SLIGO 33
It may not be titled the Connacht Senior League this season but champions Sligo made the perfect start to their campaign when overcoming Buccaneers 33-14 in their Energia Community Series opener at Dubarry Park, Athlone, on Saturday. The visitors' forwards had a substantial size advantage over the hosts' pack and made the most of it as they secured a bonus point victory.
The north-westerners got a tonic start, the Pirates trying one too many pass in midfield and this was swooped on to send Jack Keegan running through from the ten metre line for a 4 th minute try which Euan Brown converted. Buccs responded swiftly and gained ground via a brace of penalties to touch along the right flank. From the second of these, Ruairi Byrne won possession and Darren Browne surged over for a 9th minute try which Luke Carty converted to tie the scores.
Sligo regained the lead seven minutes later following a penalty punted to the Bounty corner. From the lineout, their pack powered over with substitute Matthew Earley (introduced after a mere two minutes) grounding the ball for a try which Brown converted. On the half-hour mark, Buccs put a tremendous number of phases together from their own five metre line to the opposition's 22 (by far the best sequence of this encounter) where the ginormous Sligo pack repelled the midlanders. Thus the score was 14-7 in favour of the Yeats county side at half-time.
In glorious sunshine and on a near perfect pitch, home supporters where hopeful that the livelier looking Buccaneers players could outmanoeuvre last season's Connacht double winners. Rory O'Connor was decidedly unlucky with an intercept attempt just two minutes after the change of ends. Then, following a crossfield kick, Brown fastened on to possession and chipped over the cover to notch a 45 th minute try to extend Sligo's lead to 19-7.
The outhalf added his second try eleven minutes later following Sligo's best move of the game and he duly converted this bonus point touchdown. Shortly after the second half waterbreak, James O'Hehir finished off a maul for Sligo's fifth try with Brown landing his fourth conversion for a clearcut 33-7 advantage. Buccaneers continued to battle and Sean O'Connell was unfortunate to have a 65 th touchdown disallowed. The young Pirates crew finally got some reward for their enduring efforts with Darragh Corbett finishing off some spirited play for 71 st minute try which Carty converted. This completed the scoreline as Ben Daly just could not grasp a final move of the game pass that would have put a fairer reflection on the final margin.
Sligo, fielding a cosmopolitan squad, were confident and sharper at key moments. They gave debuts to Brazilian international duo giant tighthead prop Pedro Bengalo and fullback Guilherme Coghetto. Both have 15 caps each for their country and were very influential in the proceedings. Fly-half Brown and loosehead prop Kuba Wojtkowicz also made notable contributions.
Missing seasoned performers such as Martin Staunton, Shane Layden, Callum Boland and Frankie Hopkins, Buccaneers fielded a very inexperienced side at this level. But, although physically outgunned in the scrums, they refused to wilt and will have learned some key lessons from this setback. A youthful front row trio battled to the bitter end and another rookie blindside flanker Fergus Galvin was busy alongside
brother and new skipper Evan. O'Connor and Mark Balaski looked a threat with ball in hand but (as Leinster found out) when supply is seriously curtailed that limits impact. However, there is promise and potential in the squad that, with some fine-tuning and a bit more streetwise nous, can be competitive in this new tournament.

BUCCANEERS:- M.Balaski; R.Murphy-Sweeney, D.Corbett, L.Carty,
R.O'Connor; M.Hanley, G.Fallon; J.Kelly, D.Browne, H.O'Reilly; R.Byrne,
S.Kroupa; F.Galvin, B.McDonnell and E.Galvin (captain). Replacements:-
S.O'Connell (for O'Reilly, 53 mins), E.O'Reilly (for Fallon, 58 mins), R.Grenham
(for Browne, 66 mins), K.Kiripati (for Kroupa, 66 mins) and B.Daly (for Murphy-
Sweeney, 70 mins). K.Kiripati (for E.Galvin, temp. 43/48 mins).
SLIGO:- G.Coghetto; R.Feehily, J.Keegan, E.Gavin, H.Gilvarry; E.Brown,
B.Cunningham; K.Wojtkowicz, J.O'Hehir, P.Bengalo; C.Trimble, A.Cummins;
M.Fifita, B.West and D.O'Dowd-Hill (captain). Replacements:- M.Earley (for
O'Hehir, 2 mins), M.McMorrow (for Trimble, 48 mins), J.O'Hehir (for Earley, 60
mins), C.Trimble (for McMorrow, 60 mins), F.Di Meglio (for Feehily, 64 mins),
M.Earley (for Bengalo, 64 mins), R.O'Boyle (for Earley, 66 mins), C.Nielsen (for
Fafita, 66 mins) and M.McMorrow (for Cummins, 66 mins).
Referee :- Danny Maguire (Connacht).
BUCCS AWAY TO BALLINA
Buccaneers travel to Heffernan Park on Saturday for the second round of the Energia Community Series in which both they and Ballina will be striving for a first victory in this new league. Ballina lost 41-20 away to Corinthians last weekend while Buccs could not match Sligo's firepower. The Pirates will, however, be hopeful that their young side will be smarter following that setback. They may have further selection options too with Corey Reid's transfer back to the Shannonsiders likely to be finalised for this vital clash.
However, Ballina (despite a torrid AIL season) inflicted a heavy defeat on Buccaneers when the sides last met. But there was much to be optimistic about in Buccs outing against Sligo and, if the midlanders improve on that display, they can eke out a win. Kick off is at 2.30 p.m. Due to Covid-19 restrictions, intending supporters will have to log (after 6 a.m. on Saturday morning) to book.
Meanwhile Buccaneers Seconds entertain Dunmore in the second round of the Cawley Cup at Dubarry Park on Sunday afternoon, kick off 2.30 p.m. Dunmore overcame Monivea 12-0 in their opening fixture and, with a hardy pack, will be doughty opponents. Buccs were most disappointing away to Creggs last Sunday and will be eager to put that trouncing behind them as soon as possible.
MEMBERSHIP SUBSCRIPTIONS
Annual Membership Subscriptions are now due and should be paid online via the
club's website.
CONDOLENCES
Deepest sympathy is extended Ronan Bushell on the death of his sister Nuala Campbell, to Marla Stuart-Trainor on the passing of her sister Darerca Ryan, to Angie Blacoe on the loss of her son James, and to Robert Lee on the death of his father Tony, who is grandfather to Cilliene Walsh. Heartfelt condolences from Buccaneers RFC go to all the respective extended families.
THE BOUNTY
The Bounty Bar & Restaurant at Dubarry Park is open daily for lunches but evening meals are now being provided only on Thursdays to Sundays. Check their website for updates or phone 0906477566.
Buccaneers U-16's entertained a much strengthened Galwegians outfit at Dubarry Park on Saturday. Buccs are building a head of steam for the upcoming league games and have been strengthened themselves by a number of new recruits.
In an open well refereed encounter both teams threw the ball about in a pulsating opening and the rest of the game continued in the same vein. Buccs scored a super try through Anthony Cassidy after strong work from Paddy Egan.
Brian Mulvihill scored another one after a great run from Oisin Tiernan. Another couple of scores came Buccs way from typically good teamwork and continuity. It was not all one way traffic as Wegians got a couple themselves but all in all an impressive step up on the Ballinasloe performance.
BUCCANEERS:- P Brazil, S Rohan, S Doyle, M Jurginas, A Julian, G Guilberto,
P Egan, C Sheehan, A Ward, M Fallon, M Connor, O Byrne, S Joyce, J Pieto, A
Roman, F Lyons, F Connolly, E Joyce, O Tiernan, L Gossy, B Mulvihill, A Saka,
L Cassidy, S Drummond, D Lally, E Killeen, J Duffy and A Jules.